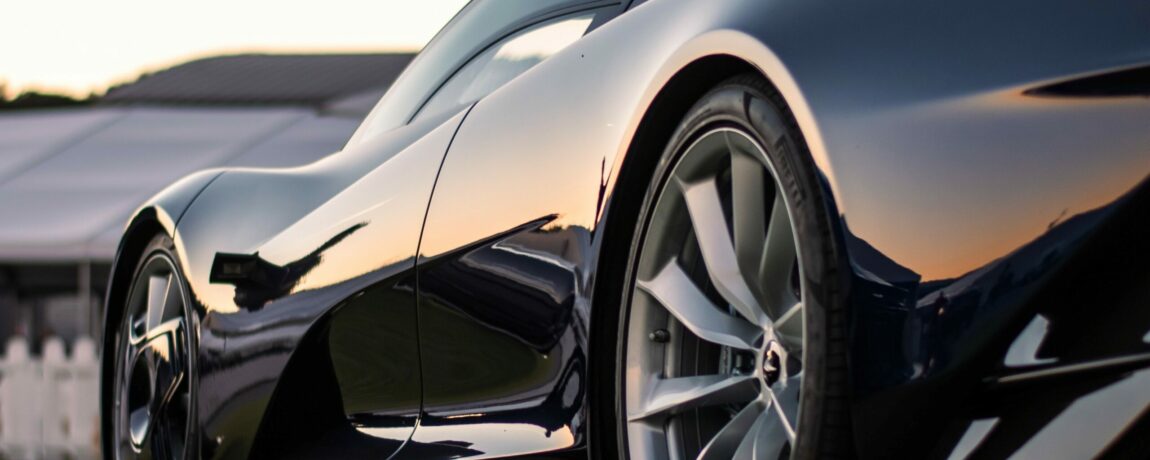 Top tips when buying a car at an auction
Following the return of our beloved car events, we're proud to have partnered with Silverstone Auctions as their official finance partner and we are attending a number of their well-known car auctions this year, including the Supercar Festival on the 28th and 29th May 2022.
Buying anything at an auction is an exhilarating experience and it is easy to get caught up in the moment of seeing these fantastic cars, from roaring supercars to our much-loved classics, parading up and down the runway. So, if you're not just attending for the love of the cars, the good food and evening live music entertainment, and you are actually considering bidding at an exciting car auction event, such as these, then we have a few tips for you to get the most out of your next auction purchase.
Money money money…
As tempting as it is to look through the pre-released brochure and website listings, you can easily get carried away with what you want vs what you can actually afford to bid on. Not only that, but you might also need to know exactly how much you can stretch to, should you find yourself in a bit of a bidding war for your next dream car.
One of the benefits of speaking to a member of our award-winning team here at Oracle Car Finance, is that we could help get you approved at the top end of your budget with an agreement in principle on any UK auction vehicle, so that you're ready to bid confidently should your dream car sell at a higher price than expected. This agreement in principle tends to be valid between 30 and 90 days.
If you're looking to buy a classic car at your next auction, you may find that putting down a higher deposit could open the option to an interest only finance proposal. Your dedicated Account Manager will be more than happy to explain all the tailored options available for you to get the most out of your bidding experience.
Adding to an existing collection
It is little to no surprise that the high-value car market has vastly increased in value in recent years and so if you're looking to add to your proud car collection, you may find that releasing equity in your existing collection could open the doors to your next set of wheels.
It could also mean that rather than paying off the depreciation on a modern vehicle, you could buy a car that holds its value and own a better car with less depreciation.
Do your research before the main event
Before any auction, whether it is being physically at the event, online or over a phone, you should study the catalogue thoroughly and choose a couple of options in case you miss out on your first choice. When buying any used car, it is imperative that you do your research. You can check valuations through comparing like for like cars online through sites such as Auto Trader, and you can also look up your chosen car's MOT history for free.
There will also be a wealth of useful information in various car magazines to help you study the necessities on the make and model of your chosen car before you actively step into the bidding room.
Need a hand with your research? Our team would be more than happy to assist in your buying journey.
Part of the buying experience with Silverstone Auctions is that they have years of expertise and specialist knowledge, as well as a proven track record of industry leading accurate valuations, connecting vendors and buyers on a global scale.
If the car didn't meet the reserve
It can happen and as frustrating as it is for the seller, you may be able to approach the seller privately if you still really wanted the car. Of course, this is seller dependant, but you may find that they are open to the opportunity following the auction and they may negotiate a deal on the vehicle.
Buying at an auction need not be a stressful experience, our expert team have over 16 years' experience in sourcing tailored car finance products, including for car auctions. Whatever type of car you're bidding for, if you're looking for financial security before you raise your hand then you can get in touch with us either by calling us on 0800 012 6666 or clicking here.
With over 1,100 Trustpilot reviews and three-time consecutive award winners of the Best Specialist Car Finance Provider award from 2020 through to 2022, you too can find out why thousands of people trust us time and time again to find a smarter, tailored funding solution when looking for your next dream car. Speak to your dedicated Account Manager today about your pre-approved credit line options, with access to specialist lenders for bespoke solutions including auction sales for classics, supercars and racing cars.
Ready to know more?
Let Us Put You in the Driving Seat
Whether you're looking to arrange the finance on your next car, refinance an existing agreement or release equity from your current vehicle, your dedicated Account Manager will find a funding solution that's perfectly tailored to your needs.