Home
/
What is a car finance broker and why would you use one?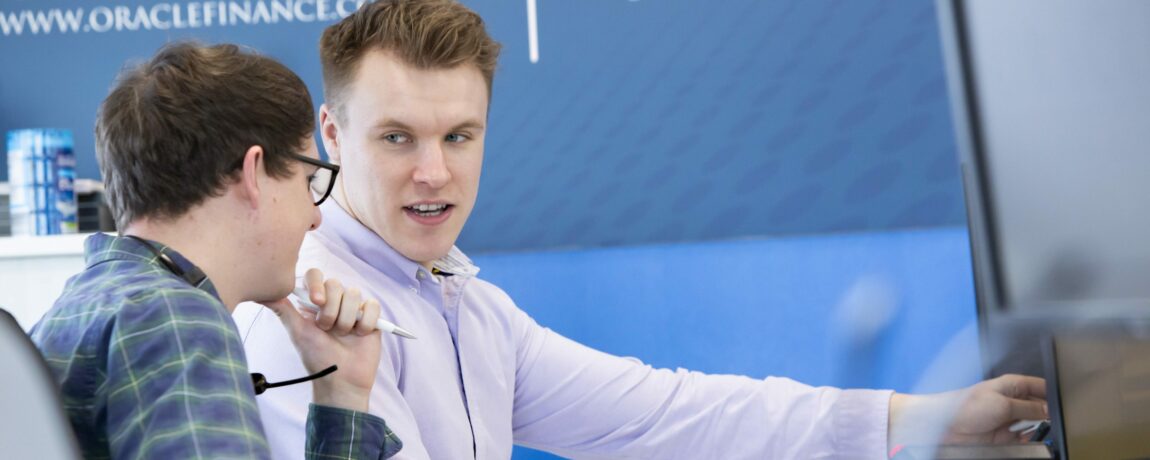 What is a car finance broker and why would you use one?
What is a car finance broker?
A broker by definition is "an independent party" who "arranges something such as a deal or agreement between two (or more) groups".
For example, it's common practice when purchasing a property to use an intermediary such as an Independent Financial Adviser or a Mortgage Broker to arrange your mortgage.  It's widely understood that by using a broker, you can fit the right financial product to your circumstances more efficiently than by going straight to the bank or building society.
At Oracle, the concept is no different.  As a broker we work on your behalf to find the best finance option for you by acting as the middle man between you and the car finance provider. All you have to do is pick your dream car! From the application to organising the paperwork, your Account Manager will do it all.
And we have plenty of happy customers, such as this one on Trustpilot:
"I filled out the contact us form on their website to receive an email back from Arjan. I can't speak any more highly of Arjan, not only was he very helpful with tailoring multiple quotes for the car (me constantly changing deposits terms etc) but he was extremely efficient, friendly and attentive. Within days I had the finance agreed, money sent and driving in my new car." – Simon C, Trustpilot Review
Why use a broker?
It often means you'll be driving your dream car within days, as we take all the hassle out of the whole process.  Here at Oracle, our dedicated Account Managers make the experience as easy as possible.  The team will use their expert knowledge of the car and finance industry to tailor the right car finance product for you.  And their expertise stretches from the moment you start to look for a new car right through to having the finance in place.
You wouldn't expect an estate agent to provide you with a mortgage quote, and you should follow the same principle when buying a car.  The car dealership (or private seller) simply won't have the breadth of knowledge of expertise to give you choice and flexibility when it comes to finance products.
That's where Oracle comes in. We've spent 15 years working with some of the biggest lenders in the industry to transform the prestige vehicle finance market. It might sound corny, but with Oracle you really are in the driving sear, literally and metaphorically!
Senior Account Manager, Oliver says: "My favourite thing about being at Oracle is the speed at which I'm often required to work; I can receive an initial call on a Monday morning (or Wednesday afternoon) from a customer who's just found their dream car and by the weekend, they will be driving it".
We are a credit broker not a lender. Oracle Asset Finance Ltd is authorised & regulated by the Financial Conduct Authority (Financial Services Register No. 662576) for the sale of consumer credit. For more information, please visit www.oraclefinance.co.uk