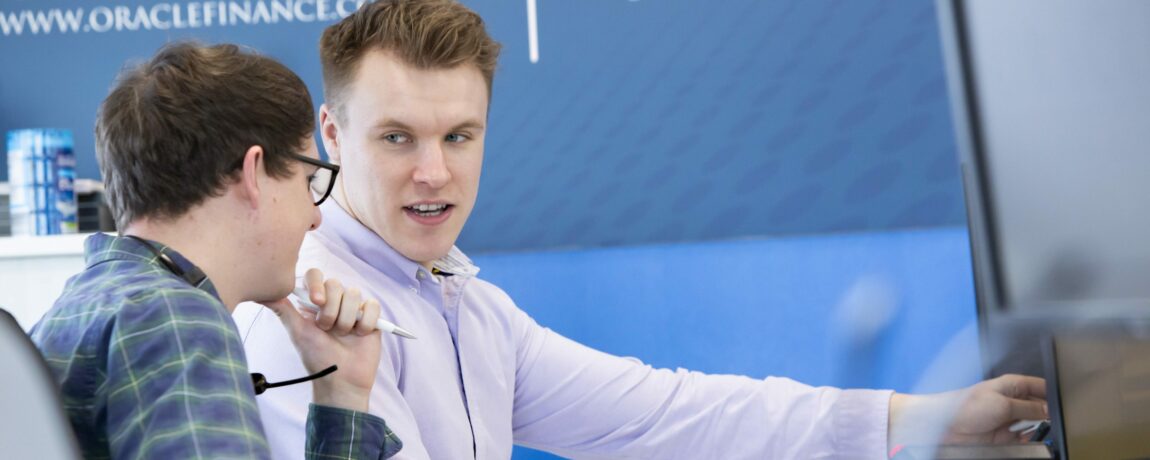 What Is A Car Finance Broker And Why Would You Use One?
What is a car finance broker?
A broker by definition is 'an independent party' who 'arranges something such as a deal or agreement between two (or more) groups'.
For example, it's common practice when purchasing a property to use an intermediary such as an Independent Financial Adviser or a Mortgage Broker to arrange your mortgage.  It's widely understood that by using a broker, you can fit the right financial product to your circumstances more efficiently than by going straight to the bank or building society.
At Oracle, the concept is no different.  As a broker we work on your behalf to find the best finance option for you by acting as the middle man between you and the car finance provider. All you have to do is pick your dream car! From the application to organising the paperwork, your Account Manager will do it all.
Why use a broker?
By sourcing the perfect finance package bespoke to you and your circumstances with a lender on your behalf, we take all the hassle out of the whole process. The team will use their expert knowledge of the car and finance industry to tailor the right car finance product for you and the vehicle you are purchasing. At Oracle, our dedicated Account Managers make the experience as easy as possible and keep you informed every step of the way. Their expertise means that from the moment you start to look for a new car right through to having the finance in place, your dedicated Account Manager takes care of everything on your behalf.
You wouldn't expect an estate agent to provide you with a mortgage quote, and you should follow the same principle when buying a car.  The car dealership (or private seller) doesn't have the same breadth of knowledge of expertise, or even the ability to access a panel of over 20 lenders to choose from, to give you choice and flexibility when it comes to finance products. Dealerships more often that not are tied to their own finance product, or usually a single lender, who offer a 'one size fits all' option that is designed to suit the majority of people, not be adjustable to fit different circumstances.
The Oracle difference
That's where Oracle comes in. We've spent over 17 years working with some of the biggest lenders in the industry to transform the prestige vehicle finance market. Our team have experience with all kind of situations and all types of vehicles and are specialists at finding the right product for you where others may have been unsuccessful. From new and used cars, to auction purchases, business purchases, classic cars, supercars and even racing cars, refinancing, equity release and much more, we have sourced funding for £1.7 billion worth of vehicles and counting. Our 5.0/5.0 rating on Trustpilot from over 1,700 reviews shows that time and time again, our customers know they can rely on Oracle to provide them with the exemplary service they require, and go above and beyond to make their dream purchase a reality. We have also been awarded Best Specialist Car Finance Provider four years in a row at the Car Finance Awards 2020, 2021, 2022 and 2023.
Read more about the Finance Products we offer by clicking HERE.

Ready to know more?
Let Us Put You in the Driving Seat
Whether you're looking to arrange the finance on your next car, refinance an existing agreement or release equity from your current vehicle, your dedicated Account Manager will find a funding solution that's perfectly tailored to your needs.