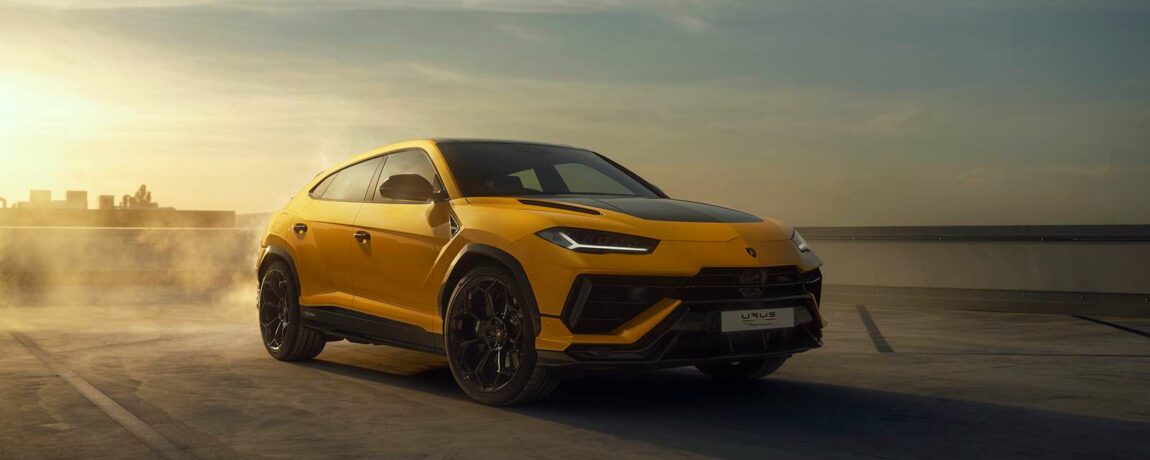 Interesting Info
15 Feb 2023
8 Secrets You Should Know When Financing A Car
Many customers continue to fund their vehicles through their car dealership or take out a loan with their bank. However, dealers and banks lack the bespoke financial product options for high value vehicles or high net worth individuals – taking a 'one size fits all' approach.
Oracle is different. We've led the way in transforming the prestige vehicle finance market, working with some of the biggest lenders in the industry to develop competitive finance products and offer clients greater choice and flexibility.
Here, our expert team of account managers have shared their top 8 secrets you should know when it comes to financing your dream car!
1. Lowest APR doesn't mean Lowest Payment
It's a common misunderstanding when taking finance that involves a balloon, that the lowest APR means you're getting the best deal.  A lot depends on the residual value of the car at the end of the contract term – commonly known as balloon.
Balloons are effectively a lender's predicted future value of a vehicle at the end of the agreement and are typically found in personal contract purchase or lease purchase agreements.
For example, Lender A might have a lower APR, but they also might predict the balloon to be lower than say, Lender B, who may have a higher APR but also a higher balloon, meaning that the difference between the amount you're financing and the balloon at the end of the agreement is greater with lender A.
Ultimately, the cheapest overall deal would be with Lender A but it's likely that you'd get a cheaper monthly payment with Lender B, you'd simply be paying off less of the capital.
2. Look at the Total Amount Payable
With any new car finance agreement, you may be inclined to go for a longer contract giving you lower monthly payments and more time to pay off the capital. But with competitive interest rates in the market, it isn't always the best solution.
It's always wise to look at the total amount payable – for a small increase in monthly payment, you may be able to pay the capital off quicker, reducing your interest liability.
Ultimately, it's down to your individual preference of lower payments over a longer period, or higher payments over a shorter period, but it's always worth looking at the relative difference between the two.
Talk to your Oracle Account Manager about your preferred package – is it the lower payment or paying the least amount of interest? They'll then be able to look at the options best suited to your needs.
3. Ask about Structured Overpayments
With some car finance agreements, you can factor in annual overpayments to keep your monthly repayment down.
Structured overpayments are regular lump-sum payments which are written in at set points in the agreement and are a great way of getting lower monthly repayments without having to stump up a hefty deposit at the beginning of the deal.
This tends to be for business purchases, but some banks will offer this for regulated agreements subject to certain criteria. So, if keeping your payments as low as possible is your goal, ask your Oracle Account Manager about Structured Overpayments.
4. Make it what you want later with Part-Payments
Part-payments are similar to structured overpayments but are not written into your agreement.
The advantage of making part-payments is that you can reduce your monthly payment amount, your term length and in some cases the balloon payment. It gives you the flexibility to go into your agreement knowing that if you have cash due, perhaps a bonus from work, property sale or inheritance, you can manipulate your agreement down the line.
We will often see clients take advantage of this where the initial monthly payment is slightly higher than they had in mind, but knowing they have cash due, they have the option to reduce it down the line.
Almost all regulated lenders offer this in different formats, but it is definitely something you should discuss up front with your account manager to make sure it's the right solution for you.
5. Opt for Interest Only
Much like a mortgage, but little-known when it comes to financing a car, Interest Only could be an option for you.
This is available on regulated agreements for customers, but it will likely require a much bigger deposit, covering the difference between the purchase price and the balloon at the end of the agreement, so you're only paying interest on the outstanding equity.
At the end of the term, you might wish to simply sell the car to repay the balloon amount, pay the balloon with cash, or we can look to restructure your agreement to refinance the balloon meaning you can keep the car you love a bit longer.
So, if you're looking for super-low payments, talk to your Oracle Account Manager about Interest Only options.
6. Defer your VAT
Where VAT is applicable on a brand-new car, it is often assumed that this has to be paid up front at point of delivery. However, there could be the option to defer the VAT payment, to pay it as a lump-sum in the third month.  This gives the company chance to claim the VAT back before paying it off the agreement.
7. Refinance your Balloon
With a number of finance options now incorporating a balloon, it's worth knowing that this doesn't have to be the end of your life with the car if you don't have the funds to pay the balloon in cash.
The team at Oracle Finance are fully qualified in specialist automotive finance and can therefore look to restructure a new deal for the outstanding balance, meaning you get to enjoy your car that bit longer.
8. Release equity from your car for other means
If you're looking for a cash injection, perhaps for property investment or a business venture, then you may be able to release equity from your car. If you have a high-value vehicle with sufficient capital, our specialist account managers could structure a finance package which allows you to release funds from your car, so you can continue to enjoy your car whilst freeing up cash for alternative means.
Talk to the Experts Today
Our team of dedicated Account Managers are on hand to discuss these options alongside our range of finance products. To speak to an expert and get your free finance quote, call us on 0800 012 6666 or complete our short online form.
Oracle Finance are the UK's No.1 Funder For Prestige, Sports & Classic Cars. We specialise in funding prestige and high value vehicles. Our SAF qualified team of experts can fund vehicles from £25,000 through to multi-million pound classics and supercars and can help you fund a new or preowned vehicle from any UK motor dealer or private seller.
Contact our team of experts to discuss your options or get a free no-obligation quote.
Voted Best Specialist Car Finance Provider four years in a row at the Car Finance Awards 2020, 2021, 2022 and 2023, having funded over £1.7 billion and counting.
Make sure you follow us on Instagram, LinkedIn and Facebook to keep up to date with what's happening in the market and to see some stunning photos and videos of the amazing cars we fund.

Ready to know more?
Let Us Put You in the Driving Seat
Whether you're looking to arrange the finance on your next car, refinance an existing agreement or release equity from your current vehicle, your dedicated Account Manager will find a funding solution that's perfectly tailored to your needs.