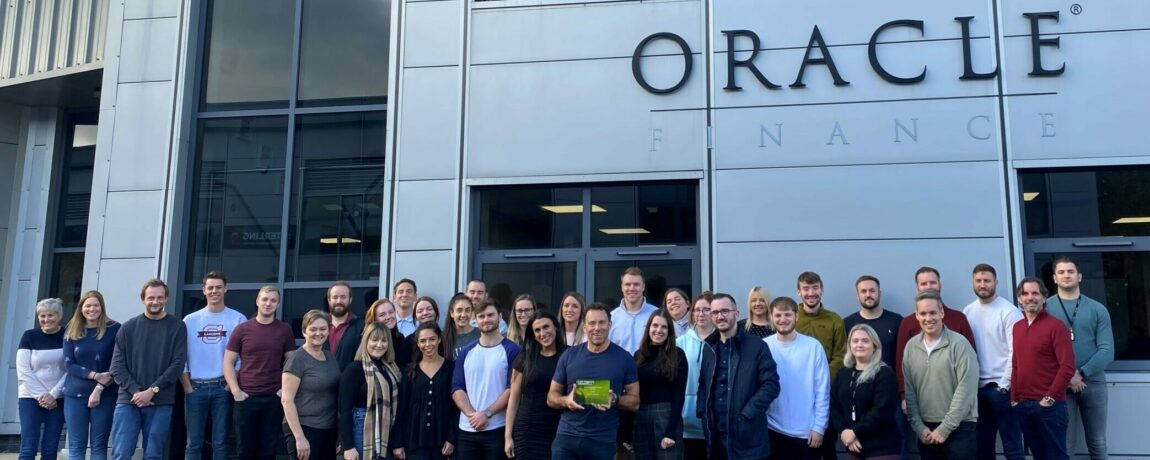 Oracle Finance named 'Best Specialist Car Finance Provider' at the Car Finance Awards 2021
We're thrilled to announce that for the second consecutive year, Oracle Finance have been named 'Best Specialist Car Finance Provider' at Credit Strategy's Car Finance Awards.
This year's awards were held at The Point in Manchester and brought together brokers, dealers, and lenders from around the UK for the first time since 2019.
A handful of Team Oracle members travelled to Manchester to attend the ceremony and were on tenterhooks as the award winners were read out, as this year's field was very strong.
However, the judges were won over by our exceptional customer service, as demonstrated by our 5 star reviews on Trustpilot, and our passion to go the extra mile to get our customers behind the wheel of their dream car. Here's what the judges had to say:
"Oracle's entry showed how it continues to be the market leading broker in the specialist performance car sector. Judges were impressed with how Oracle maintains its performance by providing cutting edge systems supported by in-depth market knowledge and first-class service for their many customers which is bespoke for each customer."
Everyone here at Team Oracle is incredibly proud of this achievement and we would all like to take this opportunity to thank our loyal customers for their continued support and business, without you we couldn't have won this award.
If you're in the market for your next car, are looking to re-finance an existing agreement or want release equity from a current vehicle, speak to a member of our expert team and find out why we were named 'Best Specialist Car Finance Provider'.
You can get your free quote by calling us on 0800 012 6666 or by clicking here and completing our short online quote form.
If you'd like to see some of the amazing vehicles that have been #FundedByOracle, check out our social media channels: Facebook, LinkedIn or Instagram.

Ready to know more?
Let Us Put You in the Driving Seat
Whether you're looking to arrange the finance on your next car, refinance an existing agreement or release equity from your current vehicle, your dedicated Account Manager will find a funding solution that's perfectly tailored to your needs.