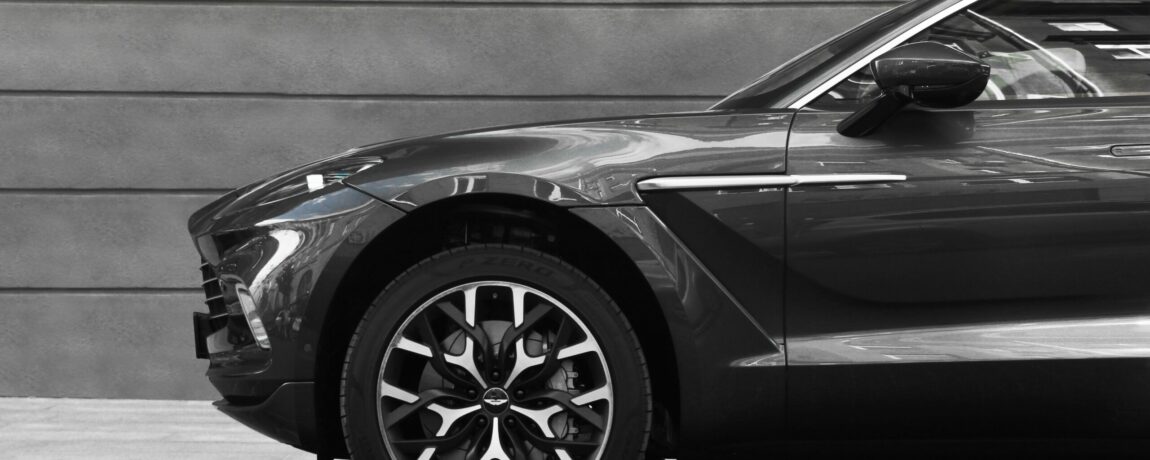 Car Market Update – Q1 2022
It's hard to believe we are already a quarter of the way through the year.
2022 has started with a bang with lots happening in the car market. Here at Oracle Finance, we want to make sure you're up to date with all the news, so we are sharing our top headlines from Q1 2022.
Dealership Used Car Stock Levels
Whilst dealerships used car stock levels still aren't where they were pre-2020, there has been some fantastic vehicles coming to the market in 2022. As was the case at the back end of last year, quality vehicles are selling fast, so if you are thinking of upgrading your vehicle, make sure you do your research and get finance in place first, so when you find the perfect car, you're ready to buy and can move quickly.
With a lower supply of vehicles, we have seen used car prices increase over the last 12 months and this trend looks like it's set to continue. Varying prices from dealership to dealership means it can be difficult to know whether the car you are interested in is a good investment.
That's why our friendly team are on hand throughout your car buying journey with expert information to help you make an informed decision. We can advise you on price, suggest alternative makes/models that fit your criteria and if you're struggling to find your dream car, we can help you with your search.
The supply issues in the used car market have been caused by two factors. The first is the high demand for vehicles following the covid-19 pandemic and the second is delivery delays of up to 18monts on the new cars, making used cars a more appealing option for many car buyers.
New Car Delivery Delays
New car buyers are still facing a long wait to get behind the wheel of their brand-new car. Car manufacturers continue to struggle to keep up with new car orders due to the shortage of semiconductor chips.
The shortage of semiconductor chips stemmed from the increased demand for electrical gadgets during the covid-19 pandemic. If you're wondering why the chip shortage is such a big issue, the chips affect all things electrical in your car, so without them there wouldn't have the exceptional tech we're so used to, such as digital displays and cameras. Industry experts don't believe the chip shortage will be resolved until 2023 at the earliest.
The current Ukraine crisis is also starting to have an impact on new car production; many car manufacturers have critical parts that are produced in the Ukraine. The most noteworthy component is the wire harness, which is used to produce electrical power and allow different parts to communicate.
Not only is the new car market struggling due to a shortage of parts, but it has also been hit by some bad luck. In early March, a cargo ship transporting over 1000 brand new cars worth an estimated £295m sunk off the coast of Portugal. The ship caught fire whilst out at sea and sunk a couple of weeks later. Unfortunately, none of the cars onboard were saved, affecting multiple manufacturers including Lamborghini, Porsche, Audi and Bentley.
UK Fuel Price Uncertainty
2021 was the year of fuel shortages and 2022 appears to be the year of fuel price increases.
Petrol and Diesel prices in the UK have hit an all time high with the average price of petrol reaching £1.65 a litre and Diesel also skyrocketing to an average of £1.76 a litre.
So, what caused this increase? Fuel prices have actually been gradually rising over the last 12months as oil prices have been recovering after plummeting at the start of the Covid-19 pandemic when demand for oil was at a record low. The Ukraine Crisis has also exacerbated the issue, with sanctions against Russia, the worlds second largest oil producer causing concerns around supply issues.
There is some good news, industry experts are predicting fuel prices should start to drop in the coming weeks after a sharp decline in oil prices last week.
Electric Vehicle Popularity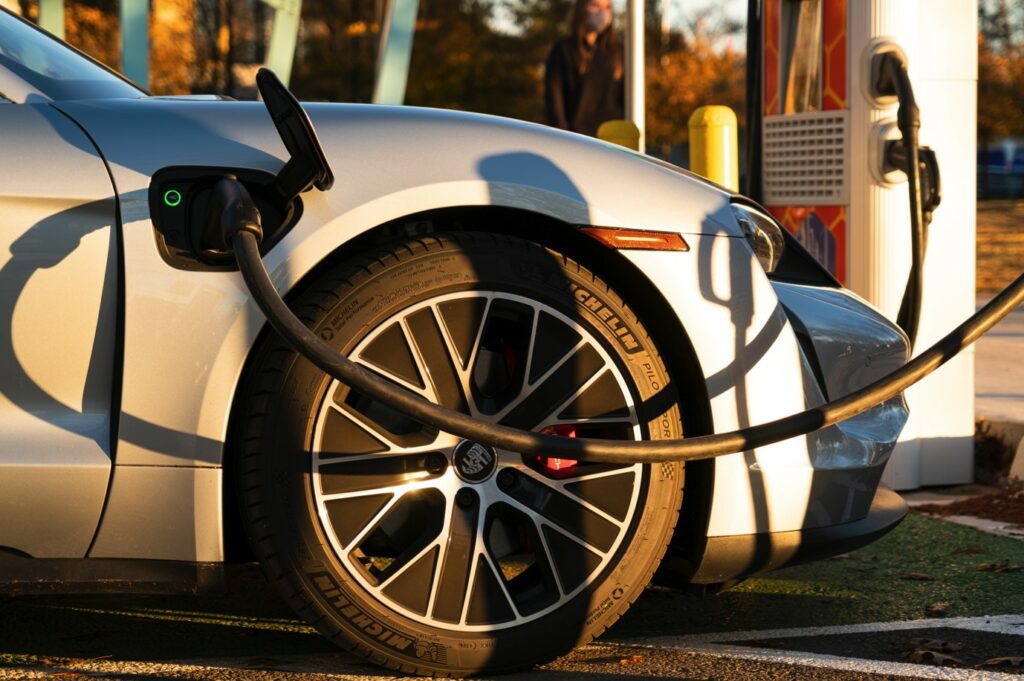 As we have previously reported, Electric Vehicles continue to become more popular in the UK and with the increase in UK fuel prices, the move towards EV's seems to be a more viable option for many of our customers.
There's lots of buzz around Electric Vehicles with more of our lenders now able to offer funding solutions for EVs. On top of this there are lots of new car manufacturers entering the Electric Vehicle market in 2022, as well as some exciting new models that are also due to be released. If you're interested in an Electric Vehicle, why not check out our top picks for Brand New Electric Cars in 2022.
The delays surrounding brand new cars does mean that if you've got your eye on an Electric Vehicle you might have a bit of wait, with the likes of Porsche having up to 18month delays on the delivery of a brand-new Porsche Taycan.
However, if you've got your heart set on a Tesla then you are in luck. Tesla started producing their own version of the semiconductor chip back in 2021 to help them avoid delaying the first deliveries of their new Tesla Model Y.
Private Sellers vs Dealerships
We have seen an increase in customers purchasing a vehicle from a private seller. This is partially due to dealerships used car stock levels being lower than normal, but also because of the ease of funding a private sale through Oracle Finance.
There are some amazing prestige, sports, classic and supercars available through private sellers, and here at Oracle Finance we have the expertise and access to a broad panel of lenders to make funding a vehicle from a private seller hassle-free and enjoyable.
If you'd like to know more about car finance for a private sale, call us on 0800 012 6666 or take a look at our informative guide.
Looking to sell your car?
If you've got a car you are looking to sell or would need to part exchange in order to upgrade, why not speak to our sister company Lawton Brook?
Lawton Brook specialise in the supply of luxury and performance vehicles. They are currently looking for opportunities to add to their stock. They are very competitive in the market and can offer same day valuations, next day collections, instant payments, as well as arranging finance settlements and private number transfers.
To discuss your vehicle with Lawton Brook, give them a call on 01423 795840 or more information visit their website.
Refinance becoming more popular
The combination of new car delivery delays and a shortage of used cars has led to more of our customers exploring the option of refinancing their current agreement.
If you're coming towards the end of your current agreement and have a balloon (final) payment due but can't find your next car or are facing a long wait to get behind the wheel of a brand-new car, then refinancing could be ideal solution for you.
By refinancing your current agreement, you could keep your car for longer without having to pay it off in full.
Alternatively, if you're over halfway through your agreement then it may be worth revisiting to make sure it is still offering you the best value and is tailored towards your needs. You can restructure your agreement to reduce monthly outgoings, accelerate your path to ownership or extend the term of your agreement.
Don't worry if your current agreement wasn't arranged through Oracle Finance, your dedicated Account Manager here will still be able to assist with refinancing your agreement.
Oracle Update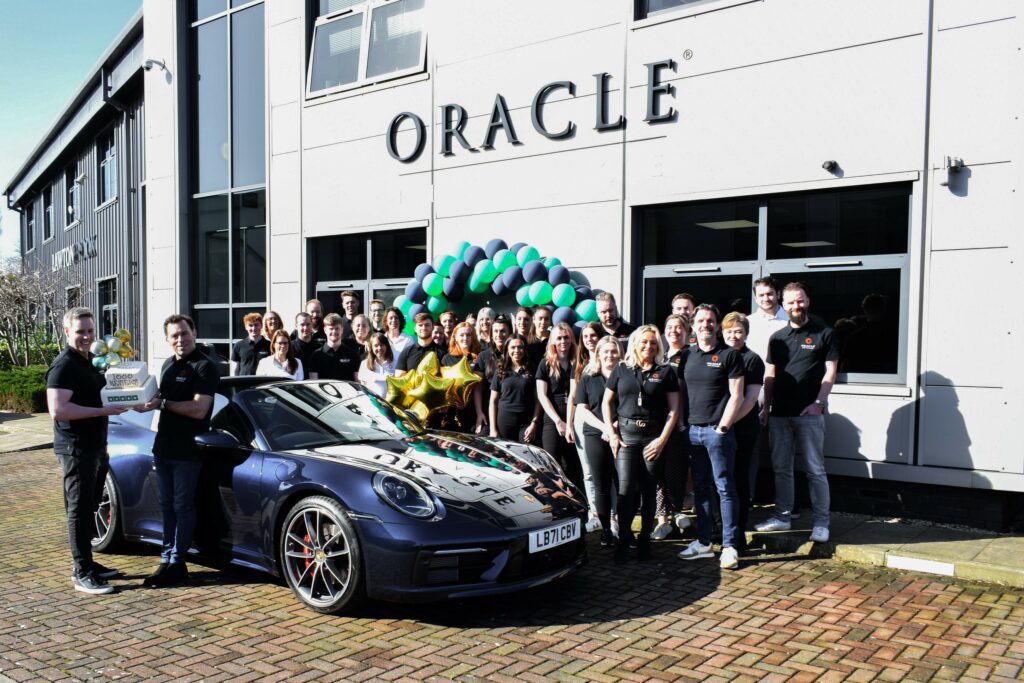 It's been a busy Q1 for everyone here at Team Oracle.
We are on track with our ambitious 3-year growth strategy which has seen our team expand, adding some amazing talent to our industry leading team. It's this talent that delivers to such a high level of service that we were able to surpass 1000 reviews on Trustpilot in March, whilst maintaining an impressive Trustscore of 4.9 out of 5.
We'd like to thank all our wonderful customers who have taken the time to leave us a review over the last couple of years.
Our team have also had the pleasure of helping our customers get behind the wheel of some breath-taking cars from the worlds most famous marques this quarter. If you don't already, make sure you follow us on Instagram, Facebook and LinkedIn to see some of these spectacular cars.
If you'd like more information about what's happening in the current car market or you'd like a free finance get in touch, you can call us on 0800 012 6666 or simply complete our short online quote form.

Ready to know more?
Let Us Put You in the Driving Seat
Whether you're looking to arrange the finance on your next car, refinance an existing agreement or release equity from your current vehicle, your dedicated Account Manager will find a funding solution that's perfectly tailored to your needs.