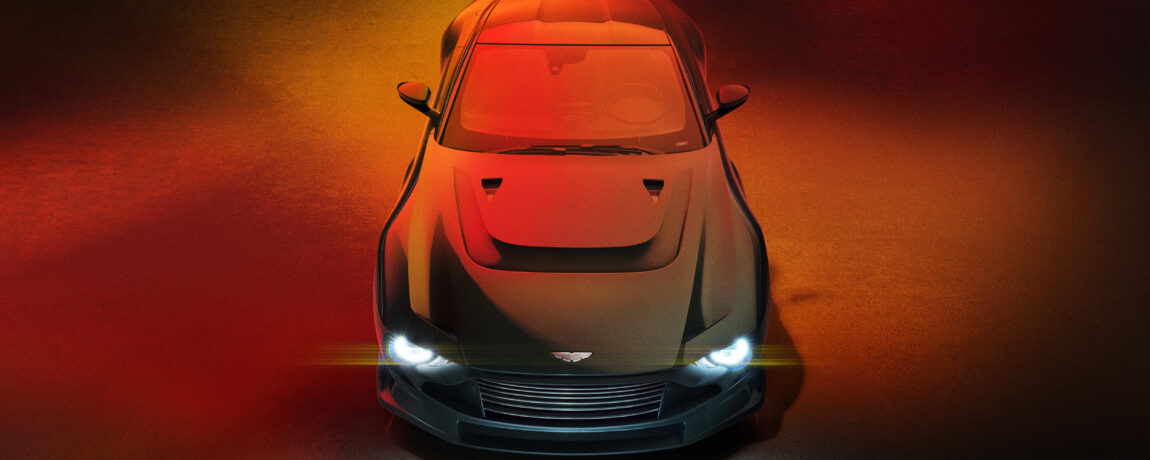 Car News Roundup – July
With the summer of car events well underway, manufacturers are keen to show off their new creations to the world's motoring press and potential customers. With last week being the Goodwood Festival of Speed, the number of new car announcements seemed to have been on the increase, with many of the cars being shown for the first time at this years' event. New releases have involved everything from hypercars to pickup trucks and track-only one off creations, but also, a mix of electric, hybrid and combustion engined vehicles, even one that is hydrogen powered. Take a look at our latest car news stories from the past couple of weeks below:
Aston Martin Valour
Aston Martin have teased preview images and information about new cars for a couple of months now, from what turned out to be the DBS Ultimae to the all-new and much anticipated DB12 and now to the limited numbers Valour. The latter involved a promise of one for 'the drivers' and possibly a last hurrah to make driving fun again taking things back to basics. The final release didn't disappoint.
With looks similar to the one-off 'Victor' creation, the retro inspired body hides a 5.2 litre twin-turbocharged V12 engine producing in excess of 700bhp. The driver-focussed car features the classic muscle car recipe of big powerful engine up front, bespoke manual gearbox in the middle and all the power sent to the rear wheels, though now it features a necessary mechanical limited slip differential. Created to celebrate the firms 110 year anniversary, the Valour will be limited to 110 examples and is expected to cost in the region of £1.2m-£1.5m.
Caterham Project V
Caterham aren't really one for radical departures from what they know best. Their 'Seven' sports/track car has changed very little in over 60 years, and apart from a flourish in Formula 1, the limited selling '21' from the 1990's and their AeroSeven concept from 2013, the company has stuck fast with their iconic Seven. Although only ever selling in the hundreds not thousands, the sales figures are on the up rather than diminishing for their iconic simplistic design.
All that may be about to change however with the release of their Project V concept car. After a failed joint venture with Alpine which would have seen the company release a Caterham styled version of the A110, the Norfolk firm are still testing the waters for a modern mid-range sports car that has an actual roof. Creature comforts as far as Caterham is concerned. The car becomes more radical and modern in thinking in the fact that it is electric powered without losing the Caterham ethos, lightweight and simple.
With a single rear-mounted motor producing 268bhp sent to the rear wheels, thanks to a carbon fibre and aluminium composite chassis and composite body panels, the target weight for the Project V is under 1,200kg. Unheard of statistics with almost all modern electric cars. 0-62mph should be around 4.5 seconds and top speed just under 150mph. Production is slated for 2025/2026 and should be priced around £80,000.
Ferrari SF90 XX
Ferrari have a habit of producing limited run extreme variants of their road going cars, that then become not usable on the road and whilst being invitation only to even buy one, they were kept with Ferrari until you want to use one around a track, if they say its ok. This started with the FXX based on the Enzo, then the 599XX based on the 599, and finally the FXX-K based on the LaFerrari. Ferrari themselves had no plans to produce an 'XX' variant of the SF90 believing that the limits of what was technically possible had already been met.
This version is again invite only, Ferrari say 'as a treat to our most loyal customers' to be able to even part with the base £660k to buy one. Not that this matters as all 1,398 examples are already accounted for. This iteration is at least road legal from the off and is even available in 'Spider' convertible form for an additional £70k.
Aerodynamic management and performance has been enhanced to ensure downforce levels allow "the confidence to push the car at its limit". Featuring the first fixed rear wing on a road-going car since the F50 of the mid-90's and a plethora of ducts, floor improvements and vents, the SF90 XX also has more power, better cooling performance and additional driving modes to offer the full experience from the 1,016bhp on offer. Ferrari say the improvements over its current test track lap record holder, the 'regular' SF90, are "significant" and will reveal all in its own announcement later in the year.
Koenigsegg Gemera
The ground-breaking 4-seat hypercar Koenigsegg Gemera was unveiled way back in early March 2020 before the world was locked down and production times for most cars was delayed and delayed further still. Now the final production version is ready and it has been well worth the wait to find out more abut it. The concept had a 660bhp 2.0 litre twin-turbo engine with hybrid assistance to produce 1,700bhp. Now there is a choice of two powerplants to have either 1,381bhp or a colossal 2,269bhp.
Using their own developed technology the production version uses phrases such as Light Speed Tourbillon Transmission, Raxial Flux electric motors to create a powerplant they call 'Dark Matter' and a 'Tiny Friendly Giant' internal combustion engine. Whilst the 'base' model features the same engine as the concept, the 'flagship' model has a reworked 5.0 litre twin turbo V8 engine from their impressive Jesko hypercar. The result is the most powerful and extreme car money can buy yet with 4 seats and practicality thrown in it is also one of the most usable. Deliveries should start in 2025 for those brave enough or with deep enough pockets to pay in excess of the expected £1.4million starting price.
Alfa Romeo 6C
Alfa Romeo have been fairly tight lipped about their upcoming supercar, other than the release date of August 30th, just in time for the Italian Grand Prix and Monza. Expected to be named the '6C' following on from the stunning grand touring 8C and more recent niche sports car 4C models. Said to have been inspired by the legendary T33 Stradale from the 1960's the car is certain to be as stylish to look at as it will no doubt be exhilarating to listen to.
Deposits had been taken before the car had even been signed off, and the orders are expected to have been filled before the release date, so customers are confident that they are buying something fairly special indeed. Details are very scarce however you would expect a variation of the 2.9 litre Ferrari derived V6 engine found in the Giulia Quadrifoglio, which itself produces over 500bhp in its current form. No doubt the final version will follow in the lines of the 8C and 4C and take more than a touch of inspiration from the iconic T33 Stradale.
Ineos Grenadier Quartermaster
With deliveries of the much-anticipated Ineos Grenadier now well underway and the retro rugged utilitarian looks blended with modern running gear and BMW sourced engines providing an alternative to both the new and old Defender. Whilst the pickup iteration, the Quartermaster, has been teased on the website for a while now, it has finally been spotted during final testing before being available to order. With no sign of a pickup version of the new Defender on the horizon, the Quartermaster brings modern motoring to the look of the 'original' Defender double-cab pickup.
With even more levels of customisation than the already highly configurable Grenadier, the Quartermaster not only rivals the Defender but goes head on against the competitive market of Hilux's, VW Amarok's and Ford Rangers. But not content with just creating a pickup version of their Grenadier, Ineos have also confirmed the introduction of Hydrogen-powered Grenadier. With the ban on combustion engines ever looming, could this be the answer to those not enthused by the thought of having to plug their car in for hours at a time. Only time will tell.
Lucid Air Sapphire
Lucid has been showing us the Air for a while now however they have just announced an extreme version called the 'Sapphire'. Normally not something to get too excited about and possibly just an attempt to get one up on Tesla and their Plaid iteration. However Lucid have claimed that the Sapphire will be able to out accelerate a Formula 1 car up to about 80mph which is pretty impressive for a car that can also manage 519 miles on a single charge.
What's more, Lucid have recently struck a deal to supply tech to Aston Martin, tech that has been developed in Formula E no less, so it shouldn't take too long for the brand to become much more of a household name. Aston Martin already have plans for a Lucid powered vehicle towards the latter part of 2024 or early 2025 meaning the Air Sapphire is just the start for this already ambitious company.
Ferrari KC23
Not really an announcement of a new car as such, but the creation of a one-off track only car for one of their customers with an abundance of Ferrari's in their garage and an abundance of spare funds in their bank. Ferrari's designers are more than happy to be given a brief for a unique one of one car and design you something you have been dreaming of. The KC23 was designed to show what the future of closed wheel racing may look like and although it contains hints of the Daytona SP3, it is actually based on a 488 GT3 Evo race car.
3 years of development took Ferrari's most successful race car ever and turned into this futuristic creation complete with butterfly doors, removable rear wing and motorised air intakes for cooling. Oh, and the uprated 3.9 litre twin-turbo V8 engine which now produces 690bhp. It may be the only one to be made and will most likely end up garaged in a private collection, but you will be able to see it at this year's Goodwood Festival of Speed if you fancy seeing what very deep pockets can buy you.
Alpine A110 Enstone Edition
Alpine released the Enstone Edition, named after their UK based Formula 1 team headquarters. A limited production run of just 300 cars, the special version comes with Formula 1 team logos, Black microfibre interior, carbon fibre trim pieces, race seats with 'Enstone Edition' embroidery and a choice of two bespoke paint schemes. Using the A110 S as the base, this means 296bhp and with the addition of the aero kit, a possible 170mph top speed.
Not content with that being the only limited editions, they have also released a trio of special liveries as options to their current A110 S. In addition to the £72,000 price of the car, for £1,500 you can have the French Signature, Racing Heritage, or for £8,000, the US Racing livery to add a special touch to your Alpine. The French Signature celebrates the brand's French origins with Tricolore stripes on the bonnet, the Alpine 'A' on the roof and the snowflake pattern used by the F1 team. Racing Heritage comes with simple double white stripes over the top of the car and a '55' racing number on the bonnet to celebrate the year the company was founded.
The US Racing Livery is a strange choice. Featuring the same livery that the Pike's Peak A110 GT4 ran, it comes in a stars and stripes pattern in Red, White and Blue. A bold decision considering the A110 isn't sold in the US and therefore is unlikely to be specified by anyone outside of the US, especially at an £8,000 price point. Or perhaps a chance to select something that would probably be very rare indeed.
Pininfarina Battista Edizione Nino Farina
For those who feel that the 'standard' Pininfarina Battista just isn't quite exclusive enough at £1.96million, luckily, they have announced a limited run of just 5 Edizione Nino Farina versions at £3million a piece. Premiering at the Goodwood Festival of Speed, it celebrates the racing career of the first ever Formula 1 world champion Nino Farina, nephew of design guru Battista 'Pinin' Farina.
The all-electric car is stated as a 'Hyper GT' by the company and comes in an exclusive livery of Rosso Nino paint, Glorioso Gold wheels, Iconica Blue accents and Bianco Sestriere (White) trim pieces and painted racing number. The four electric motors, one for each wheel, produce 1,900bhp and can accelerate the car from 0-62mph in just 1.86 seconds. Again, stated as quicker than a Formula 1 car (must be the new 'quicker than a Bugatti Veyron' claim) and has a range of almost 300 miles. Exclusivity is always key when it comes to spending over £1million on any car, but is an additional £1million a bit much for a car that has a unique colour scheme? No doubt anyone looking to add their name to the list won't be put off by that.
Porsche Vision 357
Porsche are having quite the year celebrating their 75th birthday, with the Mission X released just a few weeks ago, the central feature at the Goodwood Festival of Speed this year and now this, the Vision 357. It was 75 years ago that the Porsche 356, the dream of company founder Ferry Porsche, became the first car to wear the Porsche name and receive its operating permit. Initially merely a 'design study', however Porsche have a habit of presenting a concept car to the world, only to have full intentions of putting it into production a few years later.
Taking the underpinnings from the 718 Cayman GT4 RS and using the design ethos from the original 356, the Vision 357 aims to show what the 'dream of a sports car of Ferry Porsche might look like today'. Porsche have stated that the Vision 357 'highlights the 356's monolithic form, the narrow passenger cell and abrupt sloping fly line with broad shoulders'. The car also features the round headlights at the front, wrap-around windscreen appearance, at the time a technical masterpiece, and the vertical grille pattern to the rear with the integrated brake light.
Not content with just that, they have also unveiled the Vision 357 Speedster, with a different vision to the Coupe, in that although the Speedster looks almost identical to the Coupe in looks, underneath is the fully electric drivetrain and technology from the 718 GT4 e-Performance. As birthday presents to themselves go, the Mission X and now the Vision 357 Coupe and Speedster are a great way to celebrate 75 years.
Oracle Car Finance
At Oracle Finance we have your next car's funding sorted, no matter which kind it is. Our expert Account Managers use our panel of over 20 specialist lenders to help you to find the perfect package, bespoke to you and your circumstances. Our team are always on hand should you have any questions about arranging car finance and your dedicated Account Manager is ready to take your call today.
With over 1,800 Trustpilot reviews and a overall rating of 5 out of 5, and as four-time consecutive award winners of the Best Specialist Car Finance Provider award from 2020 through to 2023, you too can find out why thousands of people trust us time and time again to find a smarter, tailored funding solution when looking for your next dream car.
Make sure you follow us on Instagram, LinkedIn and Facebook to keep up to date with what's happening in the market and to see some stunning photos and videos of the amazing cars we fund.

Ready to know more?
Let Us Put You in the Driving Seat
Whether you're looking to arrange the finance on your next car, refinance an existing agreement or release equity from your current vehicle, your dedicated Account Manager will find a funding solution that's perfectly tailored to your needs.