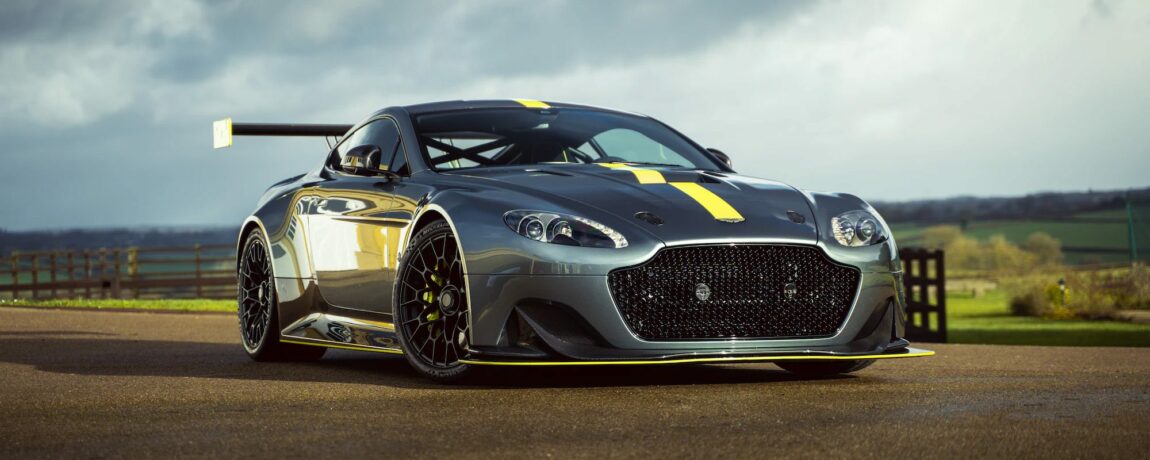 Interesting Info
6 Feb 2023
Collecting Cars Supercar Sunday
Purchasing a supercar is one of those life changing moments. It is something that so many people dream of as a child or when they leave education and set off into the business world. For many car enthusiasts it is a target and a goal to aim for as a reward for success in your career.
From a young age it is often the posters that were on your wall that fuel the obsession, dream cars from the likes of Ferrari, Lamborghini, Aston Martin or Porsche. These days there are more supercars to choose from than ever before and from even more manufacturers. As well as the established brands that have been poster supercars for decades, brands such as Audi, Mercedes Benz, Ford, McLaren, Maserati, Alfa Romeo and many more are getting in on the act.
The types of cars on offer may changing, but so is the way cars are being bought. As well as the traditional dealerships and private selling avenue, buying cars online has become the new norm when it comes to purchasing your next vehicle. In recent years this has also taken another turn with the creation of website Collecting Cars.
Collecting Cars
Since 2018, Collecting Cars has offered a new way to purchase a luxury or prestige car, in the format of an online auction. Lots are displayed, described and photographed on the website similar to a dealership's online stock, and potential buyers are welcome to bid their best price until the lot ends after 7 days. The rolling highest bid is shown to potential purchasers, so they know how much they have to bid to become the current highest bidder in the hope that they remain as such until the auction ends.
This week Collecting Cars are offering the third instalment of their popular 'Supercar Sunday' feature, with over 60 of the finest supercars available for auction from all around the world. With everything from classic and future classic supercars to almost new and delivery mileage latest models from the world's most famous names. Here is a breakdown of our Top 5 most interesting lots on offer from UK listings: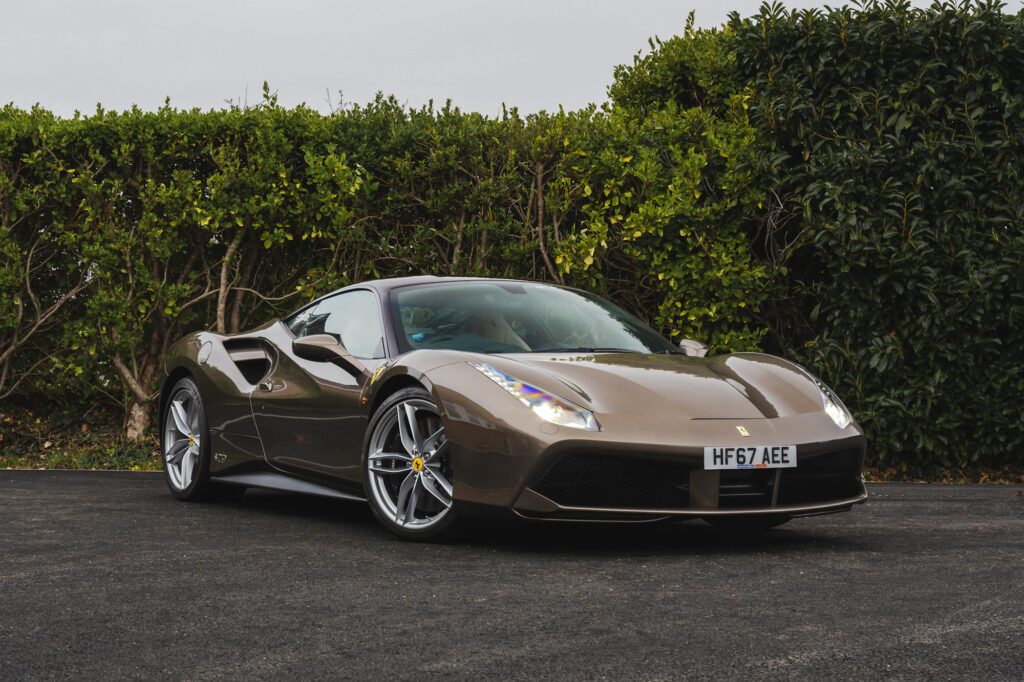 2017 Ferrari 488 GTB 70th Anniversary
If any supercar manufacturer has the heritage to back up their special editions it is Ferrari. In 2017 they celebrated 70 years of the marque and as a nod to the milestone they produced a limited run of 350 of their current cars in historic colour schemes and liveries based upon notable icons from their past. Of those 350 cars, just 1 of each of their 5-model line-up would receive the Ferrari 'Tailor Made' treatment, so just 70 limited editions of each model.
This particular car was inspired by the 1953 Ferrari 250 Europa Vignale Coupe and is the only 488 GTB to be finished in Marrone with a Vinaccia roof from those 'Tailor Made' cars. Inside the car features Creta leather with Bordeaux piping and Cavallino stitched headrests, with body-coloured inserts to the cabin. With just 1,000 miles covered since new, this Lot represents a fantastic opportunity to purchase a limited edition of one of Ferrari's latest supercars, inspired by their historic and illustrious past, in a unique and contemporary colour scheme.
See more details here: 2017 FERRARI 488 GTB – 70TH ANNIVERSARY

2017 Aston Martin Vantage AMR Pro
The number of manufacturers offering racing inspired variations of their road going supercars has increased massively over the past few years. For some it is merely a racier version, for others it can be a complete customisation programme to enhance the car the way you like it. In the Aston Martin range, this is the Aston Martin Racing, or AMR variety. On offer at Collection Cars this week is one of just 7 Aston Martin Vantage 'AMR Pro' track only special edition models, but not just that, the only one converted to be road legal.
Finished in the iconic AMR colour scheme of Stirling Green with Lime Green highlights, the Vantage AMR Pro has aerodynamics inspired by the Le Mans winning Vantage GTE, the 4.7 litre V8 engine from the GT4 race car and a fully adjustable suspension set up. Converted by the same engineering specialists responsible for the one off Aston Martin Vulcan and DB10 'Spectre' models, the car has covered just over 100 miles since new. It also comes with the original titanium race exhaust and the ability for the modifications to be reversed should the new owner prefer to return the car to track only use.
See more details here: 2017 ASTON MARTIN VANTAGE AMR PRO

2014 Mercedes Benz SLS AMG GT Final Edition
The Mercedes Benz SLS AMG was introduced as a homage to one of their most iconic models, the 300 SL from the 1950's. The car was a modern interpretation of the legendary car, complete with the long bonnet and cabin towards the rear, and of course the gullwing doors. The hand-built car was the first model designed from scratch by AMG and came with a 6.2 litre V8 engine, claimed to be the world's most powerful naturally aspirated production series engine.'
The Final Edition was limited to just 350 cars worldwide, combining the engine and suspension of the SLS AMG GT and the aerodynamics and weight saving from the track focused Black Series. The car is finished in Fire Opal Red with contrasting carbon fibre bonnet and boot lid spoiler. Inside, the luxurious interior features Exclusive Black leather and carbon fibre inlays, as well as an extensive specification. The car has covered just 4k miles since new.
See more details: 2014 MERCEDES-BENZ SLS AMG GT FINAL EDITION

2022 Alfa Romeo Giulia GTAm
The Alfa Romeo Giulia Quadrifoglio is regarded as one of the best fast saloons money can buy. With a Ferrari derived 2.9 V6 bi-turbo engine, the Giulia is a genuine alternate choice to the established M5, C63 and RS6. Spurred on by its success, Alfa Romeo released the limited edition GTA and more extreme GTAm models. With the rear seats removed, a roll cage, 100kg of weight saving measures and a 533bhp engine under the bonnet, the GTAm is the most extreme Giulia available.
With just 500 GTA and GTAm models produced, just 70 offered in right hand drive and only 29 of those allocated to the UK, this GTAm is a vary rare example of the fast family saloon. Finished in stunning Etna Red, the car features carbon fibre replacement body parts, a huge fixed carbon fibre rear wing, plexiglass side windows and composite mechanicals. Inside, the Black leather and Alcantara interior features Red stitching, Sabelt harnesses and painted roll cage. With just 18 delivery miles covered, this example is ready to be driven or as the perfect addition to any collection of low mileage pristine cars.
See more details here: 2022 ALFA ROMEO GIULIA GTAm

2008 Ferrari 612 Sessanta
As seen with the first car featured, Ferrari know how to make a limited-edition car feel special and exclusive. This 612 Sessanta is certainly no exception. One of 60 cars worldwide, and just 4 in right hand drive, the Sessanta was released to commemorate Ferrari's 60th anniversary and featured an enhanced specification to match. The 5.7 litre V12 remains the same as other 612's, yet all Sessanta's came with forged wheels, electrochromic glass roof and a luxurious quilted leather interior as standard.
As well as the rare two-tone paintwork finished in Rosso Mugello over Nero Pastello, the quilted Tan leather interior also features Rosso Mugello highlights and comes with bespoke hand luggage matching the car's interior finish and badging. This lot represents the opportunity to bid on a genuinely rare and exclusive Ferrari, with just 2.5k miles covered and with accompanying accessories and paperwork.
See more details: 2008 FERRARI 612 SESSANTA
Oracle Auction Car Finance
At Oracle Finance we specialise in not only finding funding for supercars, with almost 300 funded in 2022 alone, but also cars that are to be bought at auction. Our expert Account Managers use our panel of specialist lenders to help you to find the perfect package, bespoke to you and your circumstances. We could help to get you approved at the top end of your budget up to 90 days before an auction with an agreement in principle, so that when that hammer drops, your funding is in place, and you are ready to purchase the car of your dreams.
Our team are always on hand should you have any questions about arranging car auction finance and your dedicated Account Manager is ready to take your call today. With the Silverstone Auction just weeks away, why not speak to us now and get your funding in place before you miss being able to place that winning final bid.
Read more about our Auction Car Finance here: Auction Car Finance
Why Choose Oracle?
With over 1,500 Trustpilot reviews and a overall rating of 5 out of 5, and as three-time consecutive award winners of the Best Specialist Car Finance Provider award from 2020 through to 2022, you too can find out why thousands of people trust us time and time again to find a smarter, tailored funding solution when looking for your next dream car.
Voted Best Specialist Car Finance Provider three years in a row at the Car Finance Awards 2020, 2021 and 2022 having funded over £1.7 billion of vehicles and counting.
Make sure you follow us on Instagram, LinkedIn and Facebook to keep up to date with what's happening in the market and to see some stunning photos and videos of the amazing cars we fund.

Ready to know more?
Let Us Put You in the Driving Seat
Whether you're looking to arrange the finance on your next car, refinance an existing agreement or release equity from your current vehicle, your dedicated Account Manager will find a funding solution that's perfectly tailored to your needs.