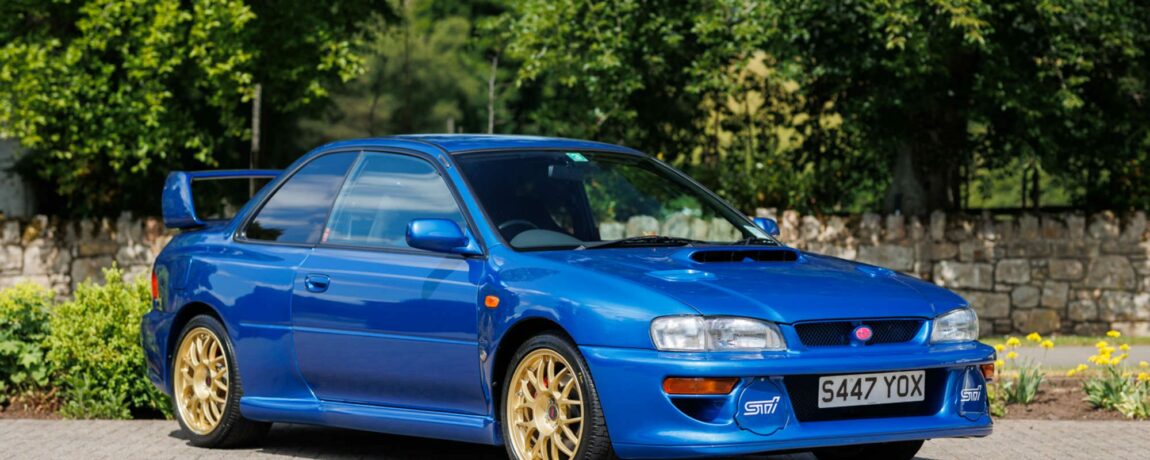 New Name, Same Results
Last weekend saw one of Iconic Auctioneers' biggest sales of the year at the Silverstone Festival event, The Classic. With over 200 lots of Collectors' and Competition cars going under the hammer, there was something for everyone and for every budget. It was their first sale since their rebrand from Silverstone Auctions to their Iconic Auctioneer branding and it was business as usual for our official partners as they saw record prices fall yet again for a number of lots. Here is a look at some of the more notable sales that went under the hammer over the weekend:

1998 Subaru Impreza STi 22B
In the world of rallying there have been plenty of legendary figures over the years, but one that stands out amongst them all is the late great Colin McRae. The proud Scotsman was fearsome on any terrain and his ethos of 'if in doubt, flat out' shows what made him such a revered and successful driver. One of his most iconic cars was his championship winning Subaru Impreza and as a result the Impreza model and the McRae name will always go together as well as the bright blue paintwork and gold wheels.
Up for auction were many cars from his own personal collection, some racing cars, some road cars, but one of the most sought after of them all was one of the prototype cars from the most sought after of all Impreza models, the 22B. Essentially a road going rally car itself, the 22B was the performance yardstick for the late 90's and just 400 examples were made. This car was chassis #000/400 being one of just three prototypes built and as Colin's personal car, surely the most sought after Impreza 22B in existence. The car was offered to the open market for the first time and sold for a world record price of £480,500.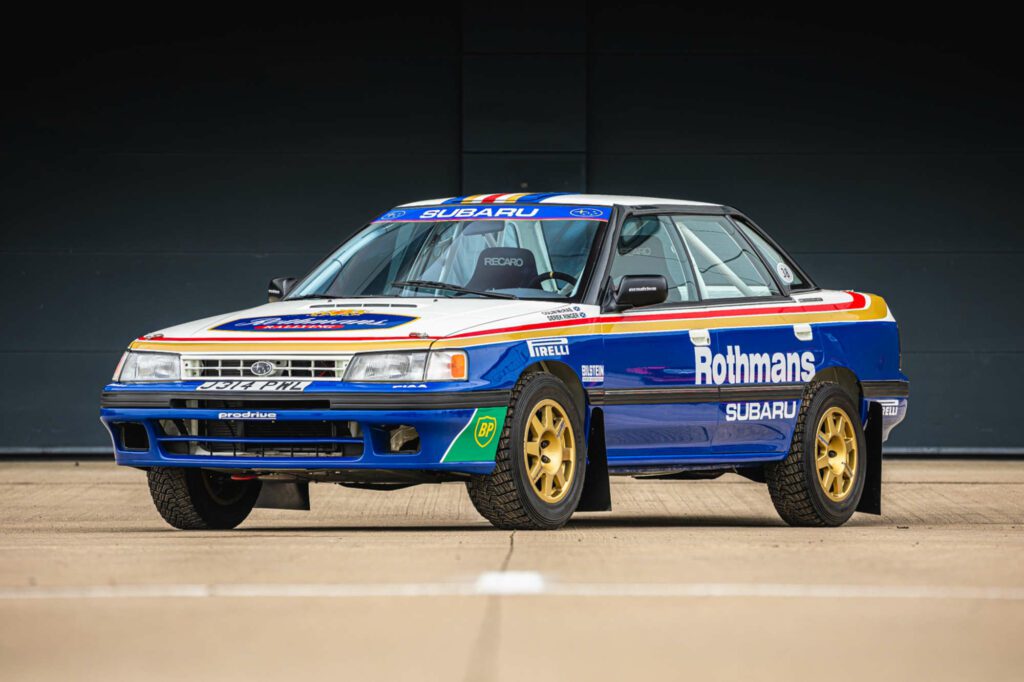 1992 Subaru Legacy RS 'Group A'
Colin McRae's success in a Subaru Impreza came a few years after he also had major success in another of the brand's cars, the Legacy. Together with co-driver Derek Ringer, Colin raced in the British Rally Championship and took an incredible six wins out of six to take the title in 1992, the first time this had been achieved.
Restored to its original 1992 livery 15-years ago and with very little use since, the car was offered directly from the McRae family and is a genuine piece of rally history from one of, if not the most, iconic names of them all. The attention to detail carried out during the restoration to ensure it appeared as it would during the all-conquering 1992 season is a testament to the importance of this particular car. A unique opportunity to own one of Colin's most famous former racing cars that sold at the auction for £414,500.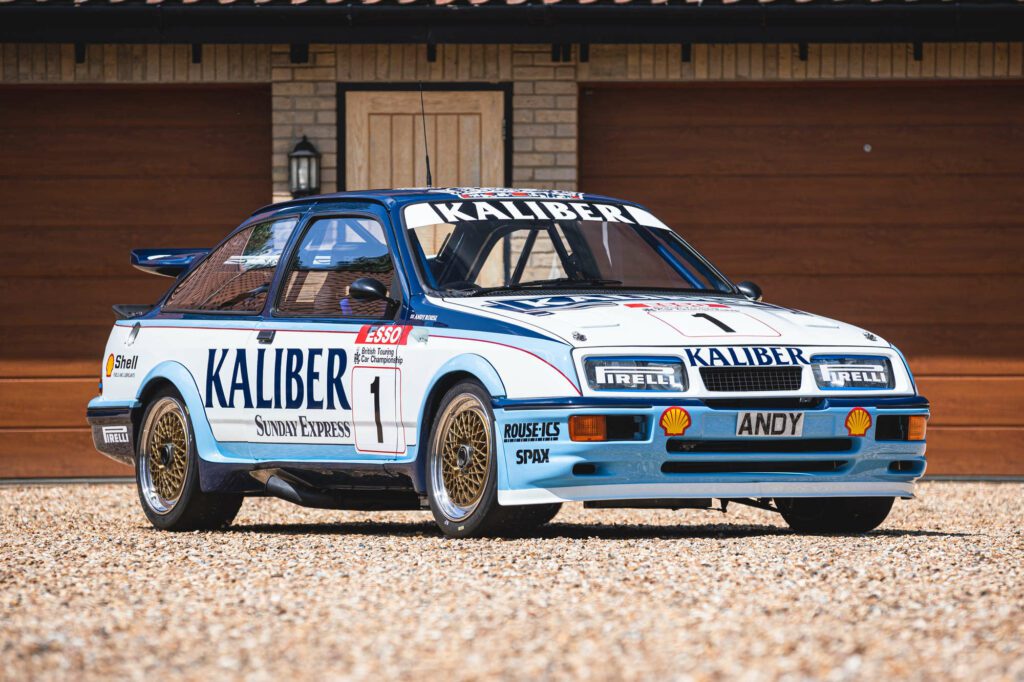 1989 Ford Sierra RS500 BTCC
In the late 1980's and early 1990's the British Touring Car Championship was one of the most popular motorsport series around. The drivers were household names and the cars being raced were those driven by dads up and down the country day in day out. The Sierra Cosworth was one of the stars of the series and a hero amongst Fast Ford fans young and old. This particular car's whereabouts had been unknown for almost 30 years and had recently been discovered when restoration work unveiled original parts and liveries.
The car has been authenticated by driver Andy Rouse himself and is rare to be equipped with its original competition engine. It has been fastidiously restored to its famous original Kaliber branded livery to appear exactly as it would have been during its racing heyday. It has recently been issued with FIA papers and comes with letter of authenticity from driver and team engineer Andy Rouse confirming its status as a piece of British motorsport history. The final hammer dropped at a price of £370,500.
1990 Lister Jaguar XJ-S Le Mans Cabriolet 7.0
When some of the most renowned names in motorsport put their name to a road car, quite often it produces spectacular results. One of just 5 cars produced by Lister in 1990, this Jaguar XJ-S has a host of upgrades the most prominent being the huge 7.0 litre twin-supercharged V12 engine that produces over 600bhp all controlled through a manual gearbox. The modified widened bodywork provides a hint to the power underneath whilst the custom Lister interior adds a sporty yet luxurious addition to the car.
The car is everything that early 1990's excess was all about with no sign of hiding the potential of the modifications underneath the bulbous bodywork or the performance it was capable of. With a speedometer that reads all the way up to 200mph, this rare but exceptional example originally cost 5 times the price of a standard XJ-S Cabriolet, at over £167,000, making the sale price of £112,500 a comparative bargain when the hammer fell.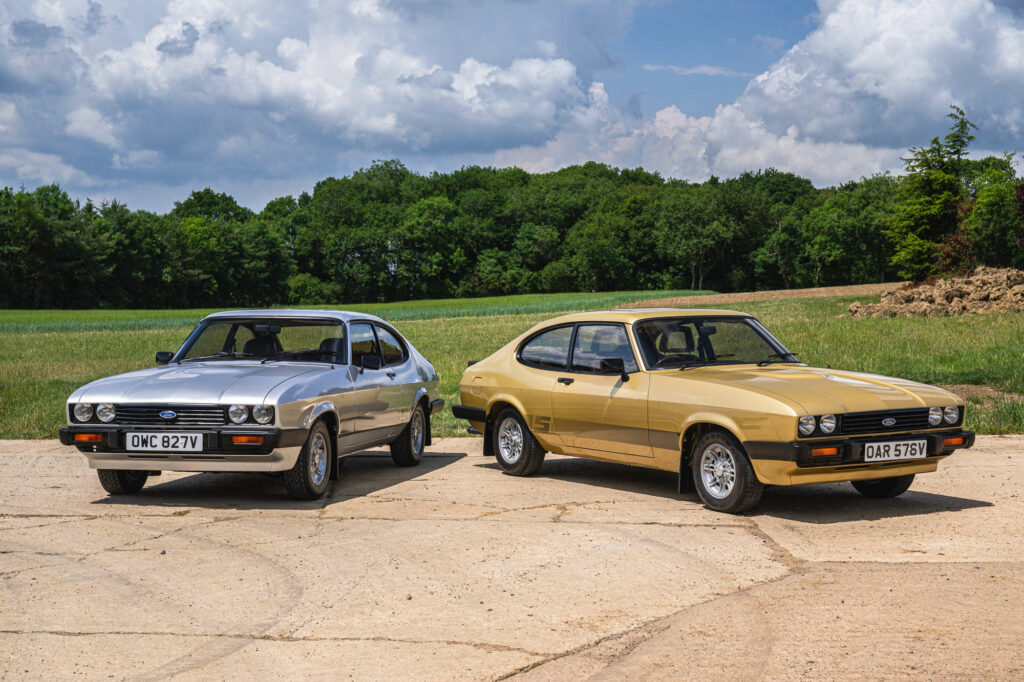 1980 Ford Capri 3.0 S's from 'The Professionals'
The police dramas from the 1970's and 1980's were an iconic part of British television, and none more so than The Professionals. The mix of relatable characters and their achievable cars made them both cult heroes in their own right and cemented Ford's popularity amongst the public. There is no doubt that the careful product placement from Ford of Britain contributed to the sales success of the Capri as one of the biggest selling cars of the time.
The pair of Capri S's from the television show were entered into the sale as a pair so that they would rightly be kept together as an iconic part of popular culture in this country. Whilst both cars had been lightly restored, there was a particular focus on attention to detail to ensure that they remained faithful to the television series and remained as original as possible. The Bodie and Doyle pair of Ford Capri S's eventually sold for £186,750.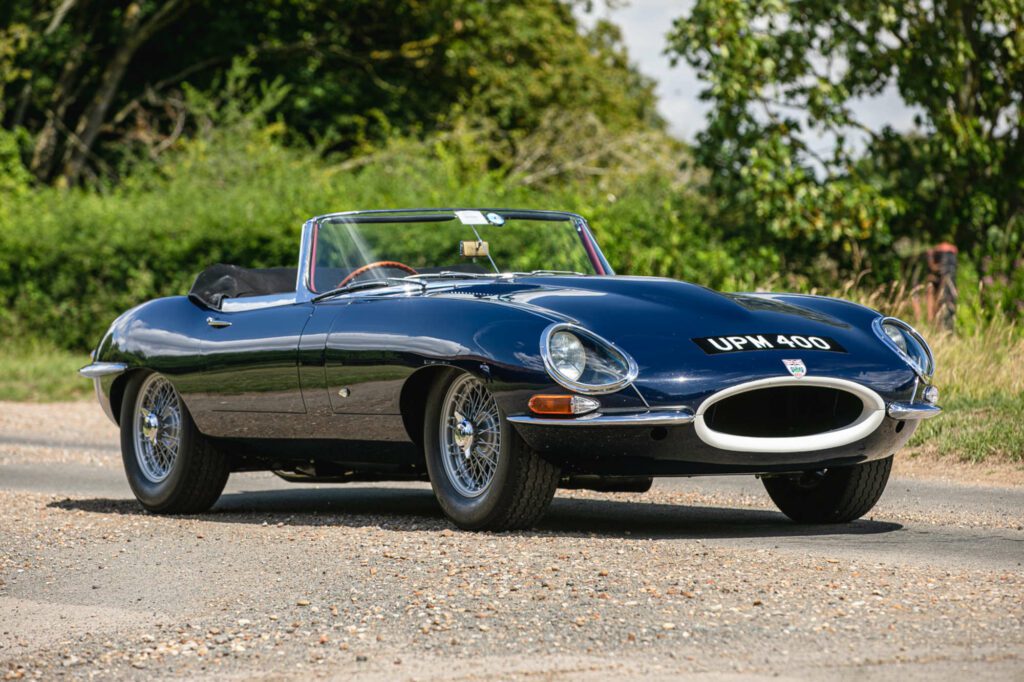 1961 Jaguar E-Type Roadster 'Project ZP'
As far as iconic cars over the years go, few are as legendary as the Jaguar E-Type. Revered the world over at the time, even Enzo Ferrari called it the 'most beautiful car ever made', and its appeal and desirability has only grown over the years. The first 50 cars produced were sold to select celebrities or public figures, with 7 of those selected racing drivers and teams who Jaguar felt would give the car the most impact and exposure. This particular car is one of those 7 original factory competition E-Types and was responsible for keeping Jaguar Racing alive in the early 1960's.
As such this example is one of the most sought after Jaguar E-Types in the world and was once the personal car of Frank 'Lofty' England, manager of the Jaguar Cars sports car racing team before being handed to the Sopwith Equipe Endeavour Racing team. This example is one of just four of the cars that remain in its original configuration and has undergone total restoration by prestigious restorers E-Type UK. Offered with such exceptional provenance and a perfect history file, this incredibly rare example remains for sale at a guide price of £1.15million.
Oracle Auction Car Finance
At Oracle Finance we specialise in finding funding for cars that are to be bought at auction. Our expert Account Managers use our panel of specialist lenders to help you to find the perfect package, bespoke to you and your circumstances. We could help to get you approved at the top end of your budget up to 90 days before an auction with an agreement in principle, so that when that hammer drops, your funding is in place, and you are ready to purchase the car of your dreams.
Our team are always on hand should you have any questions about arranging car auction finance and your dedicated Account Manager is ready to take your call today. With the Iconic Auctioneers sale just weeks away, why not speak to us now and get your funding in place before you miss being able to place that winning final bid.
Read more about our Auction Car Finance here: Auction Car Finance
Why Choose Oracle?
With over 1,800 Trustpilot reviews and a rating of 5 out of 5, and four-time consecutive award winners of the Best Specialist Car Finance Provider award from 2020 through to 2023, as well as having funded over £1.7 billion of vehicles and counting, you too can find out why thousands of people trust us time and time again to find a smarter, tailored funding solution when looking for your next dream car.
Make sure you follow us on Instagram, LinkedIn and Facebook to keep up to date with what's happening in the market and to see some stunning photos and videos of the amazing cars we fund.

Ready to know more?
Let Us Put You in the Driving Seat
Whether you're looking to arrange the finance on your next car, refinance an existing agreement or release equity from your current vehicle, your dedicated Account Manager will find a funding solution that's perfectly tailored to your needs.