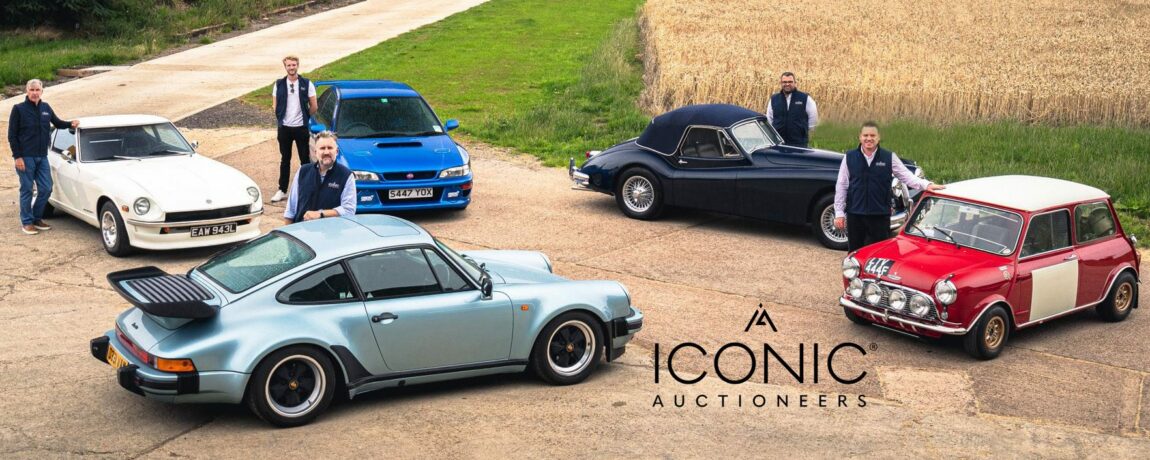 Press Releases
8 Aug 2023
Silverstone Auctions Becomes Iconic Auctioneers
Oracle Finance partners and highly regarded auction house, Silverstone Auctions, are to change their name to Iconic Auctioneers.
The well-known auction company, started 12 years ago by former British racing driver, Nick Whale, have become renowned for selling some of the most prestigious and sort after lots over the past few years and are looking to continue to go from strength to strength with their new identity.
Owner and new Chairman, Nick, explains the rationale behind the name change; "As strong as a name like Silverstone Auctions is, we feel we have grown to a position where we need a name that is truly ours. This exciting change to Iconic Auctioneers better reflects all we have achieved and the unique and diverse range of our auctions today. When the company first started, we needed an iconic name and venue for our sales, so we leased the name 'Silverstone' from the circuit and our auctions launched at the Silverstone Classic. But things have moved on, we now also hold our sales at other prestigious venues and motoring events across the country, so it was time for change."
Rob Hubbard, the newly appointed Managing Director said; "We needed a name that retained our level of credibility, but also encompassed all the things that we do, a name to allow us to be an auction house that can appear at any venue, in any country, anywhere in the world – and not only that, sell anything we want to. It's then we realised, we began at an iconic location, and have grown into an iconic brand, so the name Iconic Auctioneers just felt like a perfect fit."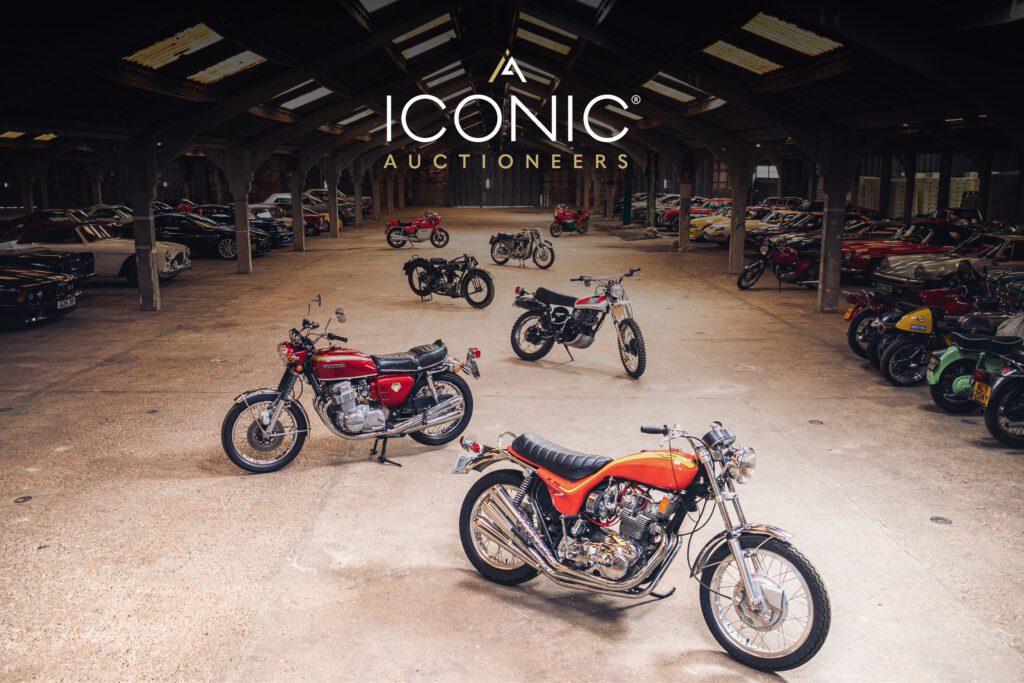 Track Record
The auction house's reputation has grown over the past 12 years and in the past few years has been responsible for selling some of the most notable lots in recent times, breaking many world and British records in the process, with various world records broken for Fast Fords including the late Princess Diana's Escort RS Turbo, a never to be seen again example of a Sierra Cosworth RS500, Escort RS Cosworth and Focus RS to name a few, then the most expensive TVR ever sold at auction and so many more records thus far.
As part of the rebrand, Iconic Auctioneers have also announced that there will no longer be seller's commission charged on cars and motorcycles that are to be offered with no reserve. They will also be introducing private sales to their portfolio of services to complement their live event auctions and online platform. The name may be changing, however, Managing Director Rob Hubbard iterates, "The team are passionate about seeking out the finest cars, motorcycles and collectibles and connecting them with buyers from around the world. We truly value the trusted relationships that we have built with our clients and are excited to be working with them as Iconic Auctioneers.  Together, as a team, we aim to grow the company, continue our great partnerships with fantastic motoring events and maintain our premium status."
We look forward to continuing to our partnership with Iconic Auctioneers at this exciting time for the brand, and continue to offer our finance services for the fantastic calibre of vehicles and their potential buyers that they consign time and time again. With some exciting vehicles already listed for their upcoming The Classic Sale at the Silverstone Festival, including some rare vehicles with fantastic provenance, we can't wait to see the action unfold on Friday 25th and Saturday 26th August.

Ready to know more?
Let Us Put You in the Driving Seat
Whether you're looking to arrange the finance on your next car, refinance an existing agreement or release equity from your current vehicle, your dedicated Account Manager will find a funding solution that's perfectly tailored to your needs.