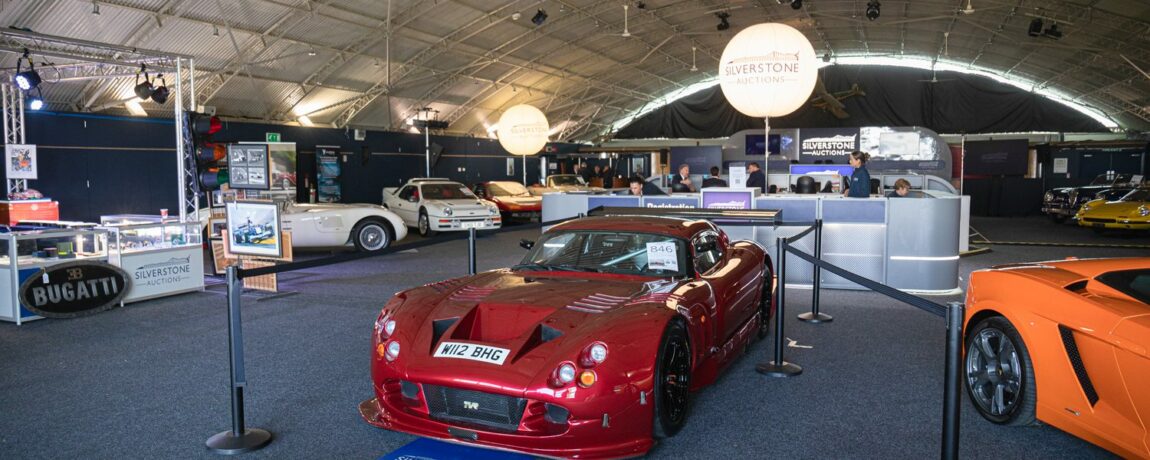 Interesting Info
23 May 2023
Silverstone Auctions Record Breaking Supercar Fest Sale
As is the case with many Silverstone Auctions these days, the calibre of cars they often have consigned to their sales events are slated to be record breaking examples of particular models. This can be down to their rarity, their provenance and history, or the fact that they are being marketed and sold at just the right time. In the past they have achieved world record prices  for cars such as a 1987 Ford Sierra Cosworth RS500, which sold for an unbelievable £600,000 – almost 4 and a half times the previous record, a 1966 Lotus Elan S3 Drophead Coupe, a 2010 Land Rover Defender once owned by the late Duke of Edinburgh Prince Philip and many more (See our previous blog posts 'Silverstone Auctions Set More Records' & 'Record Breaking Silverstone Auction').
Their latest sale at the Supercar Fest car event was no exception. As seen in our previous blog post, 'Ones To Watch', there were a number of stand out cars that were going under the hammer at the sale and some were generating a lot of interest indeed. Combined sales from the event topped £7.5 million with just over half of the bidders present at the auction and the others split equally between the phones and online.
World Record TVR Sale
The first car to attract the majority the attention in the press prior to the auction was the unique 2000 TVR Cerbera Speed 12. This particular car is the only road going example to survive and is a true 'one of one' vehicle offering a truly once in a lifetime opportunity to add something very special to your car collection.
Bids came from all around the world for this exceptional vehicle, but in the end the British built car was won by a British based bidder and the hammer fell for £601,500. A world record price paid for any TVR model and what a special model it is.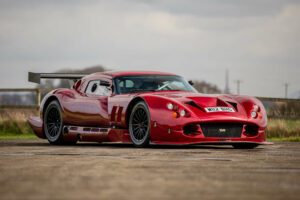 World Record Escort Cosworth
The second record to fall at the Supercar Fest sale continues their reputation for world record prices achieved due to the recent popularity of 'Fast Fords'. Not content with setting the record for world record prices for a Sierra RS Cosworth, a Cosworth RS500, a Sapphire RS Cosworth, a Focus RS500, a Focus RS and even a Mk 1 Transit Van, they also just broke the record for the Escort Cosworth.
With just delivery mileage on the clock, this example is sure to be one of the rarest Escort Cosworth's in existence and was offered in 'as new' condition at the sale. Even the number plate holes had not been drilled in the front bumper, such was the original 'factory fresh' condition of the car. This particular example sold for £163,125, another world record price achieved at a Silverstone Auction for a performance Ford.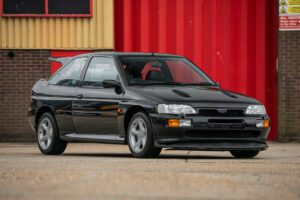 How Did Our 'Ones To Watch' Fare?
Of the other notable cars we had singled out in our previous blog post:
The 1954 Bentley R-Type Fastback Continental Coachwork by H.J. Mulliner sold for an undisclosed sum, yet with a guide price of £600k-£700k it was sure to be around this figure.
The 1991 Williams F1 'Red 5' FW14 Display Car sold for a very reasonable £41,062, a great price for a unique display piece to any collection or corporate environment.
The 2006 Ferrari F430 Challenge sold for just over the high-end of the estimate with a final sale price of £97,875, a great price for a Ferrari factory racing car that for those brave enough also happens to be road registered too.
The 2022 Porsche 911 (992) GT3 Touring was offered in nearly new condition and with a final sale price of £191,250 is a great way to beat the waiting list times if you were to order one yourself.
The 1949 Alfa Romeo 6C 2500 Super Sport Cabriolet Coachwork by Pinin Farina sold for £250,000, a great purchase when you consider the guide price was £280k-£340k.
The rare 1 of just 38 1970 Aston Martin DB6 Mk2 Volante's, an important piece of Aston Martin's history not just now but also for the future, and also the same model of car that the late Queen Elizabeth II gave to King Charles for his 21st birthday remains unsold after not meeting the reserve. Should you be interested in this yourself, the car is available to purchase from Silverstone Auctions for £690,000.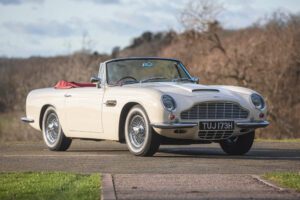 The 1974 Jaguar E-Type Series 3 V12 Roadster sold for bang in the middle of its guide price, a very healthy £180,000. A fantastic example to add to any collection as the last production E-Type to leave the Browns Lane production lane.
The 1994 Jaguar XJ-S 4.0-litre Convertible with just 290 miles on the clock also failed to meet its reserve which means this Jaguar owned car, still unregistered after almost 30 years, is available to purchase direct from Silverstone Auctions for just £115,000, surely a fair price for something unlikely to find for sale anywhere else.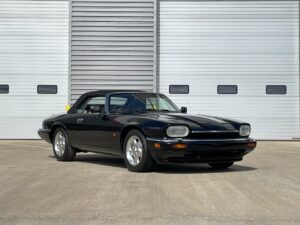 The pair of Aston Martin Vanquish examples, one a pre-production prototype and the only one offered to the open market, and the other an unregistered Vanquish S model with just 522km on the clock, also amazingly both failed to meet their reserves. They are still for sale with Silverstone Auctions for £115,000 and £172,500 respectively.
The 1968 Lotus Elan S4 Coupe gifted to Cosworth co-founder Keith Duckworth to commemorate their first Grand Prix victory also didn't meet its reserve so is for sale at a very reasonable £36,800.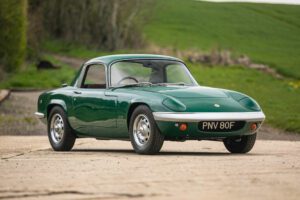 The pair of Ferrari Dino models, one described by Silverstone Auctions as 'one of the best examples we have ever seen and the level of restoration, mechanical preparation and millimetre perfect accuracy means that it could easily grace any Concours d'Elegance' and another 1 of just 16 1973 GTS models supplied to the UK. The former failed to meet its reserve and is available to buy for £431,250 whilst the latter sold for an undisclosed sum.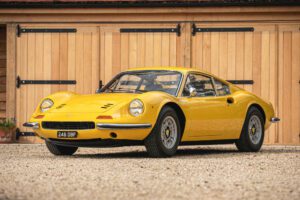 Oracle Auction Car Finance
At Oracle Finance we specialise in finding funding for cars that are to be bought at auction. Our expert Account Managers use our panel of specialist lenders to help you to find the perfect package, bespoke to you and your circumstances. We could help to get you approved at the top end of your budget up to 90 days before an auction with an agreement in principle, so that when that hammer drops, your funding is in place, and you are ready to purchase the car of your dreams.
Our team are always on hand should you have any questions about arranging car auction finance and your dedicated Account Manager is ready to take your call today. With the Silverstone Auction just weeks away, why not speak to us now and get your funding in place before you miss being able to place that winning final bid.
Read more about our Auction Car Finance here: Auction Car Finance
Why Choose Oracle?
With over 1,700 Trustpilot reviews and a rating of 5 out of 5, and four-time consecutive award winners of the Best Specialist Car Finance Provider award from 2020 through to 2023, as well as having funded over £1.7 billion of vehicles and counting, you too can find out why thousands of people trust us time and time again to find a smarter, tailored funding solution when looking for your next dream car.
Make sure you follow us on Instagram, LinkedIn and Facebook to keep up to date with what's happening in the market and to see some stunning photos and videos of the amazing cars we fund.

Ready to know more?
Let Us Put You in the Driving Seat
Whether you're looking to arrange the finance on your next car, refinance an existing agreement or release equity from your current vehicle, your dedicated Account Manager will find a funding solution that's perfectly tailored to your needs.