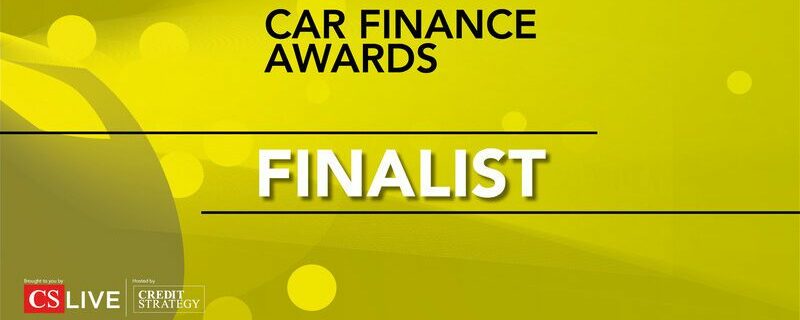 Oracle Car Finance shortlisted for four awards at the 2022 Car Finance Awards
We're proud to announce that we've been shortlisted for not one, two, or three, but four awards in this year's Car Finance Awards, hosted by Credit Strategy!
This year sees us shortlisted in four fantastic categories:
Best Car Finance Company to Work For
Customer Service Excellence
Rising Star
Best Specialist Car Finance Provider
These industry defining awards attract some strong competition, and we still need to win the judges over. But as the UK's Number 1 Funder for Prestige, Sports, and Classic Cars we're quietly confident and have everything crossed!
Here's what the judges will be looking for, and what it takes to bring them home:
Best Car Finance Company to Work For
For this award, the panel of judges are scouting for high staff satisfaction, effective and ethical use of employee benefits, and a strong commitment to staff training and development.
2021 was already an exciting year for Oracle with the introduction of our ambitious three-year growth strategy. However, 2022 will and has already taken this into overdrive by introducing a profit-share scheme for all employees, making every current and future member of the team a stakeholder in the business. We have made some strong investments in staff training and development, introducing our new People and Culture team alongside a specialised in-house L&D partner and Performance Coach to support our team's training from the minute they join the business to reach their full professional potential.
Customer Service Excellence
The Customer Service Excellence award is being assessed on service policies that exceed industry standards and customer expectations, high levels of customer satisfaction, and a willingness to adopt to changes in regulation.
Here at Team Oracle, building and maintaining customer relations is the core of what we do. Our Account Managers are with their customers every step of the way for their current and future car funding endeavours; this allows our team to really get to know our clients and provide a highly tailored and bespoke service. We are also incredibly proud to have an excellent Trustpilot rating with over 1,000 5 Star reviews!
Rising Star
Next up, is the Rising Star Award, where judges are looking for individuals new to the car finance sector, that go above and beyond the call of duty, consistently exceeding expectations.
Scott Medley, one of our dedicated account managers, was an obvious contender for this and I'm sure those of our clients who have dealt with him would agree!
Scott has gone above and beyond since joining the business in November 2020 and is highly regarded across each of our departments at Oracle. After much success at attending numerous motorsport events, Scott was even approached by our Club Partners Porsche Club GB to feature in the April edition of the Porsche Post magazine. We are ecstatic that Scott has been shortlisted in recognition of his passion for the business – well done Scott!
Best Specialist Car Finance Provider
And finally, the judges are on the lookout for how a business has adapted to thrive in a specialist niche, demonstrate an ethical supportive approach to customers, figures for outstanding success, and use of innovation and technology beyond the industry standard.
Established in 2005, Oracle Car Finance grew to become the UK's No.1 funder for Prestige, Sports and Classic Cars, and were able to end 2021 with a whopping total of over £1.5 billion cars funded! Customers are allocated an Account Manager as soon as they enquire with us and remain under their wing for all their car and car funding needs to come.
Having proudly won this aware for the past two years, we are absolutely delighted to be shortlisted again – and safe to say we're excited to see if we can make it three years in a row!
We are really looking forward to this year's Car Finance Awards and are thrilled to have been shortlisted for these four incredible awards.
We would like to thank our loyal customers for their support in the business as without you we could not have made it into the running for these prestigious achievements.
If you are currently on the hunt for your next car, are looking to re-finance a current agreement or want to release equity from a current vehicle, speak to a member of our expert team and find out why were named 'Best Specialist Car Finance Provider' in the last Awards.
You can get your free quote by calling us on 0800 012 6666 or by clicking here and completing our short online quote from.
If you'd like to keep up with some of the amazing vehicles that have been #FundedByOracle, check out our social media channels: Facebook, LinkedIn or Instagram.

Ready to know more?
Let Us Put You in the Driving Seat
Whether you're looking to arrange the finance on your next car, refinance an existing agreement or release equity from your current vehicle, your dedicated Account Manager will find a funding solution that's perfectly tailored to your needs.