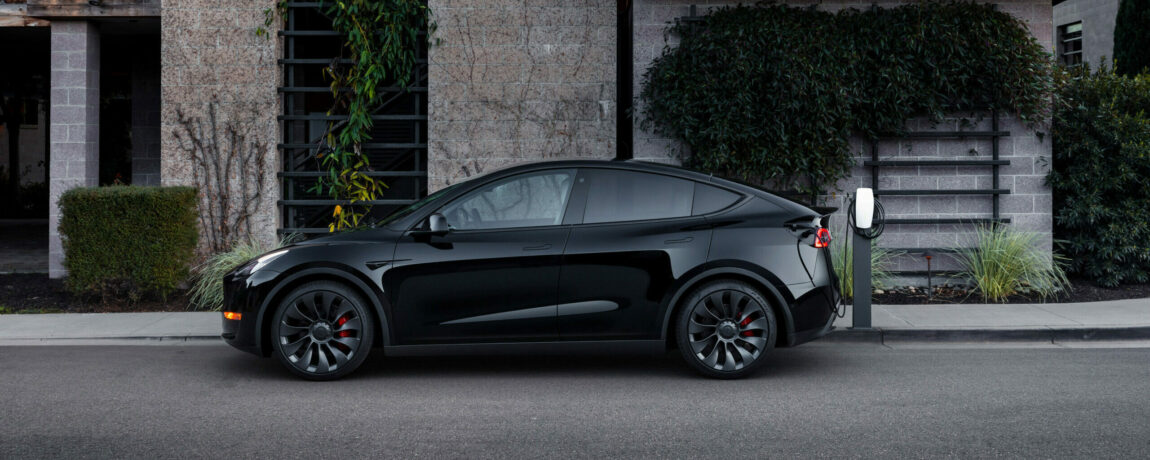 Interesting Info
26 Oct 2023
Petrol vs Electric: Which Is Cheapest?
With the ongoing price rises for everything from groceries and products to utilities and fuel, it is more relevant than ever to try and possibly save money wherever you can. A ban on the sale of petrol cars has been postponed by 5 years to 2035, so as it appears for now we will all have to convert to electric cars eventually, but could you be saving money in the meantime by switching to electric power early? Adopters of electric cars have previously reaped all kinds of benefits from government grants to free charging, but many of these offers have now expired.
When petrol prices rose to around £2 a litre, as well as the panic at the forecourts that occurred from a supposed driver shortage 2 years ago, there were many electric car owners happily passing petrol station queues knowing they were immune to the hysteria and the cost increase. However, with the utility price cap rises in recent years the price of electricity tariffs has increased dramatically. So, is it still more cost effective to own an electric car over a petrol powered equivalent?
Initial costs
A breakdown of the costs show that it is not as straightforward as you might imagine. Electric cars are historically more expensive to purchase in the first place than fossil fuelled equivalents. This cost is mainly due to the fact they are more expensive to manufacture, especially with the transistor shortages of late, and the technology on board is often much more advanced than a petrol version. As an example, the latest mid-sized family car from Volkswagen, the fully electric ID.3 with a mid-level 58kWh battery, is on sale at £37,255, while a similar sized equivalent, the Volkswagen Golf, in a well specified R-Line equipment level with a 1.5-litre petrol engine, starts at just £29,915.
The demand for electric cars has been exponentially on the rise over the past few years and for a while demand certainly outstripped supply. That period does seem to have stopped however, and as a direct result many manufacturers have reduced their prices, some by quite considerable amounts, in order to attempt to offset any fall in popularity. Whilst it may have meant more people were likely to consider purchasing a new electric car, those who had just received their new cars, or were looking to sell or part exchange one, saw them lose considerable trade in value or found themselves in negative equity overnight. Although car prices have historically been subject to rising and falling, it is usually over a period of months or years rather than the immediate volatility shown with the recent price drops with electric cars. However, if you are in the market for a new or used electric car, now could be the perfect time to pick up a bit of a bargain.
How much does it cost to charge an electric car?
One of the biggest uncertainties with electric cars is the matter of powering the cars. Almost unbelievably these days, just a few years ago charging your electric car in public at many locations was completely free and subsidised by the government. That was never going to last however and these days electric cars that are plugged in at a public charging station are at the mercy of the provider, with the costs staggered due to the power of the unit providing that electricity as well as the rate at which it will charge your car. The biggest network of electric charging points globally, and considered by many to be the best, is from Tesla, with 100 locations available in the UK and over 1,000 chargers in total. Formerly available exclusively to Tesla owners (and initially free for them too) yet now open to other manufacturers, the Tesla 'Superchargers' range from around 79p per kWh for non-Tesla owners, 69p per kWh for Tesla owners, or as little as 59p per kWh for those with a Tesla 'charging membership' costing £10.99 a month.
The cost variation associated with the different providers of the charging stations is a factor that seemingly has more variables than you may be used to with petrol prices between fuel stations. Tesla may be the largest network globally, but in the UK their growing number of 1,000 charge points make up only a fraction of the 32,000 currently available public chargers. According to This Is Money (June 2023) the cost of charging electric cars in public has more than doubled in the past 2 years, and it is those who cannot charge at home who are being penalised the most. For example, Instavolt charging costs have risen 5 times in the past 18 months and are currently at 85p per kWh, while Shell raised prices by over 40% in the past year and are currently charging 85p per kWh for their 'rapid/ultra-rapid' and 65p per kWh for the 'slow/fast' chargers. However, those who sign up for a 'Shell Recharge Card' from November 1st will reduce those costs to 81p and 61p respectively.
Charge point provider Pod-Point states that a typical electric car with a 60-kWh battery using a rapid charger (e.g. one at a motorway service station) will typically cost around £19 for 30 minutes of charge (a 72% increase in cost in the past 6 months incidentally) which may offer up to 90 miles of range depending on the vehicle. But again, this is based on their average of a 50kW charger and assuming a tariff of 74p per kWh. Some supermarket and shopping centre chargers are actually free to use for the duration of your shop, however, charge times are often longer for this service as the charger provides less power, many workplaces also offer the same facility.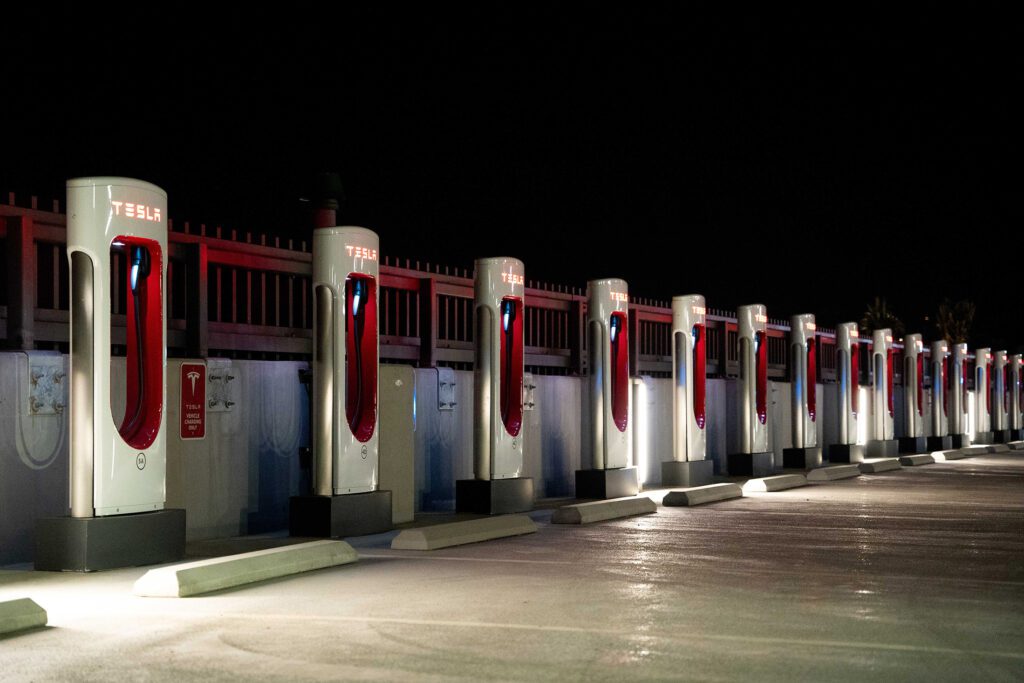 How much does it cost to charge an electric car at home?
For those with the ability to charge their cars at home, the price and speed at which your car will charge is dependent on several factors. Firstly, the type of electricity supply you have to your property and the type of charger you have installed will have a charge time effect. Most home chargers offered to homeowners now are 7kWh devices, so the figures below are based on this type of charger. Then there is the tariff that you have agreed with your electricity provider, which may mean it is cheaper to charge the car overnight than it is during peak time.
An average cost to charge a 60kWh battery car at home based on 32p per kWh (down 2p per kWh since last years rate cap) is approximately £19, which should provide 200 miles of range depending on usage and the car type (taken from a Pod-Point guide). However, this can take 6-8 hours or more depending on the charge amount required and the power supply or type of charger available.
Are electric charging prices too complicated?
In basic terms, petrol seems to be much easier to equate values to, with no need to work out when or how best to you fill up your car. The ability to drive for 300, 400 or 500 miles or more before the need to fill up again, which itself takes a few minutes before you are on your way, is something that we may have to accept is just an advantage of fossil fuel motoring, but something we will not be able to take advantage of in the future. In today's modern society, charging your car overnight may become no different to how you charge your phone, watch, laptop or other electrical device, ready for the next day of usage.
Again, the current price of petrol is something that most people will have become accustomed to being familiar with on a weekly basis, but this has become increasingly volatile in recent times and has shown huge fluctuation with global events from the pandemic to the recent war affecting oil prices. A full tank in an average sized petrol car of 45-65 litres at the peak of petrol prices (Jul '22) was around £90-£130, however, the most recent prices means that 12 months after the peak you may pay around £75-£105 at current prices (Oct '23).
With so many variables with electricity pricing, power differences and timescales when charging an electric car, it provides more opportunity to ensure you are getting the best deal, or even taking advantage of free power, or spending more if you are short on time. Variables that simply are not a possibility with petrol or diesel cars. Yes, in a petrol or diesel car, you can drive further to ensure you get a better price at a different garage, but the difference of a few pence per litre may only make a pound or so difference even for a full tank. Not to mention that you are often driving out of your way to ensure you are getting that cheaper price, effectively negating the saving.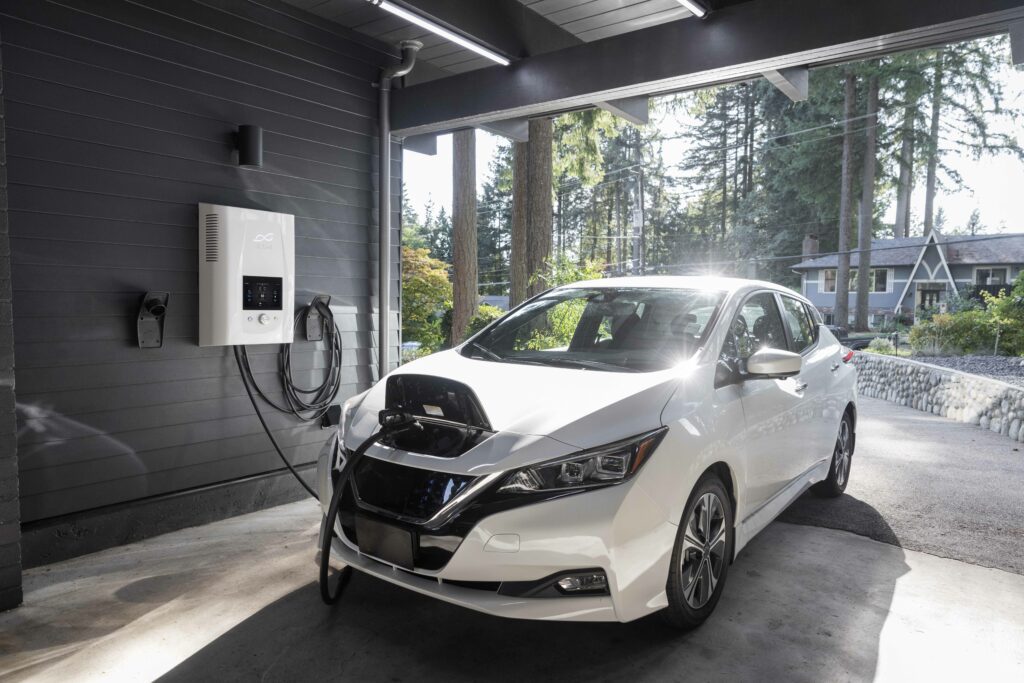 How do similar models compare?
With electric prices being less volatile over the same shorter terms and less dependent on political and economic factors around the world, prices may continue to rise as they have done in the past few months, and there would be little to suggest they would then fall at a later date. However, there are advantages to powering an electric car if you already live an eco-friendly lifestyle. If you happen to already have solar panels at home, or even a small-scale wind turbine, you could effectively charge your car for 'free', good luck trying to find a similar at home solution for a petrol-powered car!
As a 'worst case scenario' for your home electricity tariff, following the price cap rise, charging your car at the maximum of 32p per kWh could effectively mean that your example VW ID.3's battery would be fully charged after spending £18.56 on electricity for a maximum range of 265 miles. Although realistically this is likely to be an optimistic distance, using the same manufacturer figures for a petrol car would show a potential difference cost.
For the same equivalent petrol VW Golf mentioned earlier, the manufacturer claimed miles per gallon and fuel tank size allows for 491 miles of range, and at the current price of £1.65 for a litre of petrol, costs £74.25. Using the manufacturers figures, the same distance in the ID.3 would cost just over £34, more than a 50% saving to travel the same distance. Obviously, the achievable results are going to be less than the factory figures, but this may be true of both cars depending on real world factors.
What if I can't charge an electric car at home?
Those without the facility to charge their electric cars at home would have to resort to public charge points, which is where the petrol car becomes potentially a cheaper (and more viable) option. Charging your ID.3 at one of Shell's ultra-rapid charge points at 85p per kWh would then cost £49.30 for 265 miles of range, rather than £18.56 for charging at home, so the same 491 miles as the petrol car would then cost around £91, over £17 extra to go the same distance. A Tesla supercharger may cost as much as 79p per kWh inflating the price of 491 miles of motoring to approximately £85 to cover the same distance as the Golf, an increase in cost of more than £10 over the petrol car expenditure. Not to mention the convenience of just a few minutes to fill up your Golf with petrol compared to the lengthy wait at an electric charge point.
And that's not all. Tesla have also introduced 'idle fees' where if your car is fully charged you have a 5 minute window to vacate the charging space, otherwise you may incur a 50p per minute fee until your car is moved. However, this extra cost is only applicable if the Supercharger station is 50% occupied or more. If it is at capacity, that fee doubles to £1 per minute until your car is unplugged. A good job that the Tesla app keeps you updated on your remaining charge time whilst your car is plugged in then.
One additional benefit to the electric car is the potential running cost saving thanks to the reduction in moving parts for the motor. If you think how many components and parts there are to a petrol engine from valves, belts, sensors, filters, spark plugs, gaskets, manifolds, flywheels, the list goes on and on. Then there is the oil to keep an eye on, the gearbox to service, the coolants to top up and much more. As well as more to go wrong, a combustion engined car also has to be regularly maintained to ensure each component is working at its best to keep the car running. Electric motors are much simpler and therefore require much less maintenance compared to their combustion engine equivalents, which should save money on servicing and parts over the ownership of the car.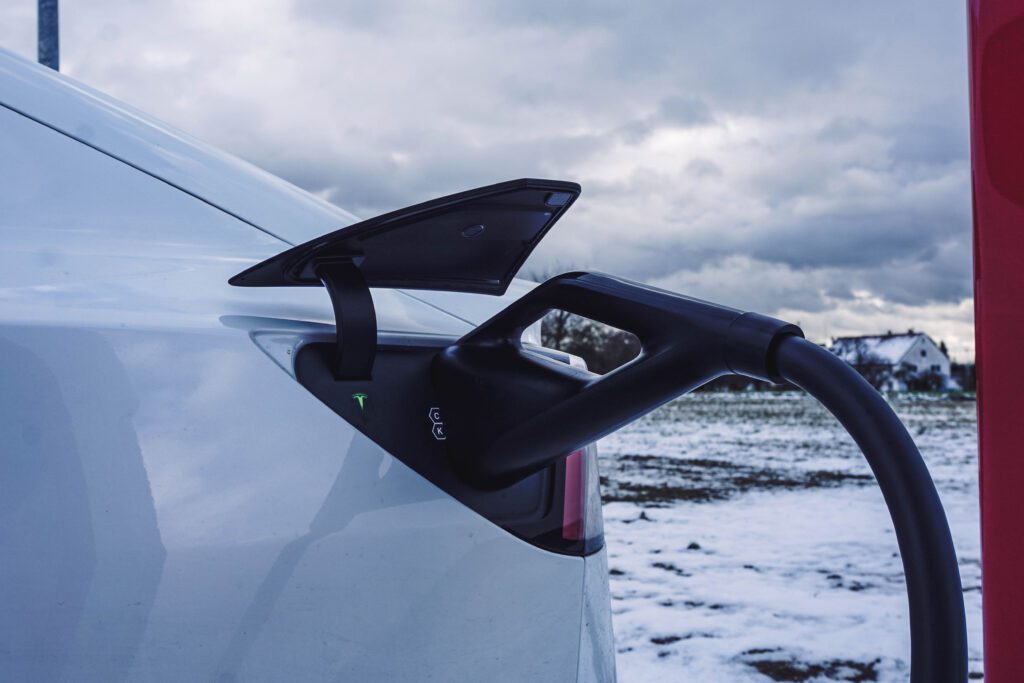 So, which is best? Or indeed less costly?
It is all very subjective and depends on not only how you use your car but how you are able to fuel or charge your car. For those with the facility to charge your car at home, at work, or while you are frequenting a shopping centre or supermarket, the cost savings could be quite considerable. Careful shopping around to find the most suitable energy tariff or an eco-friendly alternative to charge the car at home may find even greater savings. If you are having to rely on public charging facilities and require the fastest form of charging the car, the electric car may turn out to be the more expensive option not just to run, but more so after the more expensive cost to purchase the car in the first place.
The main draw of the electric car has always been the fact that as well as supposedly being kinder to the environment without the need to be powered by fossil fuels, they were much cheaper to run than their petrol equivalents. With utility price rises coming into force the gap is narrower than ever and depending on usage and ability to charge at home or not, may even work out to be more expensive. It remains to be seen whether the price rises for electricity will ever be reversed in the future, or whether battery technology and electric cars may give you considerably more miles for your money. If not, one of its biggest selling points just simply is not true anymore, and persuading drivers to switch from their petrol-powered vehicles may be even more difficult than ever.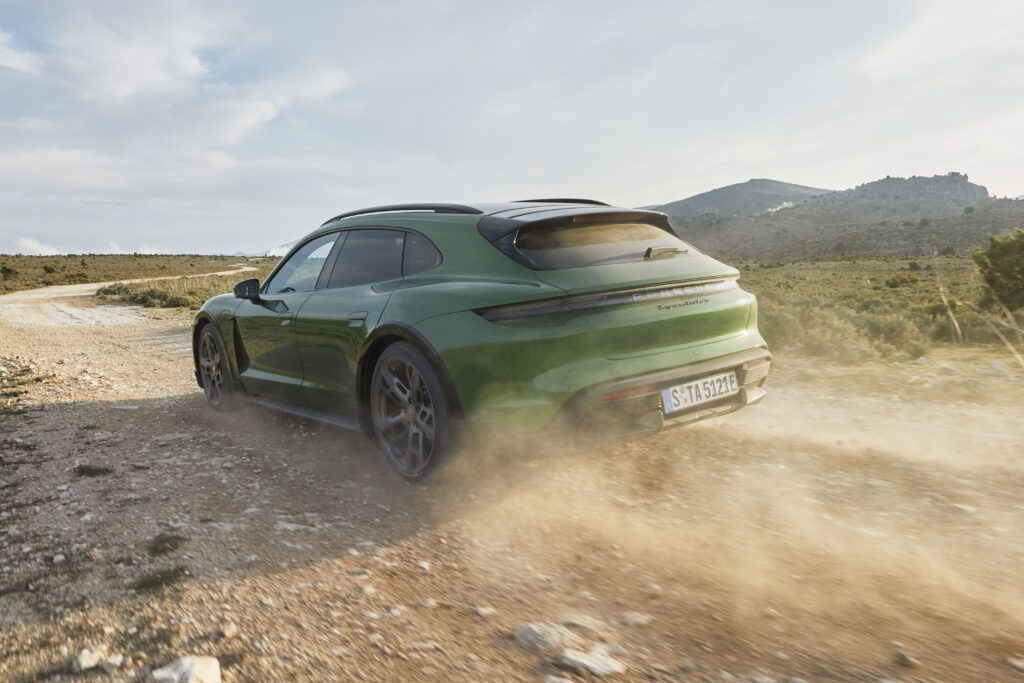 Finance for any type of Power
If you are looking at purchasing your next vehicle, be it electric, diesel or petrol, our expert team have over 18 years' experience in sourcing tailored car finance products, including these models mentioned above. Whatever type of car you're looking for, you can get in touch with us either by calling 0800 012 6666 or clicking here.
With over 1,900 Trustpilot reviews at a 5 star rating and four-time consecutive award winners of the Best Specialist Car Finance Provider award from 2020 through to 2023, you too can find out why thousands of people trust us time and time again to find a smarter, tailored funding solution when looking for your next dream car.
Make sure you follow us on Instagram, LinkedIn and Facebook to keep up to date with what's happening in the market and to see some stunning photos and videos of the amazing cars we fund.

Ready to know more?
Let Us Put You in the Driving Seat
Whether you're looking to arrange the finance on your next car, refinance an existing agreement or release equity from your current vehicle, your dedicated Account Manager will find a funding solution that's perfectly tailored to your needs.