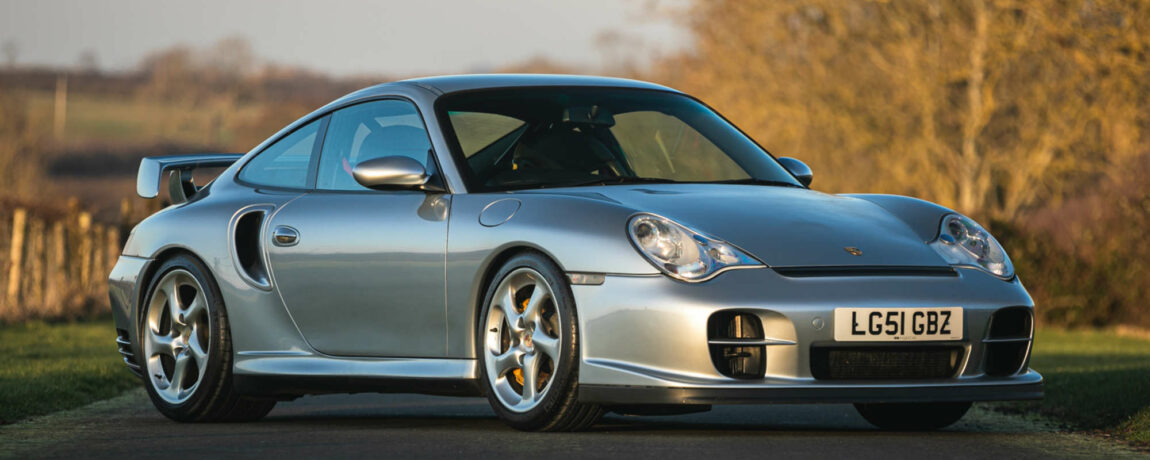 Interesting Info
8 Feb 2023
Silverstone Auctions Race Retro – Porsche 911 GT2 Clubsport
The start of a new year brings the chance to look forward to a whole new calendar of car events for 2023. Our partnership with Silverstone Auctions as their official finance partner means that we have a whole year of auction sales to get excited about and the incredible vehicles that will be going under the hammer.
The first of their upcoming sales is the Race Retro Classic and Competition Car sale on 25th February at Stoneleigh Park in Warwickshire, and quite a few of the consignments have already caught our eye as some very special cars. In the lead up to the sale, we will be looking at some of the cars that we can't wait to see at the sale and that we are highlighting for our existing and potential customers should you wish to arrange auction car finance for in the run up to the sale.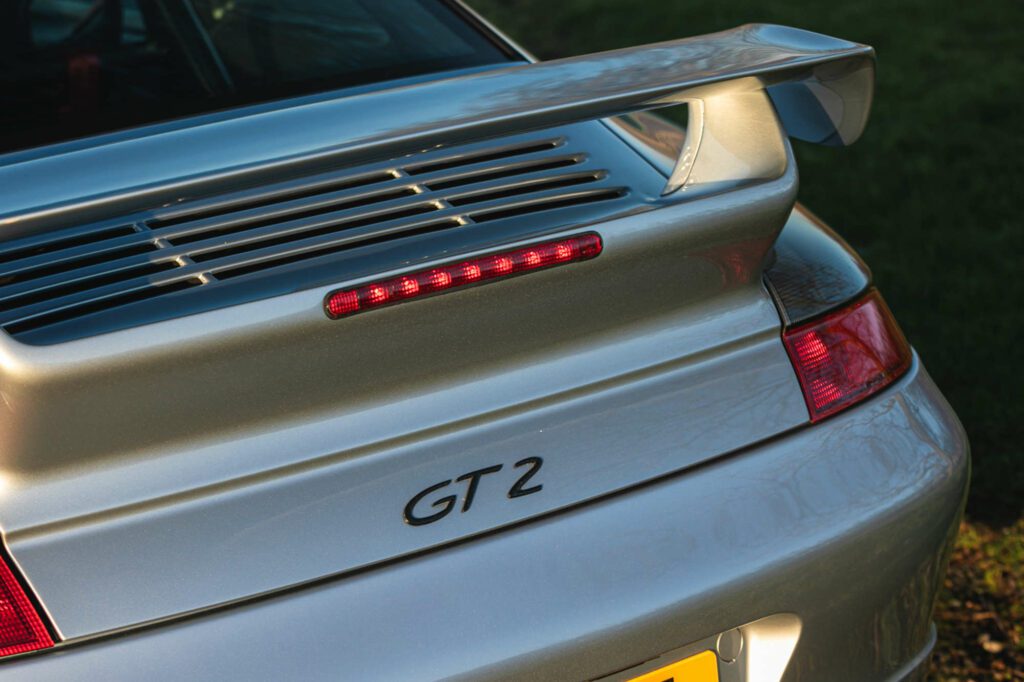 2001 Porsche 911 GT2 (996) Clubsport
The 996 era of Porsche 911 is often remembered solely for the introduction of the Porsche enthusiast hated 'fried egg' headlights. But whilst it may have been a design faux pas that was quickly rectified with the 997 generation, the 996 era wasn't all bad, it gave birth to one of the craziest cars to come out of Stuttgart, the GT2.
The 996 GT2 was the power-hungry pinnacle of the 911 range, with a twin-turbocharged 3.6 litre flat-six engine producing 463bhp and 620Nm or torque as well as being rear wheel drive only. Offering 10% ore power than the already impressive Turbo, it did without driving aids such as traction control, but to keep the power somewhat in check was also the first car to come with ceramic composite brakes as standard.
The suspension was stiffer and 20mm lower, a larger fuel tank had been included, monobloc aluminium wheels replaced the Turbo versions, a race derived gearbox had been fitted and the bodywork had been modified to cope with the car speed. A more aggressive front reduced lift at high speeds, whilst wider wings and a large, fixed rear spoiler, complete with additional air intakes to feed the engine, completed the exterior overhaul.
Overall, the car was 90kg lighter than the Turbo and combined with the stiffer suspension offered fantastic handling. Performance was impressive thanks to the lighter weight and increase in power with the 0-62mph sprint finished in just 4.1 seconds and the top speed being 196 mph. With the Clubsport package, it also appealed to budding racing drivers with fire retardant Recaro bucket seats, six-point race harnesses, a roll cage, fire extinguisher and engine cut-off switch.
The Lot
This particular example is one of just 17 UK-supplied C16 Clubsport cars, representing one of the rarest 911 models of all of any era. Just over 1,200 were produced worldwide and only 70 of those were right hand drive models. Having covered just 58k miles from new, the car comes complete with a full comprehensive service history, all by Porsche main dealer or Porsche specialists as you would expect. Amongst the sympathetic interior additions, such as air conditioning, is the official Porsche Classic Communication Management (PCCM) to include satellite navigation and smartphone connectivity.
With a guide price of £90k-£110k this Lot is a rare opportunity to purchase a genuinely revered and sought after performance version of the Porsche 911, still hailed for its capability and impressive statistics. It is a remnant of an era when the ability to stay in a straight line or even on the road was down to the driver and his capability, rather than the control of the computer aids. Even the gearbox is a manual, not many performance cars these days can offer the same driving thrills anymore.
See more details here: 2001 Porsche 911 (996) GT2 Clubsport
Oracle Auction Car Finance
At Oracle Finance we specialise in finding funding for cars that are to be bought at auction, that is why we are the official finance partner of Silverstone Auctions. We also love a Porsche, so much so that we are also the official finance partner of Porsche Club GB. Not only that, but we also sourced finance for more Porsche 911's than any other model of car last year, over 220 were funded in 2022 alone. In fact we sourced funding for more Porsche's last year than ever before, it was our most popular sports car brand.
Our expert Account Managers use our panel of specialist lenders to help you to find the perfect package, bespoke to you and your circumstances. We could help to get you approved at the top end of your budget up to 90 days before an auction with an agreement in principle, so that when that hammer drops, your funding is in place, and you are ready to purchase the car of your dreams. Our team are always on hand should you have any questions about arranging car auction finance and your dedicated Account Manager is ready to take your call today. With the Silverstone Auction just weeks away, why not speak to us now and get your funding in place before you miss being able to place that winning final bid.
Read more about our Auction Car Finance here: Auction Car Finance
Why Choose Oracle?
With over 1,500 Trustpilot reviews and an average rating of 5.0 out of 5.0, and three-time consecutive award winners of the Best Specialist Car Finance Provider award from 2020 through to 2022, you too can find out why thousands of people trust us time and time again to find a smarter, tailored funding solution when looking for your next dream car.
Voted Best Specialist Car Finance Provider three years in a row at the Car Finance Awards 2020, 2021 and 2022 having funded over £1.7 billion of vehicles and counting.
Make sure you follow us on Instagram, LinkedIn and Facebook to keep up to date with what's happening in the market and to see some stunning photos and videos of the amazing cars we fund.

Ready to know more?
Let Us Put You in the Driving Seat
Whether you're looking to arrange the finance on your next car, refinance an existing agreement or release equity from your current vehicle, your dedicated Account Manager will find a funding solution that's perfectly tailored to your needs.