The Great Oracle Bake Off
As part of our ongoing fundraising for Martin House Children's Hospice and it being a certain spooky time of year, as well as our love for baked goods of course, last week we held our very own Great Oracle Halloween Bake Off. Up for grabs, the chance to be crowned the Oracle Star baker and take this years' illustrious title of Great Oracle Bake Off Champion 2022 and collect the Star Baker apron and wooden spoon.
With entries from our very own amateur bakers being entered anonymously first thing in the morning, the chance to be your very own Pru Leith or Paul Hollywood came at a cost of £2 per slice and those feeling generous could sample as many of the bakes on offer as they like in order to pass proper judgement. With Pumpkin Spiced Cheesecake, Chilling Chocolate Jaffa Cake, Spider's Nest Cake, Fudgenstein, Rosemary and Sea Salt Foc-ahhh-ahhh-ahhh-ccia as well as many more on offer, the competition was intense and the pressure of the tent (kitchen) was obvious.
Following plenty of enthusiastic sampling and an in-house voting exercise, the results and award giving presentation followed in the sales office to see who would be given the prestigious Hollywood (Peter) handshake. In the end the winning entry was awarded to our Learning and Development Business Partner, Jen, who romped to victory with her delicious Caramelised Onion and Mature Cheddar Quiche. A worthy victory backed up by the fact that there was none left by the end of the day.
Preparations and recipe searching no doubt has already begun, as the runners up plan to prepare to take on Jen for next years' illustrious crown.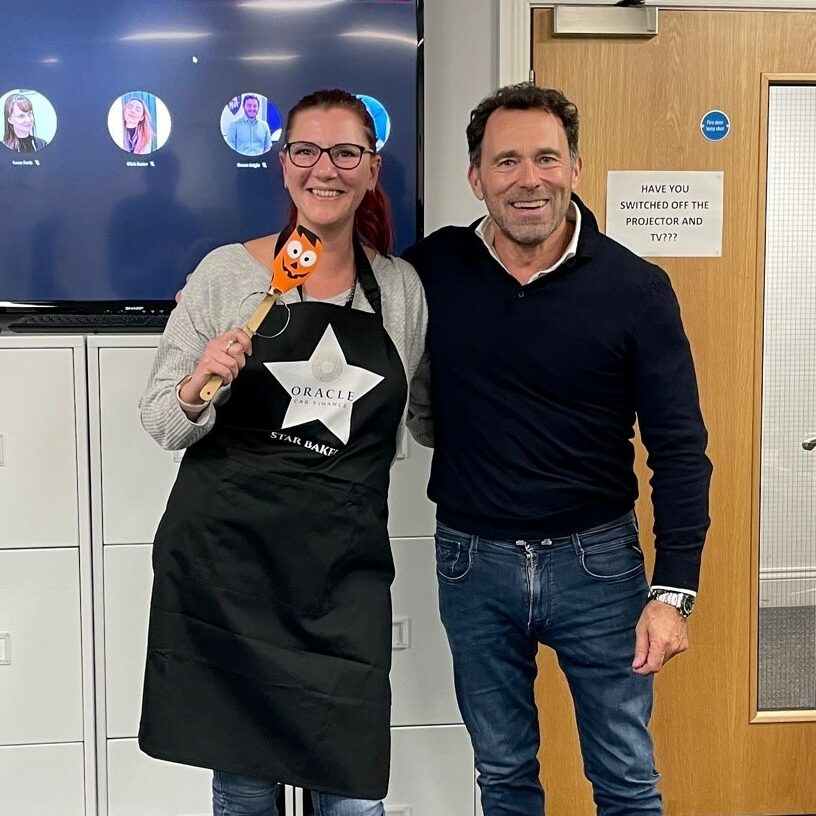 Ready to know more?
Let Us Put You in the Driving Seat
Whether you're looking to arrange the finance on your next car, refinance an existing agreement or release equity from your current vehicle, your dedicated Account Manager will find a funding solution that's perfectly tailored to your needs.