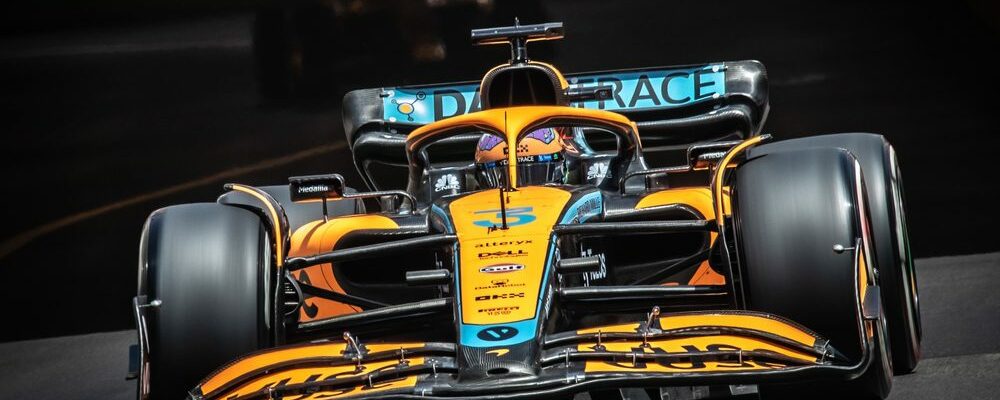 A race to remember!
Its that time of the year again when budding Formula 1 fans race on over to the Silverstone circuit for the biggest and fastest national car race, the British Grand Prix. This season so far has seen a rather unpredictable, yet thoroughly exciting series of racing with Ferrari in the top 5 of the team leader board, giving rivals Red Bull Racing and Mercedes further challenges to contend with.
After a record-breaking attendance in 2021, the Formula 1 Lenovo British Grand Prix is set to be another unrivalled car racing festival and has already sold out across the weekend. So, ahead of this thrilling British race this weekend, we're highlighting some of the teams' favourite cars for our own fantasy 5 position grid line up.
Honda NSX – Second Generation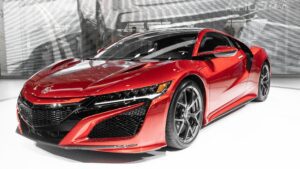 Since Red Bull racing saw victory with Max Verstappen taking the World Championship title with a Honda engine in 2021, in P1 of our lead table is the Honda NSX.
Preserving the core characteristics of the original NSX, the new Honda NSX blended the timeless sports car attributes with next-generation technologies to create a new sports experience (NSX).
One of its technological innovations for our top Honda sports car is the Sport Hybrid Super Handling All-Wheel-Drive (Sport Hybrid SH-AWD). Honda has utilized hybrid electric motors to improve its dynamic performance in acceleration, braking, and cornering.
The power for the new Honda NSX supercar is generated by a mid-mounted 3.5 litre twin-turbocharged V6 engine that is paired with a nine-speed dual-clutch transmission. A Direct Drive Motor supplements the engine with instantaneous torque response. These elements constitute the rear power unit. Increasing the immediate responses is the front Twin Motor Unit that comprises two electric motors. The NSX hybrid powertrain can generate 573 horsepower and 476 lb-ft of torque.
Ferrari 296 GTS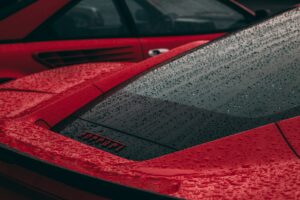 In P2, we have the Ferrari 296 GTS, the evolution of Ferrari's mid-rear-engined two-seater Berlinetta spider concept. It's powered by the new 120° V6 engine coupled with a plug-in (PHEV) electric motor that debuted on the 296 GTB, which unleashes a massive 830 cv in total. The car thus redefines the whole concept of fun behind the wheel, guaranteeing pure emotions not just when it is being pushed to its limits, but also in day-to-day driving situations.
McLaren Artura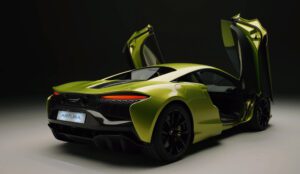 In P3, we have the McLaren Artura, described as the 'next-generation hybrid supercar. A distillation of everything we've ever learned' by the McLaren Group Executive Chairman, Paul Walsh.
The innovative cockpit design brings powertrain and handling control switches within fingertip reach. Keeping your hands on the wheel, and eyes on the road. Electro-hydraulic steering provides optimum feedback. The E-Motor's instant torque enables throttle response that's twice as fast as their pure petrol cars – seamlessly transitioning to the V6 engine to deliver a torrent of power from standstill. Infotainment and connectivity deepen your engagement too – including new HD touchscreens, Apple CarPlay® and Android Auto™ capability.
Mercedes AMG GT S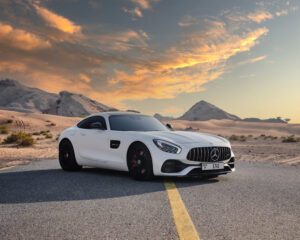 In P4 is this modern supercar, the AMG GT S, and nowhere is this modernity more evident than in its engine design. Powering the car is a twin-turbocharged 4.0L V8 engine producing 503 hp.
The Mercedes-AMG GT has been through quite a transformation since its debut in 2016. Initially revealed as an R8-rivalling junior supercar, with more than a bit of the previous SLS's charisma, it's since made headlines by breaking Nürburgring lap times.
The simplified AMG GT range kicked off in the UK at around £105,000*, or around £10k more than its initial launch price. Over time, the basic car has picked up a more potent version of its V8 powertrain essentially replacing the previous GT S, and that goes some way to explain this price rise. Standard equipment has been given a bump, but it's the staggered 19/20-inch wheel set, uprated brakes and electronically controlled limited slip differential that are the important upgrades.
*Prices may vary and is indicative only
Alpine – Renault Sport RS.01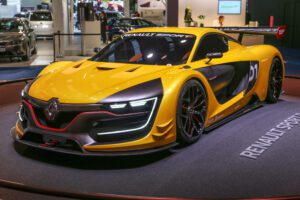 Finally, in P5, the Renault Sport RS.01, a one-make racing car which is packed full of excitement in its performance behind the wheel. the R.S. 01 featured a Dallara-developed carbon fibre chassis and the 3.8-litre twin-turbo V6 from a Nissan GT-R, but the engine was produced a stonking 550bhp at 6,800rpm and 465lb ft of torque at 5,000rpm.
The whole car tipped the scales at just over 1,100kg too, and that massive rear wing helped to develop 1.7 tonnes of downforce at its 186mph top speed. Crikey! Sadly, the one-make race series that it was built for folded after just two seasons.
So, there's our line up! It would be very interesting to see these top 5 cars race against each other around the Silverstone track! If you had the chance, which car would you choose to get behind the wheel of in this race?
Oracle Finance
Oracle Finance are the UK's No.1 Funder for Prestige, Sports & Classic Cars having funded over £1.5 billion. We specialise in funding prestige and high value vehicles. Our SAF qualified team of experts can fund vehicles from £25,000 through to multi-million pound classics and supercars and can help you fund a new or preowned vehicle from any UK motor dealer or private seller.
Our team of dedicated Account Managers are on hand to discuss these options alongside our range of finance products. To speak to an expert and get your free finance quote, call us on 0800 012 6666 or complete our short online form.
Contact our team of experts to discuss your options or get a free no-obligation quote.
Voted Best Specialist Car Finance Provider three years in a row at the Car Finance Awards 2020, 2021 and 2022.
Make sure you follow us on Instagram, LinkedIn and Facebook to keep up to date with what's happening in the market and to see some stunning photos and videos of the amazing cars we fund.

Ready to know more?
Let Us Put You in the Driving Seat
Whether you're looking to arrange the finance on your next car, refinance an existing agreement or release equity from your current vehicle, your dedicated Account Manager will find a funding solution that's perfectly tailored to your needs.