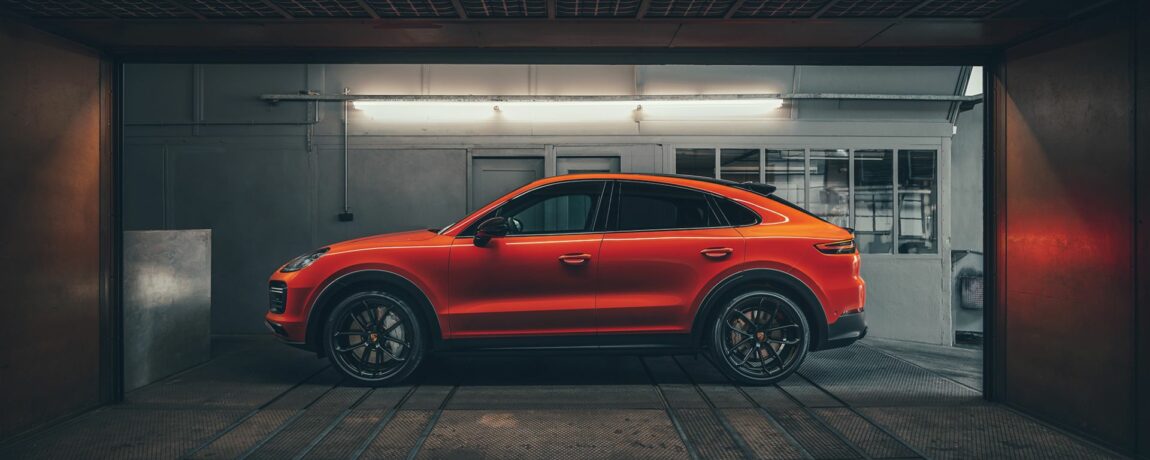 Interesting Info
14 Sep 2023
Top 10 Slowest Depreciating Cars of 2023
The car market can be a difficult one to predict. Whether you are buying a brand new or a used car, most of us are concerned about the future value of that vehicle so that when it comes time to change it, you are getting the most value in return as possible. This is known as their residual value. The most common way to show the residual value of a vehicle is the percentage of its value it will retain after 3 years and 36,000 miles, the average ownership and mileage of a new car purchase.
As the past few years have shown, world events can also be a factor meaning that cars that were once not holding on to value so well could see their prices stay more stable, or in some cases even rise, as demand outdoes supply and they become more sought after. Many used cars are still seeing that benefit 3 years after lockdown affected the new and used car market considerably.
So now that things have returned to a bit more normality, despite the cost of living crisis and most car makers being able to bring down those waiting times for a new car, which prestige vehicles continue to be shrewd new car buys when it comes to residual values. The 10 slowest depreciating cars of 2023 according to WhatCar Magazine are as follows:
Volkswagen Multivan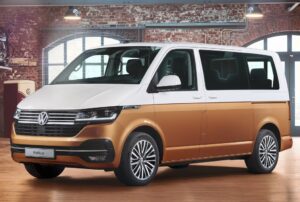 Despite featuring the two tone paintwork as a nod to the original VW Campervan and the new ID Buzz, the Multivan is essentially the passenger version of Volkswagen's popular Combi commercial vehicle. If you need enough space for multiple passengers and their luggage, as well as the option of a Hybrid drivetrain for up to 30 miles of electric only motoring, passenger versions of commercial vehicles just like this one make a lot of sense. Despite an initial list price that seems expensive at just under £51,000, the Multivan sits at number 10 thanks to being able to retain 62.1% of its value after that average 3 year and 36k mile threshold. Helped by the popularity of being a hybrid in today's eco-conscious world, the Multivan has a resale value of £31,650 when it comes to trade in time.
Rolls Royce Cullinan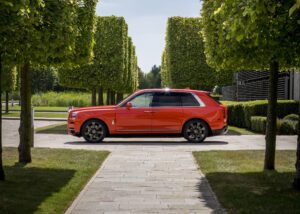 You would imagine that spending more money on a car than the average value of a house would mean that the value is set to fall quicker than you can count on something like a Rolls Royce Cullinan. Most Cullinan buyers may not be too concerned about residual values and depreciation, however smaller production numbers and exclusivity ensure that they may be surprised to find their car in this top 10 countdown. For the ultimate in luxury SUV's, you would struggle to find something more opulent or display more grandeur than the Cullinan. Despite the amount of money lost after 3 years and 36k miles being enough to purchase some exceptional cars, the fact that 63.7% of its value has been retained is an impressive feat. With a list price of just over £300,000 for the stately Rolls Royce, the resale value is just a shade under the £200k mark at £193,200.
Porsche 911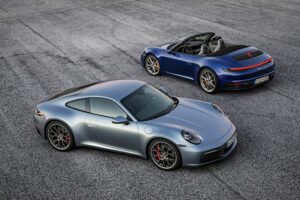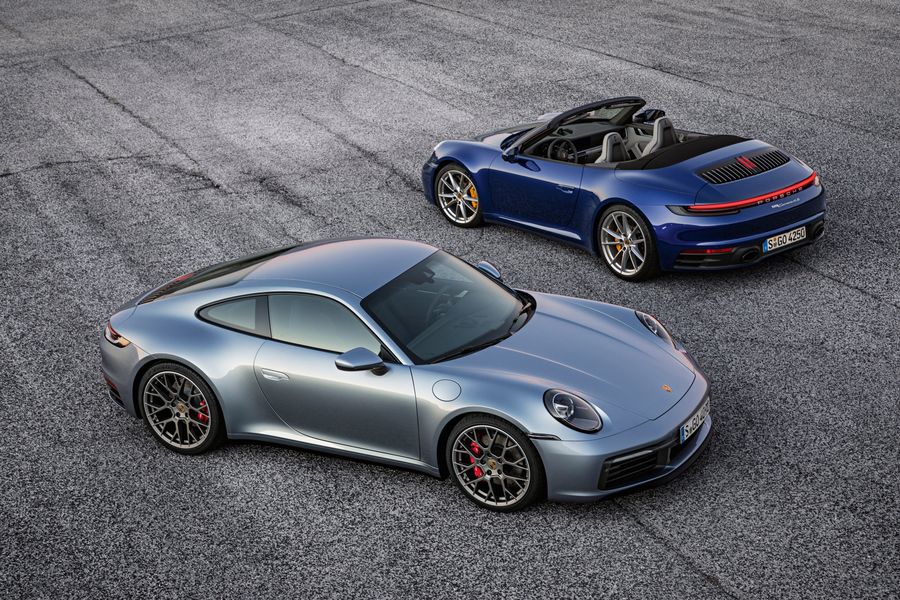 Porsche models are well known for their impressive residual values, and the 911 is always one of the best performing year after year. Its ability to be used every day and capability as an all-rounder, as well as its sports car abilities when needed, ensure that it is as popular today as it has always been. The latest iteration, the 992, has the flexibility across the whole range to ensure that the 911 offers something for everyone and for (almost) every budget in the prestige car market.  The featured model in this list is the base Carrera but the Cabriolet version, retaining 64.2% of its value over the 3 years/36k miles guide. With a list price of £109,275 that means that it has a resale value of just over £70,000, a feat that not many everyday sports cars can match.
Volkswagen California
With the residual value of its sibling, the Multivan, being so strong, it makes sense that the California is also amongst the cars with the best residual values for 2023. The Campervan has always been a popular choice for motorists and especially when they come with a VW bade on the front. Perfect for staycations, driving tours or for extended trips abroad, the California is the perfect blend of dependable motoring with the convenience of converting into your very own bed for the night. The featured model in this list is the 2.0 TDI Beach Camper, perfect for economical driving and long distance motoring to haul your hotel room along with you. With a list price of £62,562 and a resale value of jus over £40,000, this popular method of getting about retains 64.3% of its value after 3 years and 36k miles.
Mercedes Benz G Class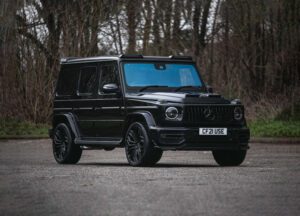 Values of the Mercedes Benz G Class, both new and used, have seen a dramatic rise over the past few years. Yet despite now costing more than they used to, the residual values seem to be following suit too. The blend of retro styling and go-anywhere capabilities with sumptuous luxury and interior refinement mean that the G Class sits in a class of its own when it comes to prestige SUV's. The 3.0-litre straight six diesel G400d remains as popular as the fire breathing 4.0-litre bi-turbo V8 G63 AMG and it is the former that is included in this feature in G400d AMG Line Premium Plus trim. Despite the list price of £131,335, the 'G-Wagon' manages to retain 65.3% of its value over 3 years and 36k miles, meaning a resale value of just over £85,000 when it is due to be exchanged.
Land Rover Defender 110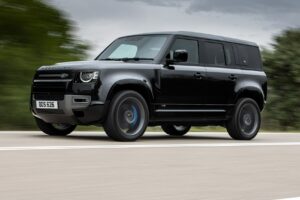 When the 'new' version of the Defender was launched, many people's first thoughts were that it had become too soft, too polished and too expensive.  The interior luxury, advanced technology and softened styling may be worlds away from the original Land Rover Defender, however its ability to tackle any weather conditions, an terrain and look just as cool in a town as it does plastered in mud in a field remains in abundance. Land Rover themselves are probably taken back by the popularity of the latest 90 and 110 models, and their ability to hold on to their value no matter which version you choose. For this comparison the 3.0-litre straight-six diesel engine D250 XS Edition has been featured, retaining an impressive 66.1% of its £66,280 list price to give a resale value of £43,825 after 3 years and 36k miles.
Porsche Macan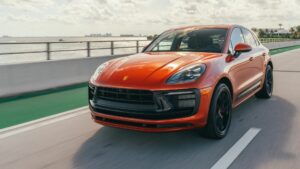 The Porsche Macan has always been a good buy when it comes to retaining its value year after year, and that still stands true today. The small SUV in Porsche's line-up is famed for its almost sports car handling that defies its higher driving position, yet remains practical, comfortable and useable on a daily basis. The refinement and quality of the Macan means it is always a popular choice and the badge on the front ensures that it keeps in line with Porsche's ability to retain their value better than most of their competitors. The featured model in this comparison is the 2.0-litre petrol Macan T with a list price just over £60,000 and a retained value after 3 years/36k miles of 68.2% meaning your resale value is a healthy £38,225.
Land Rover Discovery Sport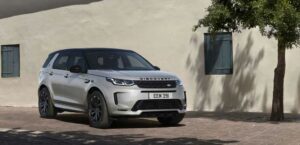 The smallest of the Land Rover products, the Freelander/Discovery Sport has always been a popular sights on British roads. Since the car evolved to bear the Discovery Sport name this seems to have only elevated it n terms of prestige and perceived capability as part of the Discovery brand. It may not have the off-road capability of the Defender or the practicality of the full-sized Discovery, but the Discovery Sport is nonetheless a fantastic way into the brand and a great mix of on road performance with all weather capabilities. The popularity of the model is reflected in the cars ability to retain 69.2% of its value after three years and 36 thousand miles, the best performing of all the Land Rover models.
Porsche Cayenne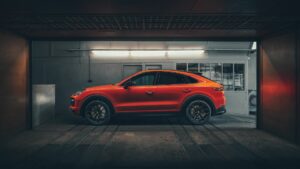 The Porsche Cayenne was one of the first of the new wave of large luxury SUV's and remains to this day one of the best. The larger sibling to the Macan, the Cayenne features even more luxury and refinement and despite its larger size still manages to be one of the best handling SUV's around. The addition of the Coupe bodystyle to the line-up adds to those sporting credentials and the desirability of the model, hence why the Coupe narrowly beats the standard Cayenne shape in terms of depreciation. The featured model here is the sought after Platinum Edition in 'S' guise with even more standard kit and a 2.9-litre V6 producing over 430bhp. With a list price of £84,500, the Cayenne Coupe S retains 69.2% of its value over 3 years and 36k miles, with a resale value of £58,475.
Lamborghini Urus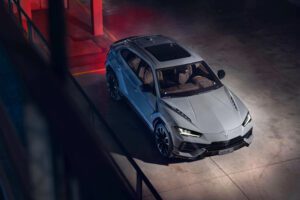 The number of SUV's on the list shows the demand for the larger more practical car style these days, with more SUV's being sold than ever before. One of the sales success stories of recent years in the SUV market has been the introduction of the Lamborghini Urus. In just a few short years the Urus has become their biggest selling model of all time, and in record time too. The first in the line of so called Super SUV's, the Urus takes the very essence of what makes a Lamborghini and packages it up in their most practical and luxurious offering yet. With a 4.0-litre V8 engine producing over 650bhp, the Urus is quicker than a lot of supercars, and redefined the way an SUV can handle. With such popularity and desirability the Urus is the slowest depreciating car in 2023 and the only one to retain over 70% of its original value. Despite the list price of £185,511 dropping by almost £50k to £135,800 after 3 years and 36k miles, the Urus still retains 73.2% of its value.
Oracle Car Finance
At Oracle Finance we have your new car funding sorted, no matter which kind it is or what age it may be. Our expert Account Managers use our panel of specialist lenders to help you to find the perfect package, bespoke to you and your circumstances. Our team are always on hand should you have any questions about arranging car finance and your dedicated Account Manager is ready to take your call today. Not only that, but our knowledge of the car market means we can offer advice regarding residual values or offer you a free valuation on your current car.
With over 1,850 Trustpilot reviews and a overall rating of 5 out of 5, and as four-time consecutive award winners of the Best Specialist Car Finance Provider award from 2020 through to 2023, you too can find out why thousands of people trust us time and time again to find a smarter, tailored funding solution when looking for your next dream car.
Make sure you follow us on Instagram, LinkedIn and Facebook to keep up to date with what's happening in the market and to see some stunning photos and videos of the amazing cars we fund.

Ready to know more?
Let Us Put You in the Driving Seat
Whether you're looking to arrange the finance on your next car, refinance an existing agreement or release equity from your current vehicle, your dedicated Account Manager will find a funding solution that's perfectly tailored to your needs.