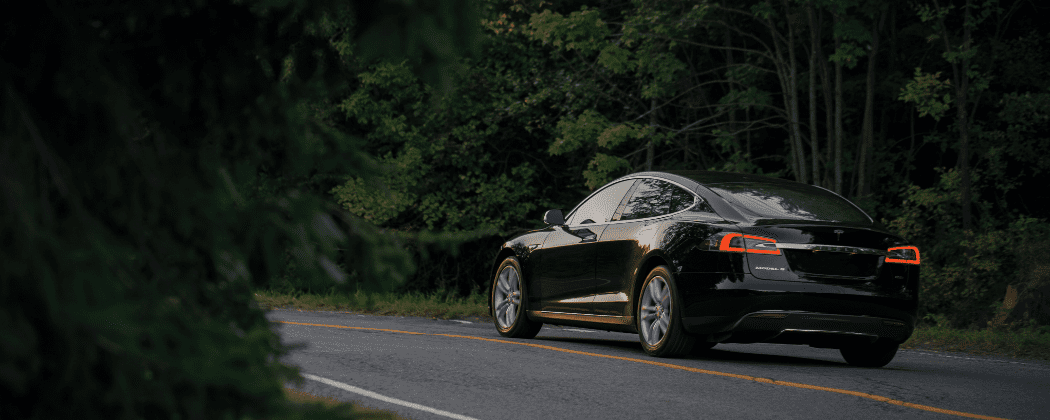 What Are The Financial & Performance Benefits With Electric Vehicles?
As the government aim to make the UK carbon neutral by 2050 in a bid to combat climate change, with a ban on sales for any new petrol and diesel cars by 2030, electric vehicles are now known for being the future of motoring.
There are currently more than 40 electric cars or plug-in hybrid vehicle models available to choose from and a growing number in development. Therefore, there almost certainly is an electric or hybrid vehicle option to suit any budget and need. In this article, we cover some of the financial and performance benefits that come with owning and running an electric car.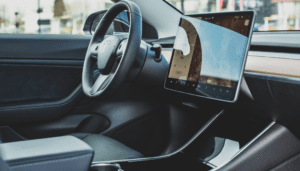 Five reasons why fully electric vehicles are better than diesel or petrol vehicles…
More efficient – Electric cars are far more energy efficient (85-90% efficient) than internal combustion engine cars (17-21%), which means that they use less energy to get you from A to B.
Quieter – As they have no engine and are run on a battery, most electric vehicles have produce almost no noise, so you could drive through the countryside and still hear the birds tweeting without the windows down. There were some safety concerns with this and therefore a synthetic noise has been added, as specified by the Government and EU regulations for when a vehicle is reversing or at a speed below 12mph. Some vehicles also come equipped with an optional sound feature. For example, Porsche has introduced the 'Electric Sport Sound System' to make the vehicle sound even more powerful both inside and outside of the car.
Much cheaper to operate – electric cars not only have fewer components to maintain, they also tend to last longer. In addition to this, electric vehicles cost around £3-£5 per 100 miles– compared to £13 – £16 for combustion engines.
Improved air quality – They significantly improve air quality by producing much lower carbon dioxide emissions. Less energy used means less produced, which in turn means less CO2 emissions produced by non-renewable energy sources and the wider energy supply chain.
Performance – They perform much better than traditional petrol or diesel cars.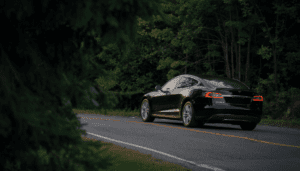 What are electric vehicles like to drive and what is their performance like?
Electric vehicles offer a more relaxed driving experience; there is no combustion engine noise, no gear changing, no fear of stalling at the traffic lights or hill starts and are cheaper to maintain as there are no moving engine parts! But this does not mean that electric cars are boring.
Acceleration is faster than a petrol or diesel car, so performance is enhanced. They also offer all the modern technology you'd expect, such as built in satnavs and smart communications, as well as super comfort styling and one pedal driving.
In general racing terminology "quick" means how long it takes to get from point A to point B, while "fast" means the top speed a vehicle reaches. In drag racing, for example, the "faster" vehicle hits the higher speed over the course of the race, but the quicker vehicle gets to the finish line first.
Imagine this…You're at the red light and the person next to you revs their engine. You laugh to yourself, because they clearly didn't notice you're driving a Tesla Model S, for example, and/or isn't aware of the capabilities of an electric vehicle. In fact, the Tesla Model S not only has a top speed of 200 mph, but it can also do 0 – 60 mph in just 1.99 seconds. So, the light turns green, you put the pedal the floor and leave them in the dust.
The point of the story is to say that if you want to go from zero to 60 mph (zero to 96.5 kph) as fast as possible, an electric car is the way to go. Surprised?
However, gas-powered cars can still have faster top speeds. Electric vehicles generate much more torque than gas vehicles, which is important because torque is what drives the vehicle forward. Furthermore, an electric car's motor eliminates the need for a traditional transmission in many modern designs. The power goes straight to the wheels for instant acceleration, making EVs quicker on the start.
Electric cars are capable of being quicker than gas-powered cars, but EVs aren't yet capable of going faster. Our little zero to 60 scenario is a good example. Gasoline cars do have a performance advantage when those top speeds are being sustained for longer periods of time.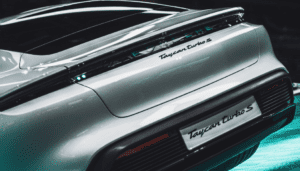 What are the financial benefits of fully electric cars?
Electric vehicles provide a range of benefits for individuals and companies when compared to combustion engine vehicles, coupled with a wide range of funding options to suit specific requirements.
Lower 'fuel' cost– EVs cost around £3-£5 per 100 miles compared to £13 – £16 for combustion engines.
No congestion charges– EVs are exempt from London's congestion charge and ULEZ charge. Saving £27.50 per day. There are now further cities that have followed suit to reduce the emissions within busy and built-up areas.
Less maintenance costs– Less moving parts and no need for oil changes, therefore a much lower bill when your 'service' comes around.
No road tax – Electric vehicles are exempt from Road Tax.
If you're a business owner, you may find additional financial benefits available to you to include:
2% Benefit in Kind (BiK) – The average petrol or diesel vehicle has a BiK rate of 20 – 37%, but electric cars are currently held at just 2% for the tax years up to 2024 – 2025.
100% First Year Allowance – First Year Allowance is claimable for up to 100% of the cost of qualifying low emission and electric cars. By choosing an electric car, your business could claim a 100% year one deduction for the cost of the vehicle. The First Year Allowance is applicable to new vehicles and cars considered new despite previously being used, such as vehicles registered as a sales or service demonstrator by the manufacturer. In the March 2020 UK Budget, the Government announced that 100% FYA for businesses purchasing low emission cars will be extended until 31 March 2025.
No car fuel benefit charge – As electricity is not classed as a road fuel, the car fuel benefit charge does not apply to electric charging. If an employee uses a company car, no Benefit in Kind occurs when charging their vehicle at the workplace. The advisory fuel rate for fully electric vehicles has been confirmed by HMRC as 4 pence per mile.
Reduced National Insurance contributions – Class 1A NICs based on the vehicle's P11D value and relevant BiK rate are applicable as determined by the official carbon emissions and fuel type.

Salary Sacrifice schemes – Salary Sacrifice enables employees to sacrifice some of their gross salary in order to receive the benefit of driving a fully electric company car. As the sacrifice is executed before tax and National Insurance contributions are applied, employees effectively save costs in the acquisition of their new car in a similar way that other savings such as childcare, gym membership or cycle-to-work schemes operate.

From a company's perspective, this scheme provides an opportunity for organisations to offer employees a new car at a lower cost than they could achieve in the retail market in a tax efficient way. The company may also benefit from reduced National Insurance contribution payments from the scheme. Salary Sacrifice is either offered by the employer or the leasing provider.
Talk to the Experts Today
Our team of dedicated Account Managers are on hand to discuss these options alongside our range of finance products. To speak to an expert and get your free finance quote, call us on 0800 012 6666 or complete our short online form.
Oracle Finance are the UK's No.1 Funder For Prestige, Sports & Classic Cars. We specialise in funding prestige and high value vehicles. Our SAF qualified team of experts can fund vehicles from £25,000 through to multi-million pound classics and supercars and can help you fund a new or preowned vehicle from any UK motor dealer or private seller.
Contact our team of experts to discuss your options or get a free no-obligation quote.
Voted Best Specialist Car Finance Provider three years in a row at the Car Finance Awards 2020, 2021 and 2022 having funded over £1.5 billion.
Make sure you follow us on Instagram, LinkedIn and Facebook to keep up to date with what's happening in the market and to see some stunning photos and videos of the amazing cars we fund.

Ready to know more?
Let Us Put You in the Driving Seat
Whether you're looking to arrange the finance on your next car, refinance an existing agreement or release equity from your current vehicle, your dedicated Account Manager will find a funding solution that's perfectly tailored to your needs.