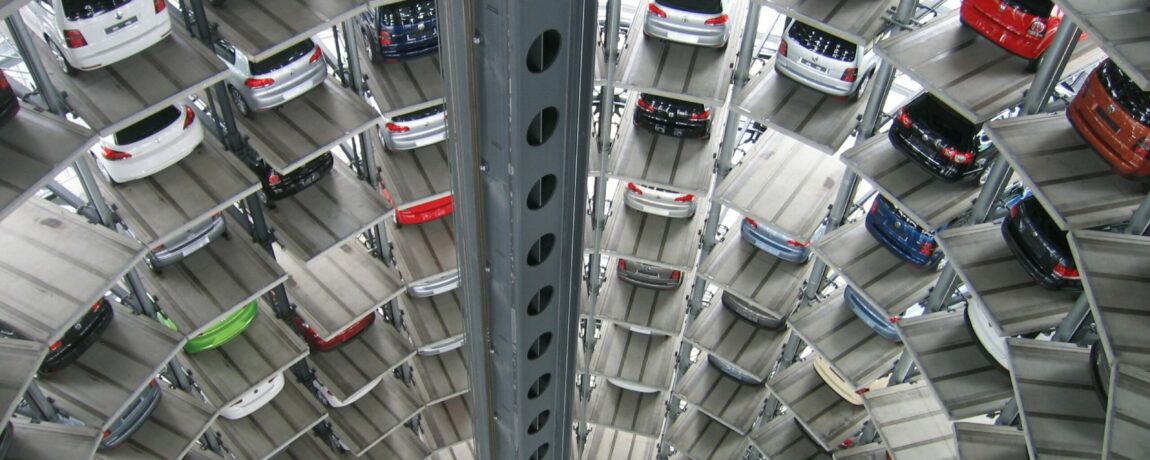 Interesting Info
19 Nov 2023
Why Now Is The Perfect Time To Buy
Many people think that the lead up to December is a quiet time in the motor industry, a time when people are winding down for Christmas and car sales are slow. But as a direct result of this belief, now is the perfect time to be purchasing that new or used car. The Christmas slowdown is mostly a myth, at this time of year the Oracle phones are as busy as ever and our customers are looking to take delivery of their new car as soon as they can, as well as have the perfect bragging rights for when the wider family get together for Christmas Day.
With the perceived quietness in the showrooms, cars are usually priced more competitively than at any other time to draw people in. Deals are there to be had, something that seemingly hasn't been the case for a while now, and salespersons are keen to sell you that car this side of Christmas. There may still be a waiting list on a lot of new car models, but most dealerships have plenty of nearly new cars in stock that are ready to drive away.
A Change In The Market
Not only that but the used car market at the moment has seen a return to its pre-pandemic way of life. For a few years now, the lack of supply combined with the demand for vehicles has meant that the used car market has been somewhat inflated with prices much higher than usual. The return to more usual production schedules has meant that the limited supply is no longer an issue and the artificially inflated prices have seen a dramatic fall to more realistic valuations. There are certainly some great pre-owned prices to be found if you do your research.
Adding to the falling used car prices are the fact that manufacturers such as Tesla have reduced the prices of their new cars, in some cases by many thousands of pounds, affecting not just the new cars but causing the used car prices of the same models to fall quite substantially for some models. But it isn't just restricted to manufacturer price cuts, discounts in the dealerships on brand new electric cars have also increased by over 300% in the last 12 months in an attempt to boosts sales, from an average of £1,100 last year to just under £4,400, with combustion engine cars seeing a 122% increase on discounts in the same time period (according to This Is Money).
How Can We Help?
With the rises in interest rates pushing dealer finance rates ever higher, at Oracle we are in the perfect position to assist you in the search for those competitive rates with your bespoke finance package. As we explained in our recent blog post 'Challenge Us To Beat The Dealership', our ability to use our extensive panel of lenders allows us to find the perfect package for you and your new car. Therefore, you're not constrained by the 'one size fits all' approach for car finance from a dealership or bank.
Our dedicated team of Account Managers are also not just here for you should you need to arrange finance for your car. Their expertise allows them to assist their customers in several ways you may not have thought of. From free settlement figures and HPI checks, free valuations on vehicles to future resale value predictions, a discussion on your existing credit rating and how you could improve it to ensure you are in the very best position for your upcoming car finance application, to giving you an honest and valued opinion on a car you are thinking of buying. Our position as a broker means we are always impartial and offer our services completely free of charge to our customers.
The experience and knowledge that we have from over 18 years in the business and sourcing over £1.7 billion of funding for our customers, means we know a thing or two about not just car finance, but the car industry as a whole. Our team are passionate petrol heads and look forward to getting their customers behind the wheel of their dream cars, almost as much as you enjoy driving it away yourself.
Car Finance Any Time Of Year
Whatever type of car you're looking for and whatever the time of year, you can get in touch with us either by calling 0800 012 6666 or clicking here.
With over 1,900 Trustpilot 5-star reviews and as four-time consecutive award winners of the 'Best Specialist Car Finance Provider' award from 2020 through to 2023, you too can find out why thousands of people trust us time and time again to find a smarter, tailored funding solution when looking for your next dream car.
Make sure you follow us on Instagram, LinkedIn and Facebook to keep up to date with what's happening in the market and to see some stunning photos and videos of the amazing cars we fund.

Ready to know more?
Let Us Put You in the Driving Seat
Whether you're looking to arrange the finance on your next car, refinance an existing agreement or release equity from your current vehicle, your dedicated Account Manager will find a funding solution that's perfectly tailored to your needs.