Wings For Life Clay Day 2023
Wednesday 5th July, Oracle Car Finance had the pleasure of being invited to the annual Wings For Life Charity Clay Day 2023. The exceptional charity, founded by two-time Motocross World Champion Heinz Kinigadner and Red Bull founder Dietrich Mateschitz, is a non-profit organisation focused on spinal cord injury research and the search for a cure.
When Kinigadner's son Hannes suffered a tragic accident leaving him paraplegic from the shoulders down, they soon discovered that research into spinal cord injuries was severely underfunded and as paralysis was not a widespread condition, the investment simply wasn't there. The pair knew something had to be done and since 2004 they have invited leading scientists from across the world to help their cause, using ground-breaking discoveries to aid their research.
Thanks to the dedication of everyone involved and the significant fund-raising efforts by the charity, there is substantial hope and evidence that they are beginning to make significant developments in curing such a debilitating injury. Every donation made goes 100% directly into spinal cord research with Red Bull themselves bearing the administrative costs of the foundation.
Over 299 research projects have been funded so far in 20 countries around the world, involving 679 experts in their respective fields. As part of their fund-raising efforts, they have events such as the World Run, the world's biggest running event, itself raising over €38milion, and the annual Wings for Life Charity Clay Day.
We were privileged to be invited to such a fantastic event which also attended by some of the biggest names in Formula 1, as well as being hosted by Christian and Geri Horner. In attendance were current Formula 1 drivers Alexander Albon, Yuki Tsunoda, Daniel Ricciardo, Nyck De Vries, Sergio Perez and current Formula 1 World Champion Max Verstappen, alongside former stars such as David Coulthard.
The day was a fantastic mix of healthy competitiveness and inspirational stories from the work that the charity undertakes, but more importantly a fantastic event to raise as much money as possible for such a worthwhile cause. A huge thank you to Christian and Geri Horner for hosting such a great event and huge privilege to be invited to take part amongst such welcoming and inspiring company.
Any of our customers and acquaintances who have not heard of the Wings for Life charity and seen the noble work that they continue to undertake, please take a look at their website here: Wings For Life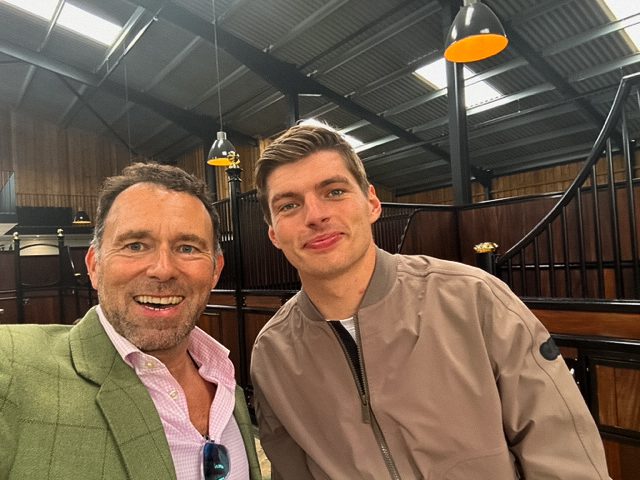 Ready to know more?
Let Us Put You in the Driving Seat
Whether you're looking to arrange the finance on your next car, refinance an existing agreement or release equity from your current vehicle, your dedicated Account Manager will find a funding solution that's perfectly tailored to your needs.