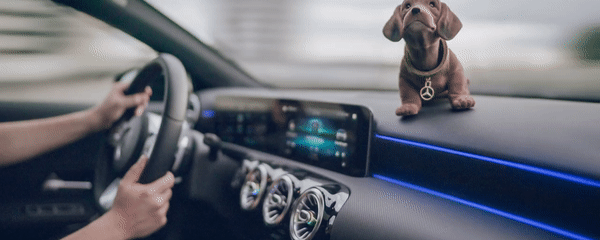 8 of the most unusual items sold by car brands
It's not just about driving; it's a complete lifestyle
Have you ever bought merchandise? Maybe you took a trip and came back with memorabilia or you have a stash of band t-shirts in your bottom drawer.  It's a revenue stream that an abundance of businesses rely on, but in the luxury car industry, it goes way further than caps and sweatshirts.
There'll always be a market for toy Audi R8's or Ferrari branded car seats – but we've dug a little deeper and found 8 of the most unusual lifestyle items on the market today.
With Christmas only a matter of months away, Porsche ice cube tray anyone?
The Scandi-style coffee press flaunts "minimalist" features and a laser-cut BMW i logo.
This is a Montblanc customisation exclusive to the German manufacturer and is of course in trademark BMW Blue.
The silicone tray leaves you with perfectly 911-shaped ice cubes, but according to Porsche, the tray also makes excellent chocolates.
Made from Saffiano leather and canvas, the snack bag offers room for snacks and polybags. Mercedes-Benz, by MiaCara could have you kitted out with everything from the dog bed to the collar and have even designed a range of puppy-wear for a man's best friend.
The two-toned exercise mat comes with a carrying strap and a "soft surface with integrated reinforcement". Matching activewear is also available.
Fitted with two ergonomic handles and a shaped seat with engraved Audi rings on the front, its a sledge you'd be proud to have in your boot.
Move over Churchill! You've got competition.
This kitsch addition to the parcel shelf is a sure showstopper. We can't decide whether that's because of the distinct look or the logo collar. The accessory retails for £28, but never mind the price – how can you say no to that face?
Made up of a combination of solid, hand-blown glass and brushed aluminium, the shisha creates "an exciting, ahead of its time look". We've seen the future, and it's full of Porsche Shisha 2.1.
Get in touch and tell us what unique items you've spotted!

Ready to know more?
Let Us Put You in the Driving Seat
Whether you're looking to arrange the finance on your next car, refinance an existing agreement or release equity from your current vehicle, your dedicated Account Manager will find a funding solution that's perfectly tailored to your needs.