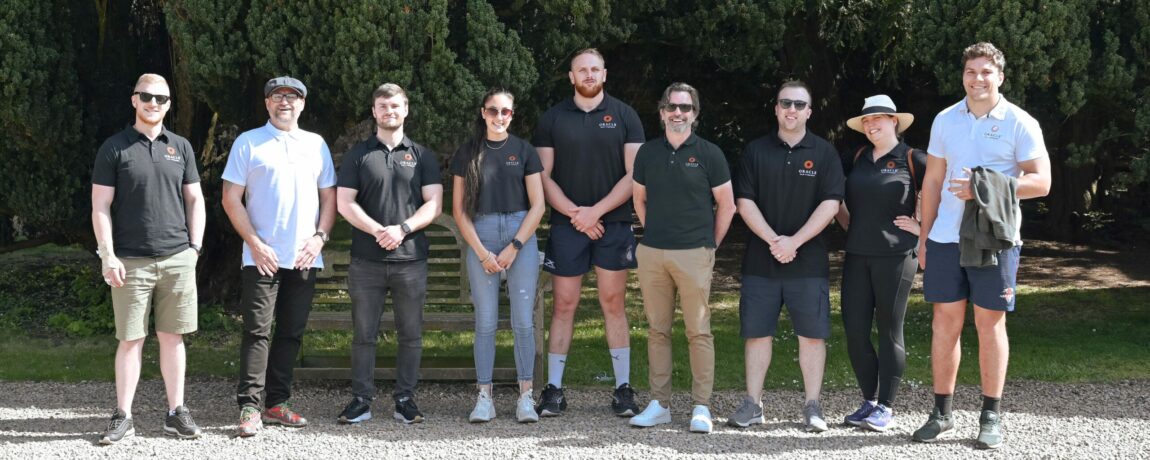 Let The Race Begin!
Each year Martin House Children's Hospice host many events to raise much needed funds for the invaluable work they do throughout the year, and one of the highlights of the year is the Dragon Boat Race. Held at Roundhay Park in Leeds on Sunday 25th June, the Dragon Boat Race is the perfect team building and family fun day to bring people together and raise as much money as possible at the same time.
Last year Oracle Finance partnered with this very special charity to help support children and young people with life-threatening conditions, and their families, and to look to help raise funds for their ambitious plans for the future. This year Team Oracle are taking part in the event and have high expectations to show our team spirit and rowing capabilities, but also our fundraising abilities to donate to such a good cause in the process.
We share their passion and vision that 'every child and young person should have access to palliative care when and where they need it'. Therefore, throughout the year, we're completing a number of challenges and activities to raise the all-important funds that go towards the incredible support that the whole team at Martin House Children's Hospice provide.
Training has been underway for Team Oracle and we will be continuing to update everyone on the progress we are making, not just for this event, but the ongoing fundraising events we host throughout the year.
We would like to welcome our customers to join us for the event on Sunday 25th June at Roundhay Park in Leeds to support Team Oracle as they take on local businesses in the fun yet competitive Dragon Boat Race for 2023. Hopefully you will see a victorious Team Oracle finishing ahead of the rest in the race, but more importantly raise as much money as possible for such a worthy cause in Martin House Children's Hospice.
Follow our journey for the Dragon Boat Race, and find out how you can help make a difference to the Hospice and the people they help, on our Just Giving page using the link below:
Our Just Giving Page

Ready to know more?
Let Us Put You in the Driving Seat
Whether you're looking to arrange the finance on your next car, refinance an existing agreement or release equity from your current vehicle, your dedicated Account Manager will find a funding solution that's perfectly tailored to your needs.