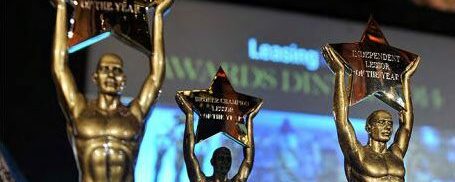 Press Releases
23 Sep 2015
Oracle Finance Reach Finals for 3 Top Industry Awards
Oracle Finance are proud to announce their nomination in three categories for the prestigious Leasing World Awards 2015.  The presige car finance specialists have been nominated for 'Broker of the Year', 'Vehicles Broker of the Year' and 'Prestige & Classic Cars Broker of the Year'.
Oracle received their nominations for their outstanding customer service, strong financial performance and significant new investments in staff recruitment and faster, more efficient customer IT systems.
Company founder and managing director, Peter Brook said, "Reaching the finals for these three awards is a fantastic achievement for the whole team at Oracle. We are renowned for offering our clients a world class, personal service, and these nominations recognise that commitment and reflect the hard work, dedication and expertise of our staff.  We will continue to innovate and develop our offering to ensure we remain at the forefront of the prestige car finance industry."
The Leasing World Awards are one of the finance industry's leading awards schemes, recognising outstanding achievements in customer service, staff development and business performance.

Ready to know more?
Let Us Put You in the Driving Seat
Whether you're looking to arrange the finance on your next car, refinance an existing agreement or release equity from your current vehicle, your dedicated Account Manager will find a funding solution that's perfectly tailored to your needs.