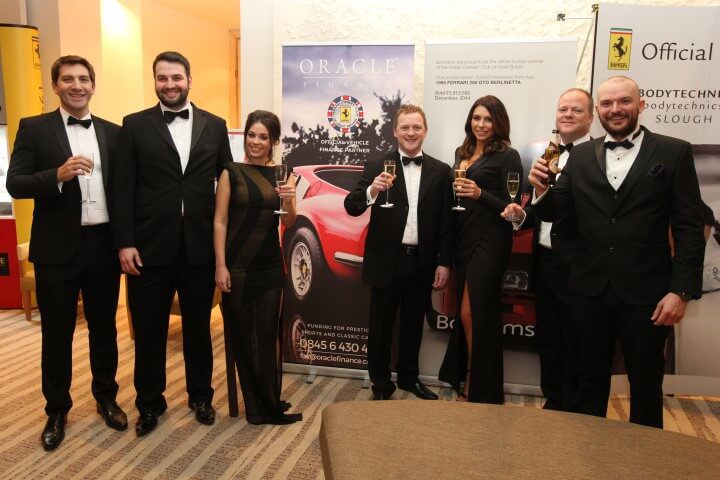 As part of an exciting new partnership with the Ferrari Owners' Club, the Oracle team recently attended the FOC's spectacular annual Gala Dinner.
The night was a great success, with nearly 300 guests present to witness Ferrari unveil the stunning new 488 Spider.
Commenting on the new partnership, Oracle's Managing Director, Peter Brook said, "We are absolutely delighted to be working with the Ferrari Owners' Club as their official vehicle funding partner.  As a team, we're very passionate about the Ferrari brand, and we look forward to working with FOC members to find their perfect finance solution."
For a Finance Quote on a Prestige Car, click here.