Our Favourite Oracle Articles of 2019
This year, we've published nearly 100 articles on our blog. From interviews to news announcements, the Oracle website has had a lot of attention this year. As we head into the New Year, we're incredibly excited to create more content for our customers to enjoy. But in the meantime, we're looking back on five of our favourite Oracle articles of 2019…
Back in October, we looked at some of the weird and wonderful items that car manufacturers sell. To say this was fun to research is an understatement! Whether you're after an ice cube tray to match your Porsche 911 or a BMW Coffee Maker to help widen your eyes post New Year, the article is full of last-minute (or belated) Christmas gift ideas.

Here at Oracle, we have a team full of petrol-heads with a variety of taste! From being a first-timer in a supercar to commuting in style, we asked our team which car they had the most fun driving. And some of the answers are not what you'd expect!
Earlier this year, we interviewed an Oracle customer about his Lamborghini factory collection. It enabled us to go behind the scenes of the Emilia-Romagna factory and get a detailed view of the extremely sought-after Urus. We even got to be a passenger in one! For research purposes, obviously.

Following a white paper released by the FCA this October, inaccurate media-reporting meant that things needed clearing up. We had the opportunity to sit down with our Managing Director, Peter Brook, to discuss what this could mean for the future of finance. The article had an incredible response not only from our customers but also from the Oracle team.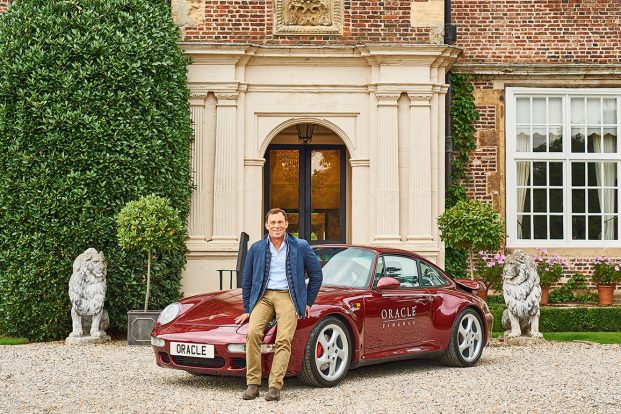 The rivalry between the 458 Italia and the 488 GTB is fascinating. And after some research, we realised that there are many reasons why the two cars are always compared. Despite the 488 GTB having launched a full five years after the 458 Italia, recently values of the later (more modern) model have continued a natural depreciation curve, whereas the preceding model has started to enjoy a resurgence in value. With the help of Lawton Brook General Manager, Phil Johnston, we investigated the reasons behind the trend and what it means for the future.
Get in touch on our Facebook and LinkedIn to let us know your favourite Oracle articles!

Ready to know more?
Let Us Put You in the Driving Seat
Whether you're looking to arrange the finance on your next car, refinance an existing agreement or release equity from your current vehicle, your dedicated Account Manager will find a funding solution that's perfectly tailored to your needs.