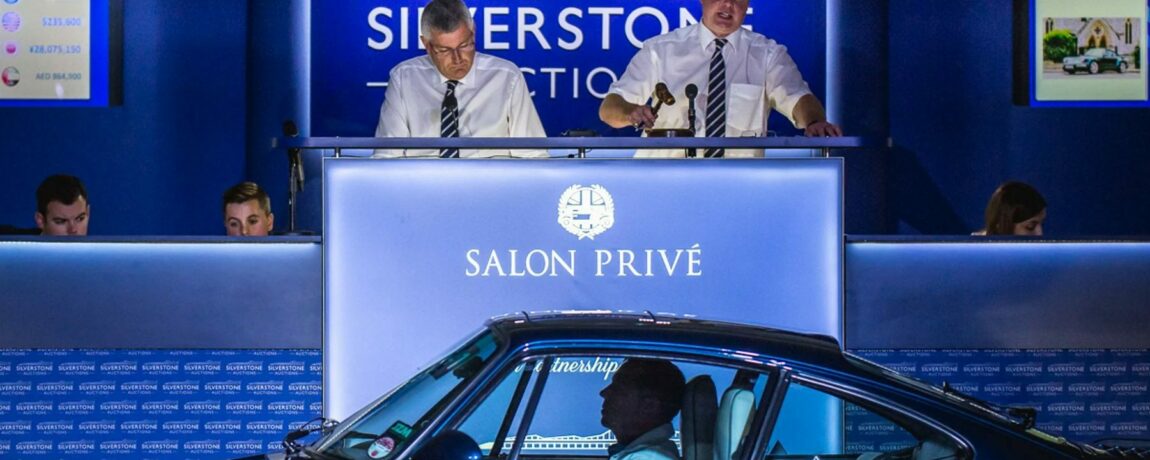 Interesting Info
11 Apr 2023
Silverstone Auctions Supercar Fest Sale
As the official finance partner for Silverstone Auctions, we're always looking forward to their next sale and the fantastic and often extremely rare cars they have listed for each event. The calibre of vehicles they offer for sale are quite often record-breaking examples for the make and models and generate interest the world over. We love the stories and history that comes with each example and the excitement of the potential buyers who speak to us about arranging their auction car finance prior to the event.
Their last sale was no exception with record prices achieved for some landmark models such as the Ford Sierra Cosworth RS500 that sold for almost £600,000, a Sierra Sapphire RS Cosworth for almost £110,000, a 1966 Lotus Elan with excellent television provenance, a rare Fiat 131 Abarth Rally Stradale and a 2010 Land Rover Defender 110 once owned by the late Duke of Edinburgh, Prince Philip.
What's Up Next
Next on the sale calendar is the ever-popular Supercar Fest Sale of Iconic and Classic Cars on Saturday 20th May at the Sywell Aerodrome. Historic cars such as a 1954 Bentley R-Type Fastback Continental, a 1970 Aston Martin DB6 Volante and a 1949 Alfa Romeo 6C Super Sport Cabriolet, will go under the hammer alongside some exotic and desirable models such as a 1973 Ferrari 246 GTS Dino, a couple of Ferrari 360's in both Modena and Spider format, a 2016 Aston Martin Vantage V12 S, a very low mileage Lamborghini Gallardo LP560-4 and a 2010 Ferrari 612 Scaglietti 'One-to-One'.
For those looking for something a bit different and unusual there are already some very exciting lots to choose from too. Cars such as the one-of-one road legal 2000 TVR Cerbera Speed 12, a 1991 Williams F1 'Red 5' FW14 display car, a 1986 Ford RS200 homologation special and a 1979 Ford Escort Manx Rally-winning car. There are even a couple of almost new cars in the form of a 2022 Toyota GR Yaris  Circuit Pack and a 2022 Porsche 911 GT3 Touring with just 700 miles on the clock.
Take a look at our 'Ones To Watch' at the auction HERE.
Why not take a look at all of the lots available to bid on at the Supercar Fest auction on the Silverstone Auctions website HERE.
Oracle Auction Car Finance
At Oracle Finance we specialise in finding funding for cars that are to be bought at auction. Our expert Account Managers use our panel of specialist lenders to help you to find the perfect package, bespoke to you and your circumstances. We could help to get you approved at the top end of your budget up to 90 days before an auction with an agreement in principle, so that when that hammer drops, your funding is in place, and you are ready to purchase the car of your dreams.
Our team are always on hand should you have any questions about arranging car auction finance and your dedicated Account Manager is ready to take your call today. With the Silverstone Auction just weeks away, why not speak to us now and get your funding in place before you miss being able to place that winning final bid.
Read more about our Auction Car Finance here: Auction Car Finance
Why Choose Oracle?
With over 1,700 Trustpilot reviews and a rating of 5 out of 5, and four-time consecutive award winners of the Best Specialist Car Finance Provider award from 2020 through to 2023, as well as having funded over £1.7 billion of vehicles and counting, you too can find out why thousands of people trust us time and time again to find a smarter, tailored funding solution when looking for your next dream car.
Make sure you follow us on Instagram, LinkedIn and Facebook to keep up to date with what's happening in the market and to see some stunning photos and videos of the amazing cars we fund.

Ready to know more?
Let Us Put You in the Driving Seat
Whether you're looking to arrange the finance on your next car, refinance an existing agreement or release equity from your current vehicle, your dedicated Account Manager will find a funding solution that's perfectly tailored to your needs.