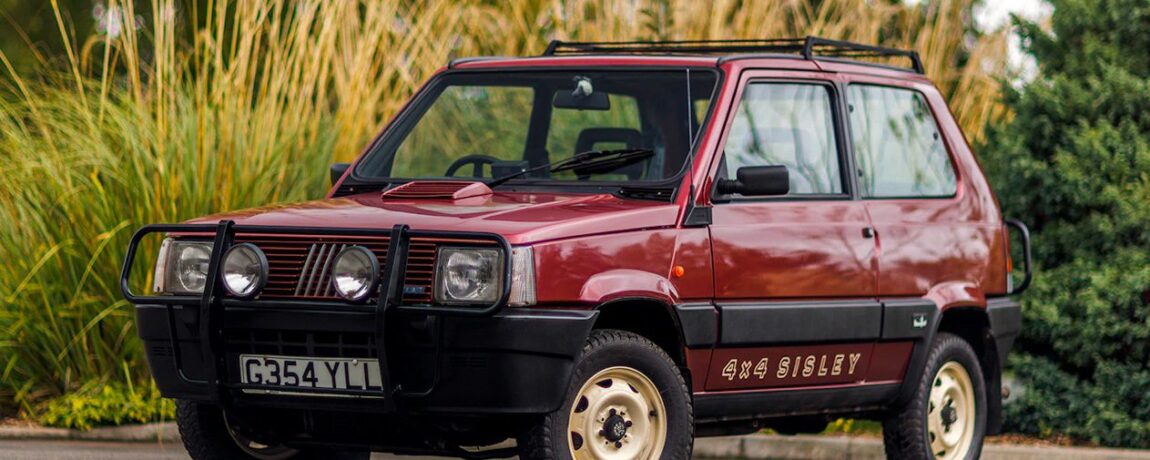 Interesting Info
3 Oct 2023
Surprisingly Rare Cars You Might Have Once Owned
In the 1970's and 80's there were a number of cars that were the staple of motoring Britain. Cars that most of us who grew up in that era were driven around in by our parents or taken to school in and were a familiar sight on roads and street scenes up and down the country. But despite the sheer numbers of examples on the roads at one time, some of the most popular cars from that period are now rarer than you would imagine.
In fact, some are becoming that scarce and have generated such a following that they are quickly becoming considered as appreciating future classics, and if your parents still happened to own that car, they could have something potentially rather valuable. The decline in numbers registered to UK roads and the increase in popularity of cars from that era, especially in recent years, means that some of these vehicles are looking like a great investment, if you can find an original and well maintained example that is.
Here is our look at some of the iconic popular cars from the 1970's and 1980's which surprisingly are becoming increasingly rare on British roads today:
Fiat Panda 4×4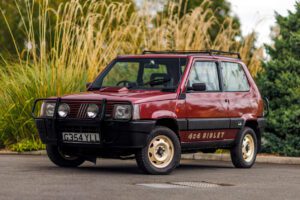 The Fiat Panda was released in 1980 and was a modern-day version of the cheap small city car that Fiat had so successfully created with the 500. With flat body panels in abundance, the Panda cut down on production and manufacturing costs, even the glazing was completely flat meaning the windows could be switched between left and right on the car to save costs further. Over 4.5 million Pandas were produced in its first generation and it became one of the biggest selling Italian cars of the era.
The Fiat Panda 4×4 was announced in 1983 and was a pioneer in its day, being the first small transversely engine production car to have a 4-wheel drive system. Not only that but the 4-wheel drive capability was manually selectable and featured an ultra-low first gear for rough terrain, meaning under normal driving conditions second gear was used to set off, with 5th gear being the same ratio as the normal 4th gear in other Panda models.
In 1987 they released the generously equipped and even more rugged Panda 4×4 Sisley, with metallic paint, inclinometer, white painted wheels, roof rack, headlamp washers, roof rack, bonnet scoop and 'Sisley' badging and trim. The model is much sought after amongst Panda enthusiasts, it even made an appearance in a special episode of The Grand Tour, with James May deciding it was the perfect car to take on the rough terrain of Columbia. There are just 37 examples remaining on British roads, so if you happen to own one you probably won't pass another.
Audi 100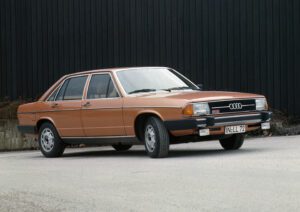 The Audi 100 was a sales phenomenon for the company, introduced as a four-door executive saloon in 1968 then followed by a 2-door saloon and fastback coupe. By the early 1970's Audi had gone from half a million total sales to their 2 millionth car in a few short years, and the 100 accounted for over 40% of that total. It became the first Audi to surpass 1 million units and was on sale right up to the early 1990's before being renamed as the A6 that is still on sale today.
Many notable Audi signatures were at some point found in the 100, from the in-line 5-cylinder engine to their now staple focus on luxury and refinement to the interior, the adoption of the Avant naming to their estate cars and down to the design highlighting a reduction on drag coefficient, despite its boxy appearance, in order to improve fuel economy. Despite the fact there were over 1 million Audi 100's made there are less than 300 found registered to UK roads of this important part of Audi history.
Saab 99 Turbo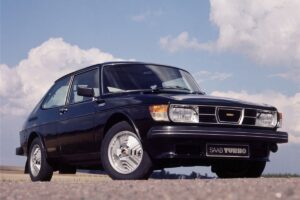 The Saab 99 introduced in 1968 was the Swedish car maker's first venture into a larger class of car, despite the fact it was still considered a compact car in most other markets around the world. 10 years later, at a time when the motoring world was starting to go power crazy, they created the Turbo with, unsurprisingly, a turbocharged version of the 2.0-litre engine offering 143bhp and a 0-62mph time under 10 seconds. Originally offered as a 3-door combi-coupe (a term Saab use to describe a sloping hatchback coupe form), it was later offered as a 2-door model as a homologation special to take the car rallying. Despite its rallying competitiveness, especially at the hands of home rally driver Stig Blomqvist, the 99 was the Swedish firm's last factory rally car.
The car was on sale for an impressive 17 years and sold almost 600,000 units in that time. The 99 Turbo has become a performance car icon and has built quite the following, and not just with Saab enthusiasts, thanks to its technological significance and its enhanced styling with front and rear spoilers and distinctive alloy wheels. Over 10,000 Turbos were sold in its first year of production alone, yet despite this less than 50 are currently on UK roads. A much sought after car that is already enjoying future classic status, if you can find a good example it is surely going to be an appreciating asset.
Vauxhall Belmont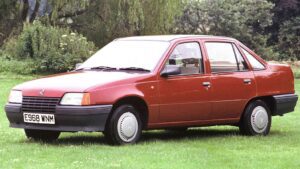 Vauxhall's saloon version of their popular Astra was aimed at being a luxury alternative to their fast-selling hatchback. Not only did they claim that it was better appointed than its rival from Ford, the Orion, but even targeted luxury brands Jaguar and Daimler in its advertising too. The firm were adamant it was much more than just an Astra with a boot, but essentially that was exactly what it was. The Belmont was a very familiar sight in the late 1980's and early 1990's and along with its Astra sibling, was a sales success for the British brand on its own shores.
By the time production ended in September 1991 there were over 20,000 Belmont's on the roads in Britain, at a time when a saloon was nowhere near as popular as a hatchback body style. The popularity of the Astra meant that the Belmont was seen as the more sophisticated and grown up choice. Yet its reputation for at one time being one of the most stolen cars in the UK means that the interest soon faded once production ended, and there are less than 30 examples registered on British roads as of 2023.
Lada Niva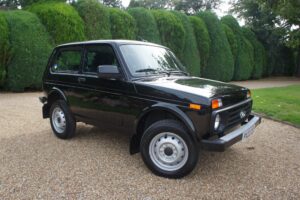 The Lada Niva has been produced since 1977 and is second only to the Land Rover Defender in terms of an off-road vehicle's production run longevity. Created as a cheap rural vehicle for villagers and farmers of the Soviet Union, the Niva was described by its designers as a 'Renault 5 put on a Land Rover Chassis', yet its lines are more obviously derived from the Fiat 127. It was actually the world's first mass-produced off-road vehicle with integrated body and frame, or unibody, and was even a desirable enough concept to be the inspiration for the Suzuki Vitara.
The car's simplicity means it remains light in weight compared to many other 4×4's and despite its basicness it is a surprisingly accomplished off-road vehicle. Despite its utilitarian and rural intentions, the Niva has gathered quite a following in recent years, particularly for its retro styling, managing to avoid the levels of mockery and reputation for unreliability that the Lada Riva received over the years. By the end of 2020 there had been an estimated 650,000 Niva's sold globally, yet just over 50 are registered to UK roads today.
Austin/Rover/MG Montego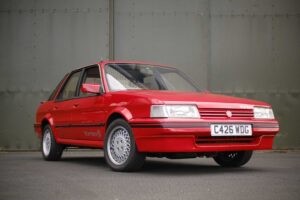 Whereas the Belmont was the booted version of the popular Astra, the Montego was a saloon derivative of the Maestro and a replacement for both the Morris Ital and Austin Ambassador. Aimed at the Ford Sierra and Vauxhall Cavalier, it was sold as an Austin and sportier MG at launch in 1984 and was actually the last car to be sold under the Austin brand. What should have been a car that was praised for featuring advanced technology, more space and practicality than its rivals and a modern design for the new range of Austin cars, it was hampered by an overly long development schedule due to the company's financial troubles at the time.
Not only that but the fact that three different designers were involved in the styling of the car at different times meant that some aspects were either rushed or suffered from quality issues. Yet despite this the cars' popularity didn't seem to suffer, especially with performance car and luxury car fans well catered for with the MG version, fastest MG ever made at the time, and the well-appointed Vanden Plas flagship model. The Montego sold well in the UK and, despite their usual allegiance with their own brands, the estate was particularly popular in France too. Of the 569,000 Montego's sold over its 11 year production, 80% were bought by British buyers. By the mid-2000's there were still more than 9,000 on British roads, however today there are less than 100 examples left, with a fifth of those being the sportier MG version.
Vauxhall Senator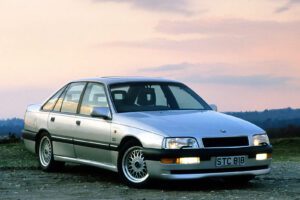 The Senator was the large luxury saloon offering from Vauxhall that aimed to take on the German rivals from BMW, Audi and Mercedes and was sold from 1978 to 1993. A truly global car, the Senator was rebranded as everything from a Vauxhall in Britain, an Opel in Europe, a Chevrolet in South Africa and a Holden in Australia and New Zealand markets.
With engines ranging from 2.5-litres to a 270bhp 4.0-litre Irmscher limited edition model, the Senator offered comfort and power in abundance. This combination attracted the attention of the Police in Britain, who were a firm favourite of the Senator and almost every police force in the country had at least one in their car chasing arsenal. At one point there were 14,000 Senator's being made and sold each year, yet in 2023 there are around 70 examples remaining, with some privately owned police examples making their way to some motor shows to remind you of the dread you used to get seeing one in your rear-view mirror.
Peugeot 309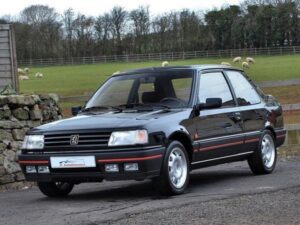 During the mid-1980's to 1990's Peugeot were on a roll. Their 205 is widely considered to be one of the best hot hatchbacks of all time, the 405 brought a genuine alternative large saloon to the masses and the small 309 continued the stylish and popular line-up. In an attempt to use as many existing parts as possible the 309 used a stretched 205 chassis, carried over the existing door shells and utilised a lot of the design. Yet despite the smaller donor parts being used in a larger vehicle, it remained a well-proportioned and good-looking car, especially when offered in the sportier trim very popular in that era.
This also meant that the popular GTI model so lusted after in the 205 was also offered in 309 format, and was a popular compact performance saloon car with the same famed handling as its hatchback sibling. The 309 was a firm favourite and a very familiar sight on British roads. In its 8-year production run over 1.6 million 309's were made and sold before being replaced by the equally popular 306 in 1993. Less than 300 309's are still registered on UK roads today, with around 70 of those being the popular and sought after GTI models.
Volvo 480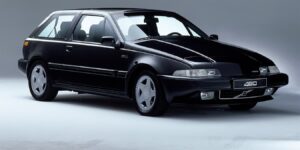 The Volvo brand has always been synonymous with practical, safe and sensible range of saloon and estate cars. However, in 1986 they through all of that out of the window with the 480. Compact, sporty, sleek and even with something as out there as pop-up headlights, the 480 was a radical departure from Volvo's that had gone before, or since. It was their first front wheel drive car, had Lotus designed suspension for excellent handling and was targeted at a much younger demographic than their usual customers to deter their 'frumpy' and 'old man' image.
It may have featured radical styling for the brand but it also came with safety and technology in mind. Advanced features for the time such as daytime running lights, illuminated door locks, follow me home headlights, automatic rear wiper activation when selecting reverse gear and, despite its sleek styling, impact bumpers to comply with strict new US regulations. Over 76,000 480's were made, yet despite their success and praise as a landmark Volvo model, there are only around 170 left on UK roads as of 2023.
Appreciating Assets?
Who would have thought that as you were being driven to school in the back of one of these cars, or possibly handed one down as your first car, that they would become appreciating classics or considered to have great investment potential. Cars that you would see on most high streets at the time and not given a second glance are now a valuable asset and one that could also be seen at a motor show or offered with a bidding frenzy at a car auction.
You might not think that some of these numbers are all that rare in the grand scheme of things, but when compared to some exotic cars from today, it is surprising to see just how rare they are. For example, you'd be more likely to spot a McLaren 720S (587 examples currently on the roads), a Ferrari F8 Tributo (289 examples), or F8 Spider (293 examples), or even a Lamborghini Aventador SVJ (62 examples) driving past you than some of the cars mentioned above. The rarity of some models and the originality of the example may even see their value rise to above some of the supercars of today, sounds optimistic but already this year have we seen a world record price of near £600,000 paid for a Ford Sierra and £163,000 paid for a 1990's Ford Escort.
Oracle Car Finance
At Oracle Finance we have your new car funding sorted, no matter which kind it is. Our expert Account Managers use our panel of specialist lenders to help you to find the perfect package, bespoke to you and your circumstances. Our team are always on hand should you have any questions about arranging car finance and your dedicated Account Manager is ready to take your call today.
With over 1,900 Trustpilot reviews and a overall rating of 5 out of 5, and as four-time consecutive award winners of the Best Specialist Car Finance Provider award from 2020 through to 2023, you too can find out why thousands of people trust us time and time again to find a smarter, tailored funding solution when looking for your next dream car.
Make sure you follow us on Instagram, LinkedIn and Facebook to keep up to date with what's happening in the market and to see some stunning photos and videos of the amazing cars we fund.

Ready to know more?
Let Us Put You in the Driving Seat
Whether you're looking to arrange the finance on your next car, refinance an existing agreement or release equity from your current vehicle, your dedicated Account Manager will find a funding solution that's perfectly tailored to your needs.