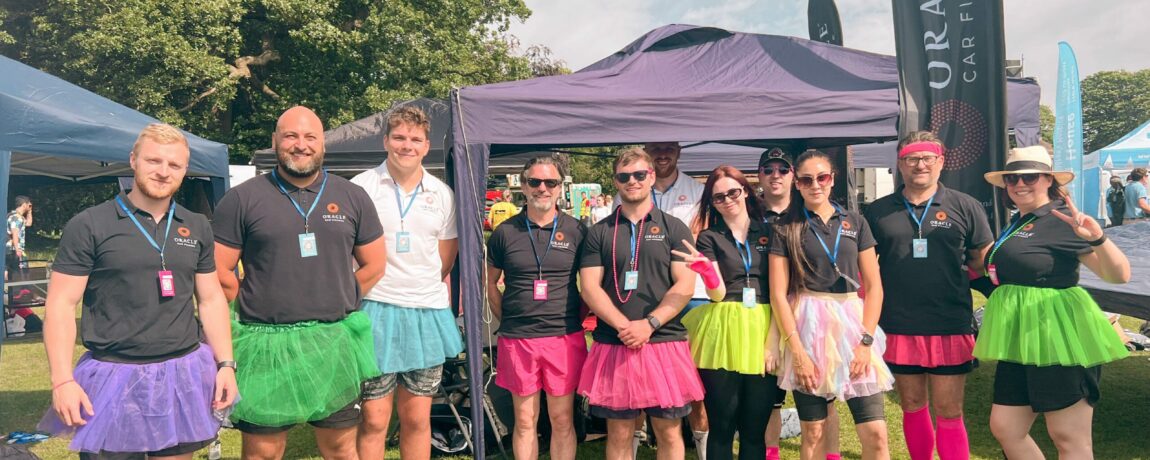 The Dragon Boat Race 2023
Sunday 25th June saw Oracle Finance taking part in their latest activity to raise money for our charity partner, Martin House Children's Hospice. Roundhay Park in Leeds was the venue for one of the highlights of their events calendar each year, the Dragon Boat Race. Businesses and teams from across Yorkshire and beyond take part in this competitive yet fun annual event in order to raise much needed funds for the charity and to raise awareness for the exceptional work they do.
This year Team Oracle signed up to take part to continue our efforts to raise as much money as possible for Martin House, as well as showing what can be achieved when our team put their heads, and in this case, muscles, together. Despite little to no rowing experience from anyone in the team, as well as the lack of any training that had initially been planned actually taking place, we were quietly confident that the Oracle team spirit would be a major advantage.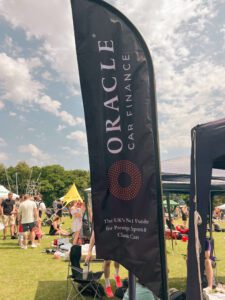 Race Day
In glorious sunshine and with a minimum of 3 races to take part in throughout the day, our 10 paddlers and boat drummer adorned their fancy dress florescent tutus and took to their water for their maiden voyage in a Dragon Boat Race. Despite their inexperience, some carrying injuries and one member of the team overcoming their fear of crocodiles that may or not be native to this part of Leeds, the team spirit was high going into the first race.
The plan for the day was simple, the 45 teams would take part in 3 heats against different opponents recording the times from each race to create an overall leader board. The 8 teams who then recorded the fastest times after all 3 races had been completed would then progress to the final for a winner takes all last race.
After a very competitive 3 rounds, Team Oracle, despite their lack of rowing expertise, not only managed to progress to the final, but also were ranked second overall. If that wasn't enough they also managed to complete the fastest time of the day overall, with the second race being a whole 15 seconds quicker than the first one. Team Oracle obviously taking to Dragon Boat Racing like a duck to water.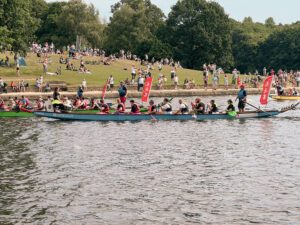 The Final
A very competitive final race took part with a number of teams vying for the illustrious Dragon Boat Race title but in the end it was The Junior Soldiers who were just a step ahead of the rest, narrowly beating our very own Team Oracle into second place.
As race rookies and for many the first time they have stepped foot into a rowing boat, and surely for the rest whilst wearing a tutu, we are very proud of the team spirit that Team Oracle showed to finish in an exceptional second place overall. But more importantly we are proud to support our charity partners Martin House Children's Hospice and everything they do for such a worthy cause.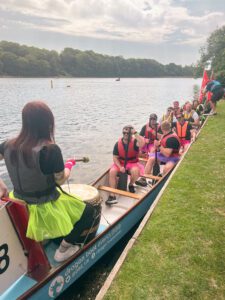 Fundraising Total
Early indications show that a fantastic sum of £91,121 was raised on the day, with donations still coming in and the total still rising. Martin House have said that to put those figures in to perspective, this sum can pay for a Doctor at their Boston Spa facility for 9 months, and if the total reaches £95,000, which it may well approach, this would pay for 2 nurses for a whole year.
A huge thank you to everyone who have supported our money raising efforts for the Dragon Boat Race this year, to our gallant Team Oracle for giving up their time and substantial efforts to achieve so much at the event, and for everyone behind the scenes or organised everything for the race and to get our team in attendance.
If you would like to know more about Martin House and the exceptional work they do please visit their website HERE, or to know more about our fundraising for the event and how you can help if you would like to, visit our Just Giving page HERE.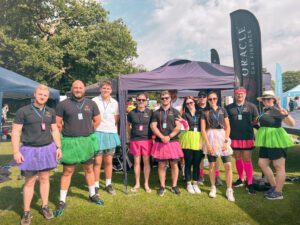 Ready to know more?
Let Us Put You in the Driving Seat
Whether you're looking to arrange the finance on your next car, refinance an existing agreement or release equity from your current vehicle, your dedicated Account Manager will find a funding solution that's perfectly tailored to your needs.