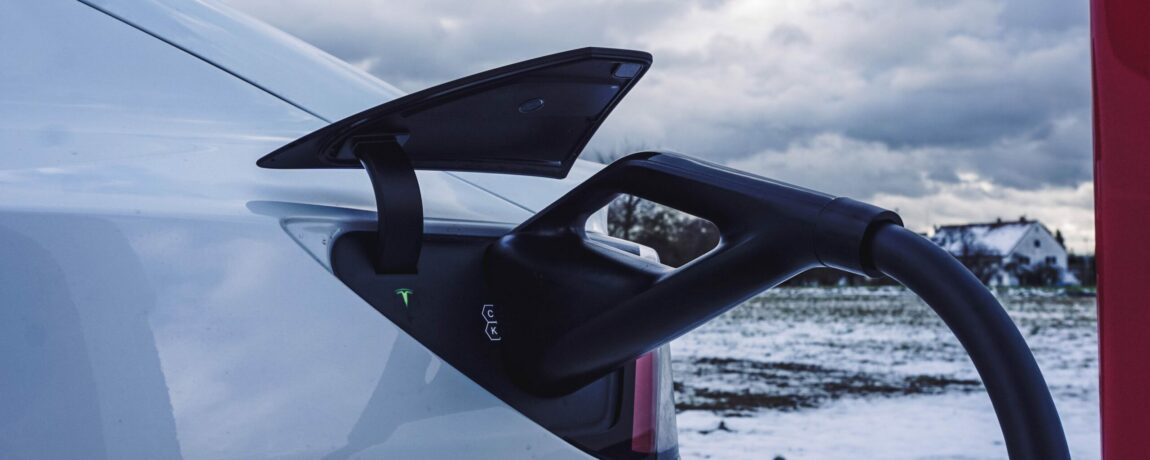 Car News, Interesting Info
10 Jan 2023
The Electric Revolution Continues
Electric cars have been around for a few years now, and although they had a somewhat difficult birth, they seem to be heading in the right direction. After initially putting many people off with their limited range, awkward styling and comparatively high purchase cost, the latest array of electric only cars are getting much closer to the mark.
Persuading consumers to switch from the convenience and familiarity of their combustion engine cars however is no easy task. Business purchasers have already seen the benefits of purchasing an electric company car, as shown in our recent blog post 'The Benefits For Businesses Of Going Electric', but upcoming changes to taxation may encourage them to purchase sooner rather than later. Recent sales figures suggest, however, that confidence is beginning to grow in the electric car market, both personal and business purchases.
The Balance Has Swung
But have things started to swing in the opposite direction? According to NewAutomotive.org, figures for December 2022 show that for the first time ever, new electric car sales surpassed a third of all new car sales within the month. In 2021, the market share for electric vehicles in December was just over 25%, a huge increase in just 12 months time. Not only that, but the number of purely petrol driven cars sold in December 2022 fell to below 40% for the first time, and fell by some margin with a historic low of just 37% of all new car sales. Again, in December 2021 the market share for petrol cars was over 45%. The combined number of Electric and Hybrid cars sold accounted for more than the number of Petrol and Diesel cars combined during the last month of 2022, almost 57% vs just over 43%.
Tesla continued to be the electric car of choice, also enjoying their biggest ever market share in a month, with just under 40% of all electric cars being sold by the American car company. While more experienced car manufacturers continue to play catch up, all the while introducing more and more electric only models, they have a lot of ground to make up. In fact, the market share that Tesla currently has, is more than the next six manufacturers combined including Volkswagen, BMW, Renault, Nissan, a resurgent MG and Audi.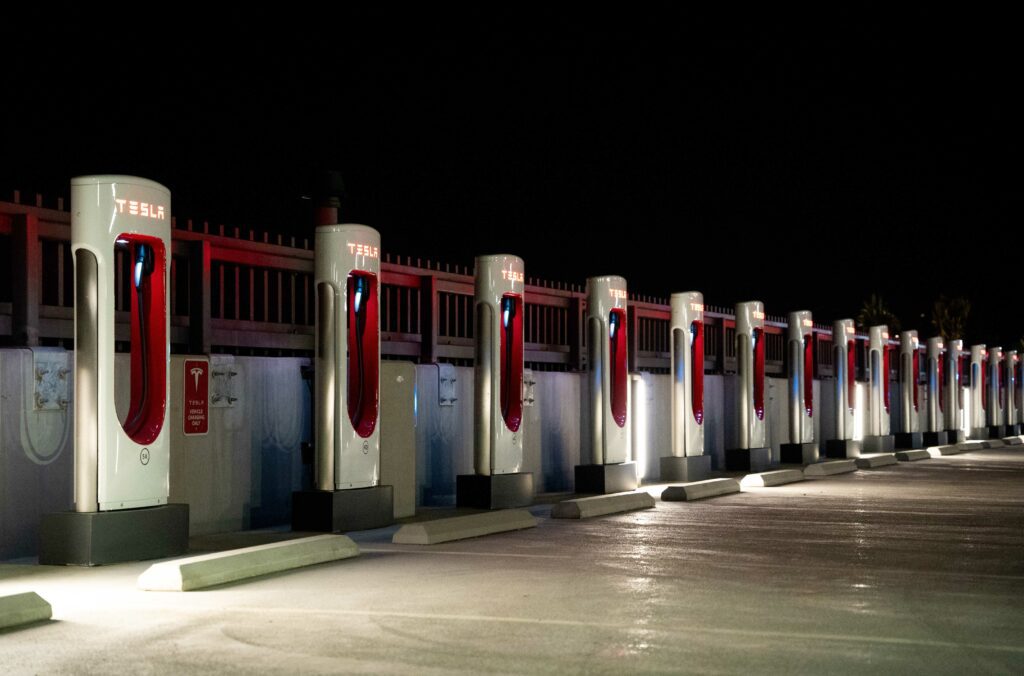 Personal Electric Car Ownership
We've looked at the Benefits For Businesses Of Going Electric, but how can electric car ownership benefit private purchasers? Although some tax and grant benefits are due to expire, this is not scheduled until 2025, leaving plenty of time to potentially save money now.
Benefits of purchasing an electric car:
Company Tax Benefits: Both employers and staff can benefit from tax savings, especially prior to the 2025 rule changes. As well as lower rates of tax for company fleets, staff can take advantage of much improved Benefit in Kind (BIK) rates as explained HERE.
Fuel Duty: Fuel duty is currently only applicable on combustion fuels, for example petrol and diesel, therefore no fuel duty to pay for driving around in your electric car. Also, the electricity used to charge your electric car at home benefits from a 5% VAT rate instead of the 20% usual rate for other fuels.
Charge Points: As well as paying less in VAT to charge your electric car, the installation of the charger also qualifies for a potential grant. The EV Chargepoint Grant, means you could get up to 75% of the funding to install a charge point at home.
Restricted Zones: Combustion engine cars are subject to an increasing number of pollution zone charges in major towns and cities, something not applicable to the zero emissions of an electric car. This can contribute to a substantial saving with some zones charging in excess of £15 per day to enter the restricted area.
Road Tax: The current tax rules mean that a fully electric vehicle is exempt from paying road tax. After April 2025 the rate for electric vehicles will be £10 for the first year then the same base rate thereafter, currently £165 a year.
Cheaper To Run?
Another contributing factor with electric car ownership is the cost to charge your car. The rising costs of energy prices over the past 12 months, along with the fluctuation of petrol prices over the same period, means that the advantages or disadvantages are difficult to weigh up. Our previous blog post 'Petrol Vs Electric: Which Is Cheapest' weighs up the various costs involved with ownership of an electric car, and shows that how, or where, you charge it makes the most difference to its cost effectiveness.
The infrastructure may currently need a bit of work before it is deemed reliable and convenient, especially for public charge stations, but it is being improved all the time. This latest set of statistics shows that this obviously hasn't put electric car buyers off and that the ever-approaching combustion engine deadline is helping to persuade buyers to make the switch earlier rather than later.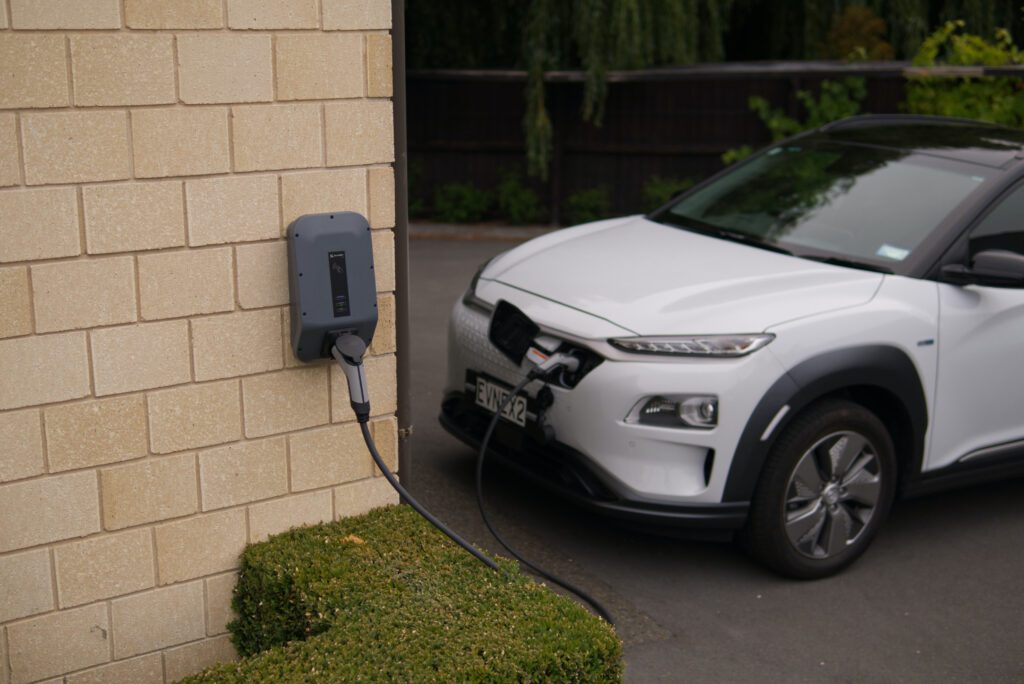 The Right Time To Buy?
Obviously, December doesn't speak for the whole year, however the sales trends over the past few years show a trend emerging. They show a constant decline over the past 5 years for Diesel cars, petrol car sales rising until 3 years ago, yet now in decline, a hybrid car market that is beginning to stagnate and a fully electric market share that although fluctuating quite a lot, is beginning to rise sharply once again.
The rise in the number of electric car models on sale from a growing number of manufacturers, combined with the approaching combustion engine vehicle ban, mean that the latest set of figures are just the beginning. The current personal and business tax benefits are also time limited. This means those looking to take advantage of the savings on offer, sooner rather than later would be the better option. The question now is that, is now the right time to join the electric car revolution?
Electric Car Finance
Here at Oracle Car Finance, we specialise in finding funding for electric vehicles. Find out more information about our Electric Car funding by clicking here.
Alternatively, speak to your dedicated Account Manager today who will be on hand to talk you through the buying process and finance options tailored to you and your requirements. You can get in touch with us either by calling us on 0800 012 6666 or by clicking here.
Voted Best Specialist Car Finance Provider three years in a row at the Car Finance Awards 2020, 2021 and 2022 having funded over £1.7 billion so far and counting.
Make sure you follow us on Instagram, LinkedIn and Facebook to keep up to date with what's happening in the market and to see some stunning photos and videos of the amazing cars we fund. 

Ready to know more?
Let Us Put You in the Driving Seat
Whether you're looking to arrange the finance on your next car, refinance an existing agreement or release equity from your current vehicle, your dedicated Account Manager will find a funding solution that's perfectly tailored to your needs.