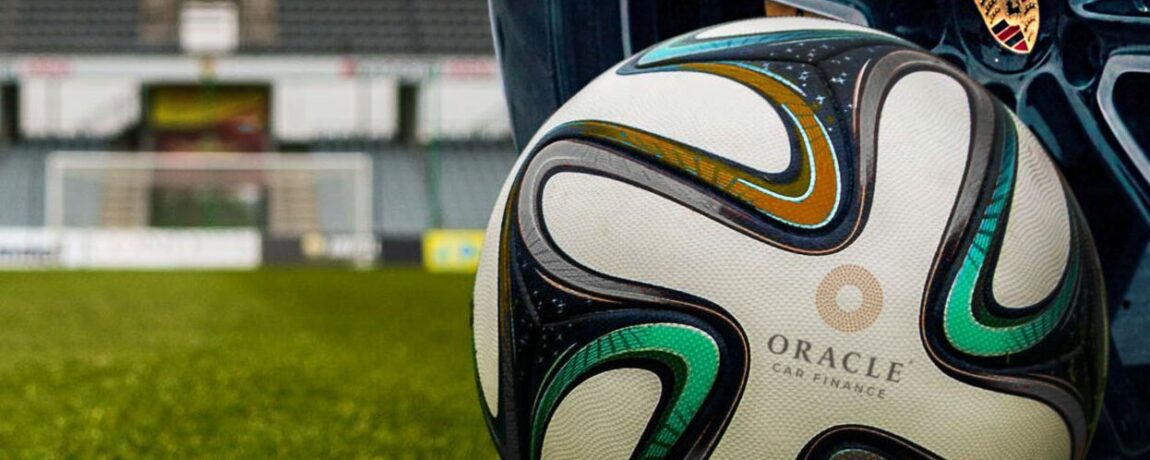 The Oracle World Cup Sweepstake 2022
As part of this month's drive to raise funds for Martin House Children's Hospice we have put together a staff sweepstake for the FIFA World Cup in Qatar. A simple fundraising effort that everyone can get involved in and gain a small winning prize as well as bragging rights over your fellow staff members.
In order to raise as much money as possible, a complicated bidding process was put in place so that staff could pledge a certain amount of money. Thanks to the number of employees at the ever-expanding Oracle offices, there were duplicates of each team, with the potential for 2 winners come the final just before Christmas.
Based on a team costing £2 each, multiples of £2 were pledged allowing several team draws, with the drawee allowed to keep their preferred choice, before then returning the rest back into the hat to be redrawn by another participant. Sounds complicated but thanks to IT Director, Steve, it worked out a treat.
Drawing commenced on a first come first serve basis and competition was fierce for the bookie's favourites of Brazil, Argentina, France, and of course eventual winners to be, England! With a few disappointed draw results for some and resistance to bribes brushed aside, the sweepstake was drawn before the first match kicked off last weekend.
Week 1
Now that the first round of matches has been completed, early optimism has diminished for some thanks to a couple of early shock results, especially in our Marketing department who had drawn Argentina and Germany respectively. On the other hand, Company Secretary Maddie is all of a sudden more optimistic about her Saudi Arabia team and a jubilant IT department have been spurred on with their teams Japan and the promising showing by Canada, with the relief of some of our Account Managers who had the opposing Belgium.
As we head into the second round of matches it is still all to play for and the optimism in the office for their team's progression remains for most. Although it remains to be seen how long that will last before calls of 'fix' are called if organiser Steve's Canadian team progress towards the latter stages of the competition.
Round 2
Last week's optimism for some quickly diminished by the very first match of Round 2 as Wales, as well as Accounts Coordinator Marie and Account Manager Gareth, suffered late heartbreak at the hands of a resurgent Iran. They'll be hoping 'eventual winners' England will have another dip in form this afternoon as they did against the USA in order for them to progress to the knockout stages. As it turns out, Iran were not kept by anyone after the draw process, maybe looking like a possible error by some. However, as it stands any of the 4 teams can progress from Group B, it's not over yet.
The first team confirmed as through to the knockout stages were defending champions France, a shrewd choice to hold on to them for Compliance Officer Emma and Accounts Coordinator Nicola. Also joining them after the 2nd round of matches are Account Manager Ben's Portugal and, favourites and much sought after from the start, the prolific World Cup winners Brazil, picked by Compliance Officer Helen and Account Manager Clare. Compliance seemingly with the strongest department thus far.
In what seems like a strange coincidence, Netherlands, as it happens solely represented by Managing Director Peter, find themselves top of their group with already knocked out hosts Qatar to play. Insider knowledge? Luck of the drawer? We might need VAR to look at that one if they get all the way to the final. Second favourites Belgium, picked out of the hat by Account Mangers Chris and Mark, had a torrid showing against a resurgent Morocco, they'll be needing a result in Round 3 against Business Controller Liv's Croatia in order to prevent another surprise result in a tournament that has provided many thus far.
The Marketing department have regained some of their initial optimism that was dashed after the first round of games thanks to a win for Argentina and a draw for Germany, all to play for going into the next round for both teams. Sadly however, it is all over for IT Director and draw organiser Steve, his gallant Canadian team the only ones who cannot progress further so far, other than hosts Qatar who no one decided were good enough to hold on to following the initial drawer.
Looking To Round 3
Despite looking in a great position to qualify from their respective groups, Iran, Poland, Morocco and Switzerland were all deemed not worthy enough to be kept by anyone following the draw process. Maybe a second round of draws, especially for those already out of the tournament (Steve) will be necessary to ensure the knockout stages are well represented. I'm sure there will be a number of takers once the first games of Round 3 kick off.
Round 3
After the last of the group stage matches were completed this week, the business end of the World Cup gets underway with the knockout stages, and this year's tournament continues to throw in some surprise results. But who remains in the competition and who will have to put up with the others in the office gloating that they're still in the World Cup, and which teams have gone through despite not being deemed good enough to be kept during the draw process.
Group A
Managing Director Peter's Netherlands side are looking very strong as they progress as group leaders and are joined by Business Controller Terri's resurgent Senegal. Despite drawing against the group leaders in their last match and only needing a draw in the final game, Ecuador could not fight off the African champions, and a tournament exit for them and Group Financial Controller Joanne and Account Manager Stuart. Qatar become the only tournament hosts to not only lose their first game but finish bottom of the group with 0 points, thankfully no one had deemed them worthy enough of keeping them as their team to avoid the embarrassment of that accolade.
Group B
The first home nations contest ever in a World Cup between England and Wales saw the three lions progress, keeping Business Controller Nadine and Refinance Specialist Kate firmly in with a chance, to the disappointment of Group Accounts Coordinator Marie and Account Manger Gareth as Wales return home. Iran however could not perform another heroic late comeback against the USA and suffered a 1-0 loss to the hands of Business Controller Laura's U-S-A, U-S-A, U-S-A (surely they must realise how annoying that is to the rest of us) to set up a match with Managing Director Peter in the next round.
Group C
Group C was the very definition of 'down to the wire' with only Argentina assured of progressing as group winners as they defeated a lacklustre Poland 2-0, much to the relief of Content Manager Adam following their opening day defeat. At the end of the actual 90 minutes there was only the number of yellow cards received to separate the teams in 2nd and 3rd places, who knew that was a thing. But as it will probably become known, 'the World Cup of added time' didn't disappoint and thanks to a 95th minute goal it was not to be for Account Manager Niall and Sales Leader Dave whose Mexico team had to settle for 3rd place despite beating a gallant Saudi Arabia 2-1. This also meant the end of the tournament for General Counsel and Company Secretary Maddie and one of the surprise packages of the tournament, Saudi Arabia. But with no one deciding to keep Poland as their team, I'm sure she'll be looking to claim them by default, Sweepstake organiser and IT Director Steve will be the final judge of that one.
Group D
Group winners and reigning champions France had already qualified, much to the enjoyment of Compliance Officer Emma and Accounts Coordinator Nicola, yet were beaten by a hopeful Tunisia, solely represented by Business Controller Ingrid, in their last game. But was it enough to see them go through too? Sadly, after only learning of their fate once the final whistle had blown it wasn't meant to be. That cruel blow was dealt by a jubilant Business Controller Chloe's Australia who resigned some people's outsider choice, Denmark, to finish bottom of their group, and also signalled the end of the road for Business Development Manager Arab.
Group E
Surely Group E was the easiest to predict from the start, right? 4 times winners Germany and Spain, who from 2008 – 2012 won the Euro's twice and the World Cup. Rowan's defiant Japan had other ideas. Already coming from behind to beat Germany in Round 1, they pulled off the same feat to beat Account Manager Scott and Senior Account Manager Ruth's Spain 2-1 to finish as group winners. After Marketing's poor start despite 2 strong teams could they both make it through to the next round after Argentina also progressed? No, they couldn't. Despite a 4-2 victory over Account Manager James' Costa Rica, it wasn't meant to be for Senior Marketing Executive Fran and Germany, who have now left at the group stage for 2 World Cup's in a row.
Group F
Group F started the day with potential for upset, with the 2nd ranked team in the competition, Belgium, starting in 3rd place. Following a dramatic 0-0 draw and the results in the other game not going their way, Account Managers Chris and Mark saw their hopes fade as Belgium were eliminated from the competition thanks to a strong showing from Business Controller Olivia's stubborn Croatian team.
Sadly, it was also not meant to be for IT Director Steve, who's 'mighty' (in his words) Canada already started the day knowing they could not make the knockout stages. Steve's logic of 'They may win by 100-0 and be granted a bonus point by FIFA for being marvellous, and therefore go through on goal difference. I think that's how it works…?' might have been true, but unfortunately we will never know as they lost 2-1 to a strong Moroccan side. Maybe he can also switch his allegiance as Morocco took everyone by surprise and have also not been selected by anyone for the next round of the sweepstake.
Group G
Compliance Officer Helen and Account Manager Clare could relax safe in the knowledge that their Brazil team had nothing to worry about going into the final group games. It was all to play for however for the other 3 teams and despite a win against the group leaders for Sue's Cameroon team, they would have to depend other results in order to progress. Despite no one opting to keep Switzerland in the sweepstake that didn't deter them, and they took an early lead before falling behind to Account Manager Gareth's Serbian team, but 2 second half goals in quick succession saw the Swiss joining Brazil in the knockout stages.
Group H
Group H started the day in the same position as Group G, with Account Manager Ben feeling no pressure as his Portugal side had already qualified for the knockout stages. Uruguay needed a win against Ghana to progress, but only if they bettered the goal difference of South Korea if they also won. Customer Support Team Leader Emily-Jane and Head of Sales Simon's Uruguay team set about things early and took a 2-goal lead over Business Controller Rachel's Ghana, whilst Account Manager Ben's Portugal were ahead after just 5 minutes, yet by half time was 1-1 against South Korea, which wouldn't be enough for them. Despite a plethora of chances for both teams Uruguay could not better their goal difference and a 91st minute strike by South Korea saw them progress by number of goals scored, with an equal goal difference between the two.
On to the Knockout Stages
So, in a World Cup full of surprises so far, and not just the amount of added time being played at the end of each match, we find ourselves with South Korea, Switzerland, Poland and Morocco through to the knockout stages despite not being worthy to be kept by anyone. Just 16 teams remain after the group stages, with just 12 represented, and the competition in the office is beginning to hot up. Let's hope the 4 teams not picked don't make up the semi-final places or we may have to resort to rock-paper-scissors to decide a winner!
The Last 16
The knockout stages are the business end of the World Cup tournament, no more second chances or excuses, just must win games after must win games. For those who finished top of their respective groups, they play the second teams in another group, so should have the upper hand. Although with so many shock victories already in this year's tournament you'd be surprised if the match results are as expected from here on in.
Netherlands vs USA
First up was Managing Director Peter's Netherlands against Business Controller Laura's somewhat surprising USA team. As we saw in England's group, the USA are a stronger opposition than previous years and provided a stubborn test for the Dutch. But the Netherlands are quietly progressing as one of the in-form teams of the World Cup and ended up eventual 3-1 winners, becoming the first team into the Quarter Finals.
Argentina vs Australia
In what is likely to be Messi's last World Cup, Argentina had the worst possible start with defeat to Saudi Arabia yet ended up topping Group C in the end. Could surprise package Australia cause another upset in the round of 16? Despite a nervous last 20 minutes thanks to an own goal, it was Content Manager Adam and Account Manager Liam's Argentina who progresses 2-1 against Business Controller Chloe's Australia, and sets up a Quarter Final tie with Managing Director Peter. Not likely to be much bragging going on after that match if Adam inadvertently ends the boss' hopes of a sweepstake win.
France vs Poland
Despite a loss in the last game, Compliance Officer Emma and Accounts Coordinator Nicola's France team are proving why they are the reigning champions and looking like they will take some stopping. Poland were not deemed a good enough a prospect to be kept by anyone following the sweepstake draw and in the end it was a good decision. Despite a late penalty, eventually scored after a retake, France powered through to the Quarter Finals with a 3-1 win.
England vs Senegal
Business Controller Nadine and Refinance Specialist Kate's hopes of football coming home are increasing by every game as a confident England team overcame Business Controller Terri's Senegal, 3-0. After a nervous first half, it was a great showing by the 3 lions who set up a Quarter Final date on Saturday with reigning champions France, should be no problems there!
Japan vs Croatia
Business Controller Liv's Croatia should have been big favourites for this match, but Senior Developer Rowan's Japan team topped their group that included both Germany and Spain. Comeback kings Japan took the lead just before half time, yet Croatia equalised early in the second half and the sides could not be separated even after extra time. Croatia eventually progressed after a strong penalty performance to make the Quarter Finals, yet Japan should be more than happy with their performance at this World Cup.
Brazil vs South Korea
Surely this would be the mismatch of the Last 16 but in this years' competition it seems like anything could happen. Compliance Officer Helen and Account Manager Clare were confident in tournament favourites Brazil, and so they should have been, as they breezed past South Korea and into the next round. At least that saves the regret of those who drew South Korea and decided not to keep them, as no one had selected them after the sweepstake draw. We could be heading for an all-Compliance final at this rate looking at the strength of France and Brazil so far.
Morocco vs Spain
Morocco, without being backed by any member of Team Oracle, had never made the Quarter Finals of a World Cup and faced a strong Spain team picked by Account Manager Scott and Senior Account Manager Ruth. This tournament seems to have more underdog stories than any other and with no goals scored, even after extra time, the match eventually went to penalties. Spain had apparently taken 1,000 penalties during training just in case, but obviously it wasn't enough as they failed to score a single one and lost 3-0 to a jubilant Moroccan team who confidently scored the winning one with a Panenka (to non-football fans, the ultimate embarrassing slow chip down the middle of the goal).
Portugal vs Switzerland
Switzerland are another surprise team to make the last 16, such a surprise that no one kept them after the draw was made. But could they pull-off one final surprise with a win against a confident Portugal team and Account Manager Ben. No they couldn't, in fact, it was the biggest defeat of the World Cup so far, sparing anyone's blushes in the office the next day. With the final score of 6-1, most of which played without superstar Ronaldo, things are looking good for Ben and for Portugal with a tie against Morocco in the next round.
Looking To The Quarter Finals
The first of the knockout stages saw a return to more predictable results and less of the surprises we had seen in the World Cup so far, with the exception of a great result for Morocco. With the Last 16 round completed we move on to the Quarter Finals and an interesting set of ties to be played later this week. Could Morocco make it all the way without being selected by any member of the team, the other 7 teams and their representation from Team Oracle will be hoping not, but with the way this Word Cup is going, we wouldn't be surprised to find we have no winner of the sweepstake come the final, and an awkward conversation about a prize for the runner up.
The Quarter Finals
The Quarter-Finals and the last 8 teams left in the World Cup. Teams that make it to this stage of the competition have definitely earned their place and are just 2 games away from making the illusive final. With the reigning champions, the pre-tournament favourites, 2 teams with arguably the greatest players of an era playing what is likely to be their final World Cup, a team that have never made the Quarter Finals of the tournament, the beaten finalists from the last World Cup, and European Championship finalists England, the Quarter Finals were set up as one of the most interesting and competitive for many years.
Croatia vs Brazil
Business Controller Liv's stubborn Croatia took on the most prolific World Cup winners of all time and pre-tournament favourites in Compliance Officer Helen and Account Manager Clare's Brazil, with the South American team building in confidence with every match. After 90 minutes the match remined at 0-0 yet early in extra time Brazil took the lead through an incredible goal from superstar Neymar. Surely there as no stopping them now, Croatia had other ideas. With just 3 minutes left of extra time, Croatia equalised setting up a tense penalty shootout. Liv's Croatian team, after 2018's final appearance, are quickly becoming a World Cup force to be reckoned with and confidently disposed of Brazil with a 4-2 penalty shootout victory, and on to yet another semi-final.
Netherlands vs Argentina
Managing Director Peter's strong Netherlands team came up against Content Manager Adam and Account Manager Liam's Argentina, but could the Dutch ruin Messi's dream of lifting the World Cup in his last tournament? and would Adam and Liam secretly hope that they don't derail the bosses hopes of a sweepstake win? Argentina put on a strong performance for 83 of the minutes, yet seemed to fall apart once Netherlands had pulled one back. Peter's Netherlands team created chance after chance yet it seemed to little too late, right up to what was to be the very last kick of the game. The added time gods had granted 10 extra minutes and with a free-kick awarded in the last of those minutes, the Netherlands took a clever free kick and equalised. Extra time came and went and another match went to penalties, this time Argentina coming out on top and restoring Adam, Liam and Lionel Messi's hopes of a tournament win.
Morocco vs Portugal
Surprise package, and the only team left in the sweepstake who haven't been selected by any of Team Oracle, Morocco, took on a Portugal team represented solely by Account Manager Ben, fresh from a 6-1 demolition of the Swiss in the last round. With no one in the office to compete against it would surely be a bit of an anti-climax and a straight forward passage to the next round for Ben, Morocco had other ideas. No African team had ever made the semi-finals of a World Cup but Morocco wanted to make sure they changed that. A header from Youssef En-Nesyri just before half time was all it took, as well as resolute defending from a stubborn Moroccan team throughout the second half, to end Ben's dream of a World Cup win, oh and Ronaldo's.
England vs France
What a tie for the Quarter Finals, current World Cup holders and looking to make it 2 in a row, France, against one of the best England teams for a while, still reeling from losing the final of the European Championship to World Cup no-show Italy. It was Nadine and Kate vs Emma and Nicola, a Business Controller and a Refinance Specialist against a Compliance Officer and an Accounts Coordinator, Unit 9 taking on Unit 4 of the Oracle offices in Knaresborough, the rivalry could not be any more tense (it easily could). Despite being the better team for most of the match, England just couldn't manage to outwit France, as well as seemingly the quality of the refereeing, and fell at the Quarter Final stage. 2 well-taken goals by France were enough to overcome a scored penalty and a second one missed by Kane against his Tottenham teammate Lloris, and England's dream of bringing football home for a second time was over.
Looking To The Semi Finals
The last 8 have become the last 4. Heartache for Compliance Officer Helen, Account Manager Clare, Managing Director Peter, Account Manager Ben, Business Controller Nadine and Refinance Specialist Kate, but jubilant scenes (or maybe a 'oh, am I still in it?' for some) for Business Controller Liv, Content Manager Adam, Account Manager Liam, Compliance Officer Emma and Accounts Coordinator Nicola. Can a stubborn Croatia end the Argentina hope? Can Morocco continue their World Cup dream and dispose of yet another big team in reigning champions France? Will this become one of the only sweepstakes where no one actually wins and we have to decide if runner up gets a prize? Onwards to the Semi-Finals to see how things go.
The Semi Finals
The Quarter Finals did not disappoint for drama. The favourites are out, our Managing Director is out, Ronaldo is out, Morocco became the only African nation to ever reach the semi final stages and England are also out after seemingly being cheated out of their place in the next round. But with just 4 teams left in the competition, could the drama continue or would it be plain sailing for some?
Croatia vs Argentina
The first of the semi finals and a sense of fate returning to this years tournament. From the offset it was clear this could be Messi's last ever World Cup and the ultimate fitting tribute would be for him to lift the iconic trophy as one of the greatest to ever play the game. But Content Manager Adam and Account Manager Liam's Argentina found themselves up against a stubborn opponent in Business Controller Liv's Croatia team, beaten finalists in the last World Cup and determined to go one better this time round.
When the stage was set it was the magic of Messi that made the difference. Croatia weren't at their best and Messi made up for it with his third man of the match performance in a row, with a goal and an assist to his name and a 3-0 victory in the end. Could it really happen in his last World Cup? Adam and Liam will definitely be hoping so. But who will be joining them in the World Cup final?
France vs Morocco
It was inevitable really. Not reigning champions France making it to the semi finals, but talk of a second draw taking place to determine who gets to represent Morocco in the Oracle sweepstake, after originally being deemed not good enough to be kept by anyone. But the semi final came too soon for the draw to take place, I bet that won't be the case if they made the final.
On paper this should have been a veritable walk in the park for France, but this World Cup has offered surprise result after surprise result. But could Morocco become the first African team ever to make it to a World Cup final and take their biggest scalp of all with France?
Compliance Officer Emma and Accounts Coordinator Nicola's France were quietly confident and in the end they were right to be. Despite a fantastic showing by a courageous Morocco, who were on top for much of the game, luck seems to be on France's side at the moment and after another match in which they struggled to create too much, they still came out victorious.
Looking Ahead To The Final
After 28 days, 63 matches, a reported spend of over $220 billion (by Qatar, not Oracle) and 33 staff being knocked out of the sweepstake, the final is upon us. Early confidence in some of the teams people had selected was soon quashed by a number of teams people had returned to the hat without representation. Perhaps a lesson for the inevitable Euro '24 sweepstake in 18 months time. Onwards to the World Cup final and Content Manager Adam and Account Manager Liam's Argentina up against Compliance Officer Emma and Accounts Coordinator Nicola's France. The French will need to up their game if they are to stand a chance of stopping Messi from getting his hands on that trophy at long last, surely their luck can only last so long, or can it…?
The World Cup Final
The World Cup Final could not be set up better. The reigning champions fuelled by the next generation of world beating talent in Mbappe, against a resurgent Argentina, lead by one of the greatest of all time in Messi, looking to cement his place in history with one final World Cup appearance. Was it destiny that Messi's best chance of securing that elusive World Cup winners medal would come in his final tournament, or could Mbappe add another winners medal to his collection at just 23 years of age. Content Manager Adam and Account Manager Liam representing Argentina and Unit 9 of the Oracle offices, while Compliance Officer Emma and Accounts Coordinator Nicola firmly behind their French team and representing Unit 4 of the Oracle offices. But would the match live up to its billing?
It definitely did. Argentina cruised to a first half 2-0 lead thanks to a penalty by who else but Messi, and an incredible team goal finished off by Di Maria. France were a beaten team. In the whole of the first half they didn't have an attempt on goal. For 80 minutes they were already seemingly booking their tickets home, then they were gifted a chance. A successfully converted penalty followed by a thunderous strike in the space of 90 seconds and Mbappe had done the seemingly impossible and levelled the game. A chaotic final 10 minutes with the French firmly on top and it was over to extra time.
Another half an hour started as ferocious as the final 10 of normal time. Chances were being created at either end and with just over 10 minutes left, up steps that man Messi again to put Argentina ahead. With one hand firmly on the cup, Argentina were jubilant and the French subdued once again. But never write them off, especially when they have Mbappe. With just 2 minutes of extra time remaining Mbappe had the chance to convert yet another spot kick and take the game to penalties. Never in doubt, the talented France striker became only the second person ever to score a World Cup final hat-trick after Geoff Hirst in 1966.
A nervous penalty shootout began with Mbappe and Messi showing their teams how it was done, 1-1. A save of France's Coman, a successful strike by Argentina's Dybala, then a miss for Tchouameni and a goal by Paredes, and suddenly it is Argentina's to lose as they find themselves 3-1 up. France's Muani had to score, and did. A goal by Argentina's Montiel and they have won the World Cup, and he does!
Messi, and Argentina's, wait is over and their number 10 has the final piece to his trophy cabinet. Many called this the greatest final of all time and those who watched it would be hard pushed to disagree. Messi's first World Cup and Argentina's third not only guarantees his place amongst the greatest to ever play the game, but puts Argentina 4th in the list of all time winners, just one win behind Italy and Germany, and 2 behind rivals Brazil. For Liam and Adam, a whole 4 years of bragging rights in the office following a sweepstake win and a cash prize as well as their entry fees back, but will there be a presentation to look forward to, will they also be wearing a black robe for the occasion, and will Salt Bae try and worm his way into this one too, we will have to wait and see. Ultimately the real winners have been Martin House and the fun had in the office for the past month has raised vital funds to help them continue the amazing work they do.
Find out more about Martin House Children's Hospice and the fantastic work they do here: Martin House

Ready to know more?
Let Us Put You in the Driving Seat
Whether you're looking to arrange the finance on your next car, refinance an existing agreement or release equity from your current vehicle, your dedicated Account Manager will find a funding solution that's perfectly tailored to your needs.