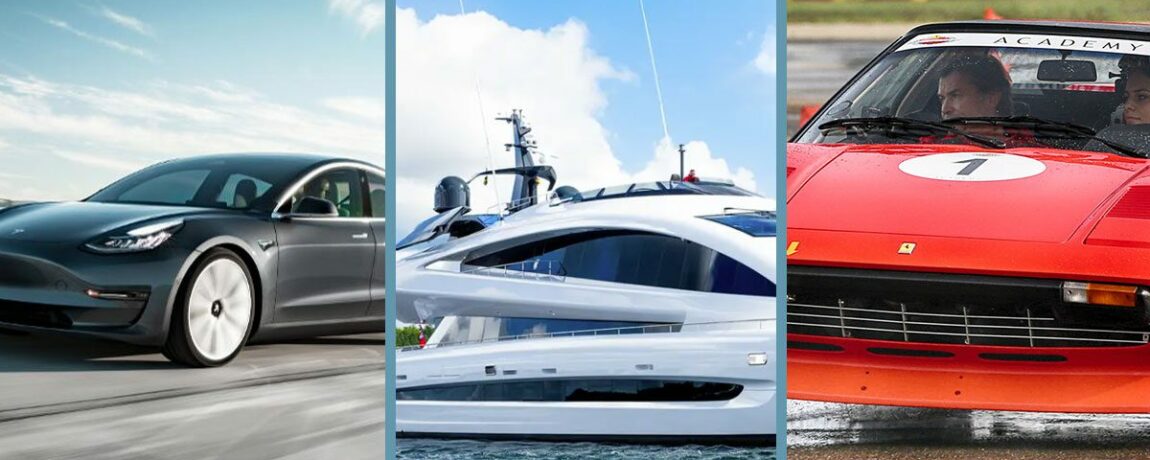 Top 3 news stories on our radar this week
We've gathered the top three need-to-know stories on our radar this week, so you don't have to.
Business Insider gives us a peek into what took Porsche designers a whole decade to make. It can accommodate up to ten guests with five guest rooms and a master suite with a private deck. The catamaran, named Royal Falcon One, has been described as "a spaceship on water."
It's been reported that "skyrocketing sales" of the Tesla Model 3 is "affecting the resale values of European-brand luxury cars". Forbes.com have suggested that "the Tesla effect" could be good news if you're in the market for Audi, BMW or Mercedes-Benz.
Would you retake your driving lessons if they were in a classic Ferrari? It certainly sounds more appealing. The two-day course at the Ferrari Classiche Academy "aims to teach drivers both about the history of the brand as well as 'techniques used to drive cars produced before electronics had entered the automotive world'". Sign us up!
Get in touch and share the news stories that you've been following this week.
See our last round-up here
Other articles you might like:
What's the most fun car you've ever driven?
7 of the most iconic horror movie cars
What does the FCA car finance "crackdown" really mean?
Trustpilot: Customer Service is Our Top Priority
For a Finance Quote on a Prestige Car, click here.

Ready to know more?
Let Us Put You in the Driving Seat
Whether you're looking to arrange the finance on your next car, refinance an existing agreement or release equity from your current vehicle, your dedicated Account Manager will find a funding solution that's perfectly tailored to your needs.