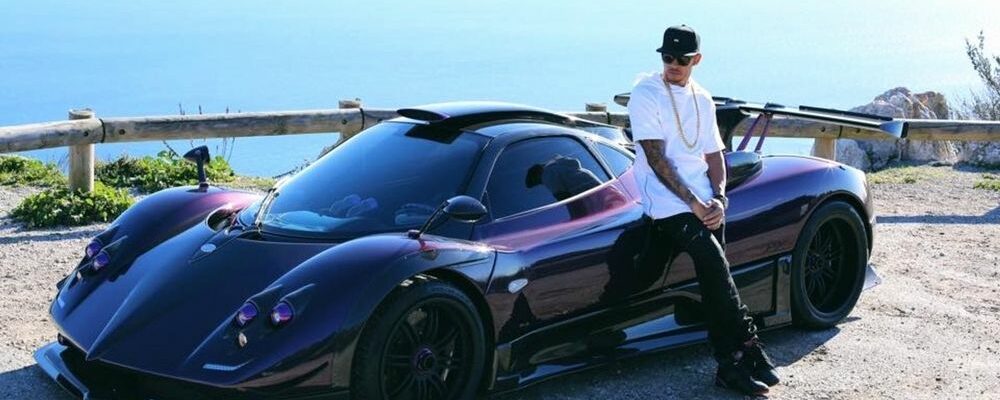 What do Formula 1 Drivers drive when they're off duty?
Have you ever wondered what the best racing drivers in the world drive?  Both on and off the track, they don't disappoint!  We've been researching our favourite F1 racers to find out more about their pride and joy when they're off duty.
Lewis Hamilton
As you'd expect, the 6 time Formula 1 World Champion has a vast collection of cars.  From a 1966 Shelby Cobra 427 to the Ferrari LaFerrari. Hamilton is most famous for flying through the streets of Monaco in his Pagani Zonda 760. The car is estimated to be worth a cool $1.4 million.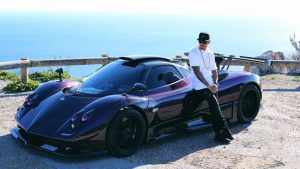 Carlos Sainz
The 24 year old celebrated his first Formula 1 podium by taking delivery of his custom Mclaren 600LT Spider. The car looks sleek in dark sliver with bright orange brake calipers. The inside features carbon fibre seats and bright orange seat belts to match.
View this post on Instagram
Jenson Button  
2009 was a big year for the former racer. It's the year he won his first and only World Championship. As well as buying one of only 200 Bugatti Veyron's that were available at the time. Even back in 2009 the Veyron came with an eye-water price tag of £1,000,000.
Sebastian Vettel
Unsurprisingly, Ferrari's number 1 driver has an incredible collection of Ferrari road cars. The standout is his classic F40. Previously owned by world famous Italian Opera singer Luciano Pavarotti (we can just imagine him singing 'Nessun Dormer' flying round the streets of Modena). Vettel's F40 is estimated to be worth up to £2,000,000.
Max Verstappen
The Dutch youngster was racing his 200+mph Formula 1 car a year before he had a driving license. Verstappen passed his driving test on his 18th Birthday. His first car was….a Renault Clio, as his father insisted he should get experience in something sensible! However, less than a year later, Verstappen took his first Formula 1 race victory and celebrated by upgrading to a Porsche 911 GT3 RS. Not a bad upgrade for the then 18 year old! Bet the insurance on that was a shocker!
Fernando Alonso
Currently competing in the Dakar Rally.  The former two times World Champion is well known for his car collection. The rarest in his collection is the Ferrari 599 GTB Alonso Edition. Named after the racer, only 40 of these cars were ever produced.
Here at Oracle Finance, we speak to customers every day who tell us fascinating stories about previous owners of their cars!  This is one of the best parts of the job – there's so much emotion associated with your car biography.  If you'd like to chat cars (or previous owners), feel free to give us a call on 0800 0126666
Other articles you might like:
Oracle Finance's Fantasy Car Garage
Oracle Finance's Top 8 Favourite Classic Cars

Ready to know more?
Let Us Put You in the Driving Seat
Whether you're looking to arrange the finance on your next car, refinance an existing agreement or release equity from your current vehicle, your dedicated Account Manager will find a funding solution that's perfectly tailored to your needs.