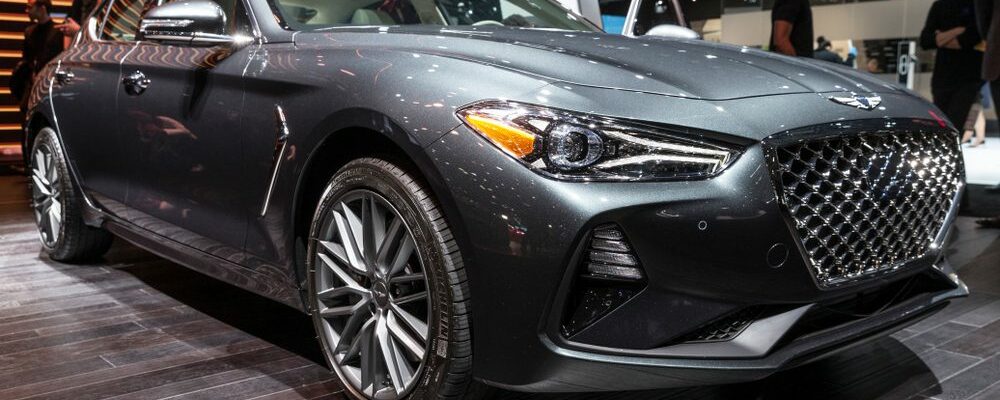 Top 5 Most Comfortable and Convenient Luxury Cars
There's plenty to consider when looking for your next car. How does it look? What spec does it have? And obviously, what about performance? But putting all those immediate questions to one side, you've also got to know how comfortable it is. Whether you drive for an adrenaline rush or just the daily commute, comfort is a key factor.
In this article, we've considered everything from heated steering wheels to touch screens.  So get comfy and check out our top cars for creature comforts.
Audi A6
It may not be the most fun drive you'll ever have, but it'll definitely be comfortable. Top Gear rated the A6 an impressive 8 out of 10 for its "superb interior". The interior hosts a version of the MMI Touch interface that debuted on the A8 and has since been fitted to the A7 and the Lamborghini Urus. It goes without saying that the A6 has heated seats, which in 2020, is surely a necessity?!  But our favourite thing about this car is that reviewers describe it as a "smooth drive" with a tuned suspension so "the car doesn't feel stiff at low speeds" – rush hour traffic during the commute just got a little less painful!

Mercedes-Benz E-Class
The E-Class has a smart yet comfortable interior which makes it the perfect option if you want the best of both worlds. Leather seats and heated steering wheels give it a great balance between luxury and comfort. The Mercedes-Benz E-Class has some special little luxuries such as the seats, steering column and exterior mirrors being power adjustable.   If your spec includes the memory package, your E-class will even remember your preferences. So, if more than one driver uses the car, you'll spend less time adjusting everything before you can have fun driving.

Genesis G70
The G70 "redefines" driver needs and expectations and is the best choice if you want to make a statement. The car is integrated with "athletic styling, performance and smart technology" and was ranked #1 in its class, in its first year off the production line. Gear Patrol described the G70 as "a four-door car with a comfortable ride, a luxurious interior and a whole bunch of high-tech driver assistance and convenience features". What more could you want?

Lamborghini Huracan
You may be surprised to see the Huracan on this list. The Huracan may not be the most comfortable car you've ever driven, but it does offer features for your convenience. Lamborghini recently announced that they'll soon be the first car manufacturer to integrate Amazon Alexa in their vehicles. The virtual assistant will allow drivers to adjust functions such as navigation and heating and will even open your garage door. The Italian automaker claims that by integrating Alexa in the 630bhp V10-powered Huracán Evo, they will be breaking new ground by being the first company to incorporate a connected infotainment system with digital services in a supercar.
Tesla Model S
If you're in the market for something greener, the Model S should be at the top of your list. WhatCar rated the interior four out of five stars, for its forward-thinking technology throughout the vehicle. The publication said that "finding a comfortable driving position in the Model S is easy" and driving in it is even easier. "But it's the effortless delivery of that pace when you're in the flow of traffic that makes the 75D so relaxing to drive".
What's the most comfortable car you've ever driven? Get in touch on our LinkedIn page or Facebook and let us know!
Other articles you might like:
Best motoring books to gift this Christmas
Oracle Finance's Driving Home for Christmas Playlist
Our Favourite Top Gear Christmas Specials

Ready to know more?
Let Us Put You in the Driving Seat
Whether you're looking to arrange the finance on your next car, refinance an existing agreement or release equity from your current vehicle, your dedicated Account Manager will find a funding solution that's perfectly tailored to your needs.