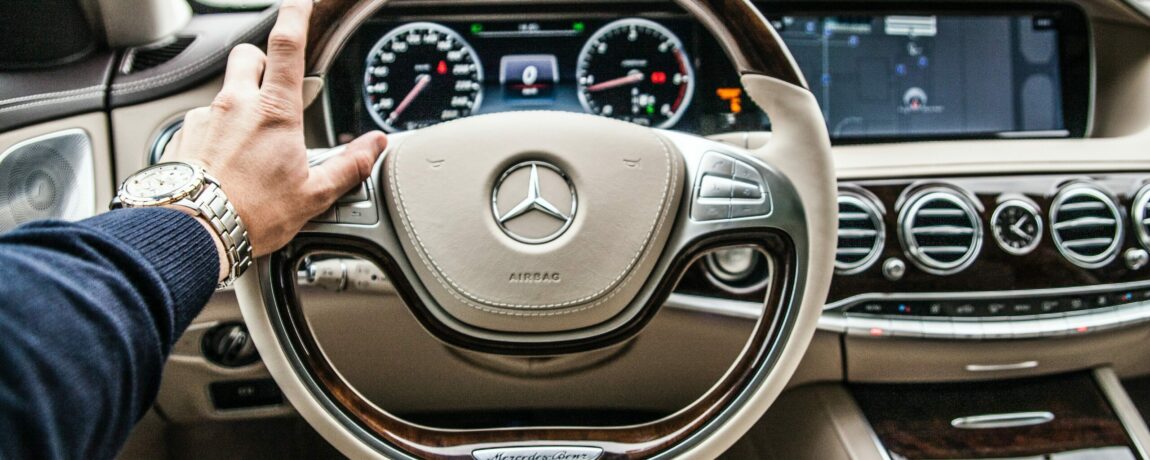 Finance Products Explained
26 Jan 2023
Fixed vs Variable Finance Rates Explained
There is a multitude of industry terms and jargon within finance that can send your head into more spins than in a rally car season. With any finance deal, you will hear the terms 'fixed' and 'variable' rates mentioned, so when sourcing the best finance agreement for your next car, it is your account manager's job to ensure you understand the benefits or risks that come with the various options that you may be eligible for, to ensure that your finance proposal is bespoke to you.
Sourcing a finance agreement for your next car is a bit like a mortgage agreement for a house and can also be for preowned cars from a dealership or auction, or a private sale – not just brand-new vehicles from franchise dealerships. Here at Oracle, we understand that picking the right car finance product is not always straight forward, therefore our experts are on hand to help you find the right product for your needs.
Fixed Rate Loans Explained
On fixed rate loans, interest rates stay the same for entirety of the loan's term and will therefore not change with fluctuation in the market, allowing the borrower to have standardised monthly payments.
It is, of course, a popular choice for those who prefer the stability of their outgoings, knowing that a set amount is due each month and you can budget your other expenditures accordingly. You can then just continue to pay the same amount until the end of the agreement.
With a Hire Purchase agreement, once all of your monthly payments are made, the vehicle is yours; alternatively, you might consider a personal contract purchase agreement, reducing your monthly payments and giving you the option to settle any outstanding loan amounts in one final balloon payment, or you can speak to us about refinancing the balloon payment within a new agreement.
Variable Rate Loans Explained
Essentially a variable rate loan means the monthly cost will fluctuate both up and down in line with the market. The variable rates are based on an index, such as the UK bank rate set by the Bank of England which often influences the interest rates charged by other banks and lenders.
Most lenders will set their interest rates based on the bank rate, then apply their own credit-based margins. If you have an excellent credit score, your interest rate will be lower, however a poor credit score will often result in a higher interest rate. Regardless of your score, remember that your interest rate may vary to reflect any changes to the bank rate. So, if the bank rate increases by 0.5%, so will your interest rate.
Which type is most suitable for me?
The answer depends on a multitude of variances and deciding on the best type of interest rate requires careful consideration, which our team of experts are more than happy to assist you with. Variable rates may often appear cheaper, but the risk is that they can change at any time. Therefore, it is important to build enough margin into your budget to accommodate for any changes. However, if you prefer the peace of mind of knowing the same amount is due each month, then a fixed rate may be the better option for you.
Excellent, so what now?
If you're ready for your next car then now is the time to look at what car finance options are available for you, regardless of if you have found the perfect vehicle or not.
Oracle Finance are the UK's No.1 Funder for Prestige, Sports & Classic Cars. We specialise in funding prestige and high value vehicles. Our SAF qualified team of experts can fund vehicles from £25,000 through to multi-million pound classics and supercars and can help you fund a new or preowned vehicle from any UK motor dealer or private seller.
Our team of dedicated Account Managers are on hand to discuss these options alongside our range of finance products. To speak to an expert and get your free finance quote, call us on 0800 012 6666 or complete our short online form.
Contact our team of experts to discuss your options or get a free no-obligation quote.
Voted Best Specialist Car Finance Provider four years in a row at the Car Finance Awards 2020, 2021, 2022 and 2023 having funded over £1.7 billion.
Make sure you follow us on Instagram, LinkedIn and Facebook to keep up to date with what's happening in the market and to see some stunning photos and videos of the amazing cars we fund.

Ready to know more?
Let Us Put You in the Driving Seat
Whether you're looking to arrange the finance on your next car, refinance an existing agreement or release equity from your current vehicle, your dedicated Account Manager will find a funding solution that's perfectly tailored to your needs.