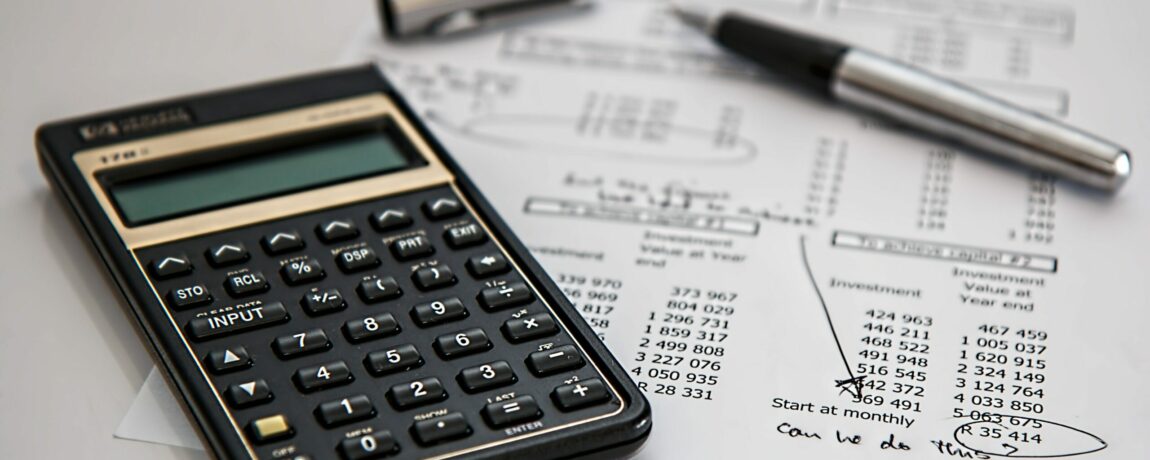 Finance Products Explained
8 Dec 2022
How To Get Approved For Car Finance
As part of our dedicated and expert service at Oracle Car Finance, we like to share with you as many hints and tips as we can, to make sure you have the very best experience when financing your car or van.
Here, our senior underwriter shares his top six tips for increasing your chances of getting finance approval. So, if you're thinking of applying for car finance, read on!
1) Maintain healthy balances on your bank account
If possible, make your best effort to maintain healthy balances on your bank account.
Why? Because the lender may request copies of your statements to ensure that you can comfortably afford the instalment commitment.
Lenders don't like to see the following types of transaction, all of which are seen as possible positions of stress:
Gambling transactions
Bounced direct debits due to lack of funds
Low credit balances
Balances in overdraft
What about savings?
Some individuals like to maintain a lean current account, transferring a lump sum into savings upon receiving their salary. Our recommendation is to retain these funds within your main current account for at least 3 months before applying for credit. If you don't, it could appear that you won't have clear funds for the proposed commitment that the direct debit will be drawn from.
2) Obtain a copy of your credit report
You may wish to request a copy of your credit report in advance of any new application. Your report will highlight any late or missing payments, defaults and CCJs that you may not be aware of and which could affect a lender's decision. We would recommend obtaining a copy of your report three months in advance of your planned application, to allow enough time to address anything unexpected.
The credit report also shows areas of stress that lenders can see as a potential negative, for example:
Credit card balances up to or close to their credit limits
Current account balances in an overdrawn position
Your report will also show the number of recent hard credit searches, which can indicate difficulty obtaining credit. When working with Oracle, we will conduct an initial Experian soft search, that doesn't leave a footprint on your search history, yet will highlight any issues.
The main credit reference agencies that lenders tend to use are Experian, Equifax and Transunion; they may charge a small fee for a copy of your report but it's worth it if you're unsure of your current status.
3) Be selective with hard credit searches
As mentioned above, a lot of hard searches in a short period of time (usually within 12 months), can have a detrimental effect on your credit score, which in turn may affect a lender's decision.
The benefit of working with the team at Oracle Finance is that we will not send your credit proposal to several lenders hoping for an approval – we will carefully select the best option for you based on our expert knowledge and understanding of your circumstances.
We would caution against allowing car dealers or other brokers to send applications to several lenders as this may negatively impact your credit score.
4) Keep your electoral registration up to date
When obtaining a copy of your credit report if you don't show on the electoral register, this can marginally reduce your credit score – so, again, give yourself the best chance of an approval by keeping your electoral registration updated.
5) Think about your deposit amount
Deposits on finance proposals are not generally compulsory on lower finance amounts, but on higher balances it may be a requirement. Finance Lenders will look more positively if a deposit is offered, as this will lower the Loan to Value (Equity Position), which in turn means that their finance risk in the car is not as great. More deposit can also have an effect of a higher score on the lender's internal scorecard, this is separate to your personal Credit Reference Agency score
6) Keep your ID up to date
Following the submission of a finance proposal, the finance lender may require further supporting information to enable them to arrive at a decision.
Typically, this could be:
ID proofs, such as a driving licence
Proof of address, such as utility bills
Your last 3 months' salary fed bank statements
Proof of income or savings
A full copy of your last filed accounts if you are a company owner or up to date draft / management accounts
Obviously keeping your ID up to date means you won't get caught out at this point. And if you are a company owner, make sure ensure your tax return and your company accounts are filed by the due date.
Ready to start your application?
Oracle Finance are the UK's No.1 Funder for Prestige, Sports & Classic Cars. We're specialists in funding prestige and high value vehicles, our SAF qualified team of experts can fund vehicles from £25,000 through to multi-million-pound classics and supercars.
Our experienced and dedicated team will work closely with you through the process to deliver a quick and hassle-free experience.
To get a free, no-obligation quote or to discover your options, call us on 0800 012 6666 or click here to complete our short online quote form.
Voted Best Specialist Car Finance Provider two years in a row at the Car Finance Awards 2020 and 2021 having funded over £1.7 billion and counting.
Make sure you follow us on Instagram, LinkedIn and Facebook to keep up to date with what's happening in the market and to see some stunning photos and videos of the amazing cars we fund.

Ready to know more?
Let Us Put You in the Driving Seat
Whether you're looking to arrange the finance on your next car, refinance an existing agreement or release equity from your current vehicle, your dedicated Account Manager will find a funding solution that's perfectly tailored to your needs.