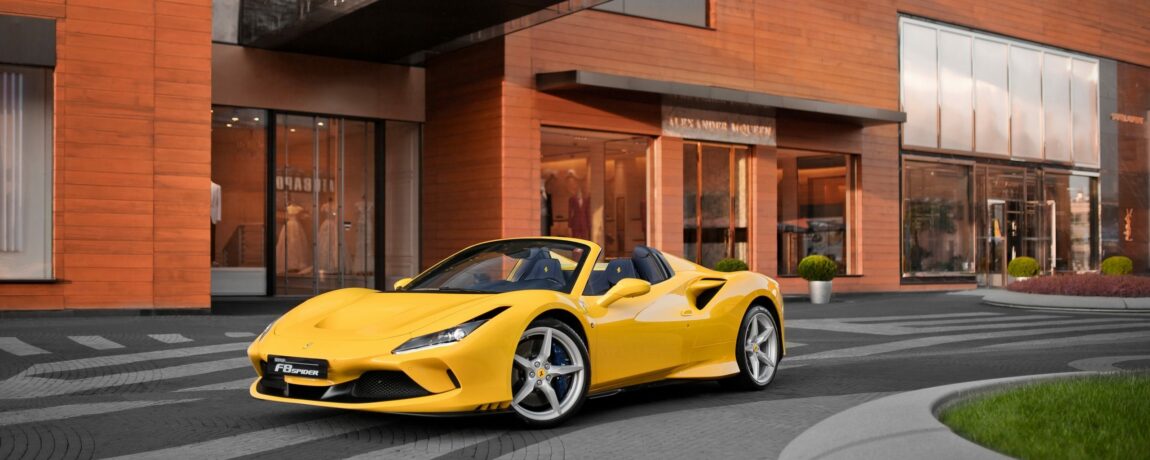 Interesting Info
23 Jun 2022
Some of the hottest summer vehicles
When the summer sun hits the UK, us proud car owners are eager to get our seasonal pride and joy out of the garage and feel the wind in our hair once more, along with the sound of that beautiful motor that we love so much.
Summer vehicles are special as they're usually bought more as an asset than an everyday car, and also tend to be a lifelong dream car to own, so it is always a thrill when you find the perfect conditions to take your summer car out for a spin. Therefore, grab your sunglasses, turn up your favourite driving songs and let's take a ride through some of our team's favourite summer vehicles…
Jaguar E-Type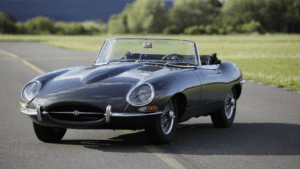 Described as 'The most beautiful car ever made' by Enzo Ferrari, The Jaguar E-Type symbolised the glamour and excitement of the 60's. It became the car of choice for the supermodels and rock stars alike, and therefore cemented its iconic status. This stunning classic is the perfect summer vehicle for your classic car collection, so drop the top and hear it roar.
Alfa Romeo 4C Spider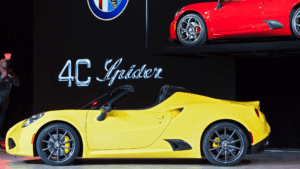 This small, mid-engined car is Italy's answer to vehicles such as the Porsche Boxster and the Lotus Elise and is designed to please the thrill seekers whilst bearing in mind the everyday usability. Its 1.75 litre engine may sound small, but with its light weight adding an advantage, this Alfa accelerates from 0-60 mph in just 4.5 seconds.
Bentley Continental GTC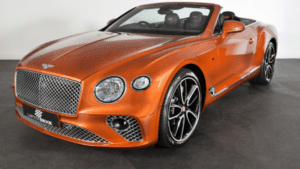 Bentley, of course, represents truly luxurious drivability in all of their models, so why not have a model that allows you to enjoy the summer to its highest potential, whilst still relishing in the ultimate indulgent interior. This is the perfect car for driving through Monaco or Positano, taking in the impressive sights whilst having a lovely massage in your driving seat and the wind in your hair.
Ferrari F8 Spider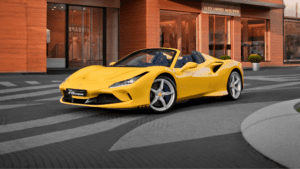 Ferrari's heartland car that can be traced back to the mid-1970's. This supercar is evidently fun to drive and not only that, the car itself is visually stunning! It's twin turbo V8 engine is an absolute masterpiece, and its unparalleled drivability is the most important thing about this engine – over and above its power figures, or indeed it's sound, making this car a particular head turner.
Aston Martin Valkyrie Spider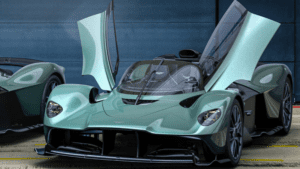 The most extreme drop-top Aston Martin ever made. This spectacular styling coupled with its V12 engine makes this supercar hard to beat, both on the roads and on the track! Only 85 models have been made and all sold at an impressive £3 million approximate value per vehicle, so if you spot one of these it is a very rare find!
DB5 Volante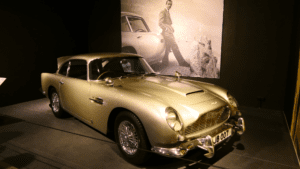 A car that needs no introduction. This classic was made famous for its debut as 007's trusted motor! Although you won't find the same added specification as James Bond had, this elegant car is perfect for those wanting to drive out in the countryside this season and fully immerse in the 007 or Miss Moneypenny luxury lifestyle.
So, there's a selection of vehicles that our team have chosen. The big question is… What will you be driving this summer?
Oracle Finance are the UK's No.1 Funder for Prestige, Sports & Classic Cars. We specialise in funding prestige and high value vehicles. Our SAF qualified team of experts can fund vehicles from £25,000 through to multi-million pound classics and supercars and can help you fund a new or preowned vehicle from any UK motor dealer or private seller.
Our team of dedicated Account Managers are on hand to discuss these options alongside our range of finance products. To speak to an expert and get your free finance quote, call us on 0800 012 6666 or complete our short online form.
Contact our team of experts to discuss your options or get a free no-obligation quote.
Voted Best Specialist Car Finance Provider three years in a row at the Car Finance Awards 2020, 2021 and 2022 having funded over £1.5 billion.
Make sure you follow us on Instagram, LinkedIn and Facebook to keep up to date with what's happening in the market and to see some stunning photos and videos of the amazing cars we fund.

Ready to know more?
Let Us Put You in the Driving Seat
Whether you're looking to arrange the finance on your next car, refinance an existing agreement or release equity from your current vehicle, your dedicated Account Manager will find a funding solution that's perfectly tailored to your needs.