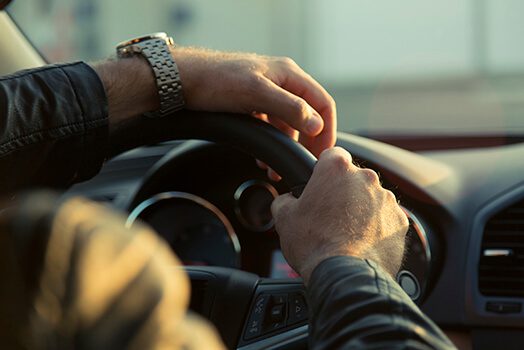 Personal Contract Purchase, also known as PCP, is an increasingly popular way to fund your prestige car. It offers great flexibility at the end of the agreement, combined with fixed, low monthly payments.
If you are opting out of your company car scheme, PCP is an ideal choice. Your company car allowance can fund your monthly payments, without paying company car tax.
At the beginning of the agreement your car's Guaranteed Future Value is calculated, based on an agreed mileage. This is then deferred as a final payment made at the end of the agreement, often referred to as a 'balloon' payment.
With PCP you don't have to commit to buying the car at the outset. You can use it for an agreed period of time, usually between 2-5 years, and then decide what you would like to do.
At the end of the agreement you have a number options:
Purchase the car, by paying the final balloon
Part-exchange the car, using any equity towards your next vehicle
Sell the car privately, retaining any equity once the balloon has been paid
Refinance the final balloon payment
Or, subject to the mileage and condition, return the car with nothing more to pay
The Benefits of PCP car finance include:
Low Risk – there is a minimum Guaranteed Future Value
Flexible Deposit – allowing you to free up personal or business cash
Control – you decide the deposit amount and the repayment term
Low, Fixed Monthly Payments – perfect for budgeting
Increased Choice – buy the car, part-exchange or just return it
A Better Car – choose a higher specification car with lower payments
Flexibility – you have the option to exit the agreement mid term
Tax Alternative – by opting out of a company car scheme, you may be eligible for a cash alternative through pay roll, which means you are no longer subject to a benefit in kind through company car tax
Before choosing PCP car finance, you need to consider the following:
PCP is only available for new, nearly new or quality used vehicles
If you choose to return the vehicle at the end of the agreement, additional charges may be applied if you have exceeded the mileage limit or the car is not returned in a good condition
You are bound to the terms of the finance agreement, so you should consider your ability to repay, even if your circumstances change. You do not own the vehicle until the sums required by the agreement have been paid, including the option to purchase fee. If you fail to keep up repayments, this will impact your credit rating and may impact your ability to obtain credit in the future. In the event of default, the vehicle may be repossessed without a court order, unless you have paid a third of the total amount payable.
To speak to our team about Personal Contract Purchase (PCP) click here.