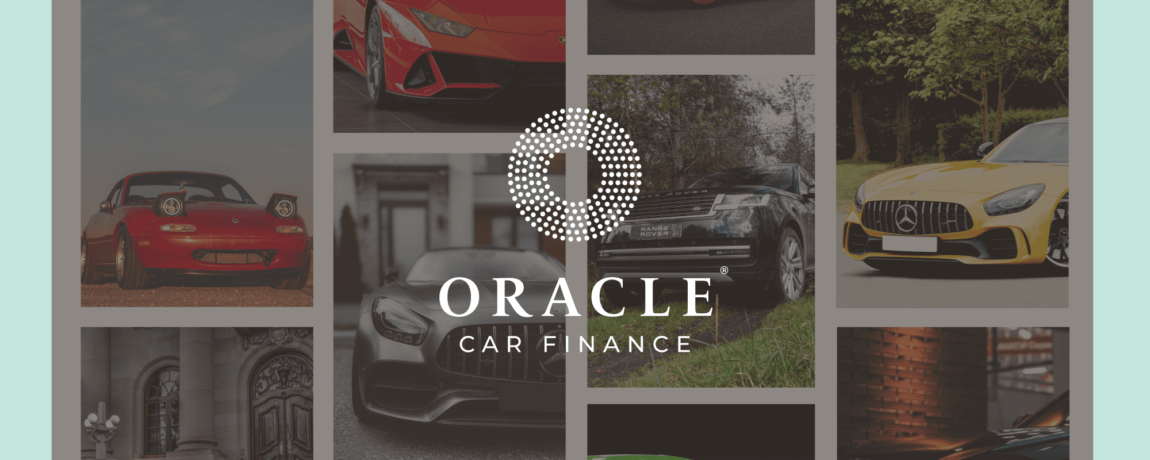 The most funded cars from April to June 2022
UK car manufacturing rose for the first time in 11 months in May, although it isn't exceeding the overall production rate from the same period in 2021. According to the Society of Motor Manufacturers and Traders (SMMT), 62,284 cars rolled out of factories in May.
Meanwhile, the automotive retail insight provider, Indicate, which gathers data form 13 countries across Europe, have said that used car values had declines by 5.7% across 6 consecutive months in the UK, but remain 25% higher than they were at the start for the COVID-19 pandemic.
Here at Oracle Car Finance, we have funded over £1.5 billion and helped thousands of customers into their dream cars. Following a record-breaking quarter, the team have been looking at some of the most funded car brands here at Oracle between April and the end of June in 2022.
Land Rover
The most funded car brand for this quarter was Land Rover. These impressive, well-built SUVs are popular for a number of reasons, but key points include their performance, durability and the extensive attention to detail that has gone into the overall design of these cars.
These vehicles come with a sure statement of luxury both inside and out and so there's little wonder why celebrities often rely on the brand. In fact, the royal family are also often seen at public engagements in the latest Range Rover, endorsements don't get much better than that.
Mercedes Benz
Mercedes-Benz has been known for being one of the leading brands in the automotive industry for many years, even more so since they overtook rival German brand BMW as the number one luxury car brand in 2017. A particularly key moment in the brand's history considering BMW had held the top spot for twelve years beforehand.
So why was this? In 2020 they completely changed the way they sell their cars. They streamlined their new car buying process and set a national sales price on their new car models on sale to stop customers driving around to find a cheaper deal at their other dealerships. But this actually saw value added in buying process instead with further time to answer customer questions in more depth and offer the right vehicle for the customer with the desired specification. Not only that, but the dealerships could also identify customer wants and needs to aid in their manufacturing and design development for future cars. This ultimately saw their reputation soar further and has carried on to this date.
BMW
As mentioned above, BMW took the top spot as a leading luxury car brand, not just because of their great marketing, but also because they make very well-rounded vehicles that feature the latest automotive technology and engineering.
Their performance is recognised by a combination of their superb agility, speed, overall driving experience and their powerful engines, continually living up to their promise of creating the 'ultimate driving machine'.
Porsche
The German brand, Porsche, can trace its engineering influences as far as the early half of the 1900s with one of the first models ever launched, the Type 356. The car, which was revealed on a racetrack in Innsbruck, was loved so much that it became the personal family car of founders Ferdinand and his son, Ferry Porsche. Following the launch, this badge quickly became known for holding a luxury sports car presence, as well as being one of the most established names in the automotive business.
Since the release of the 356, Porsche has since launched six key models, with a variation on each one to continue to develop their models in line with their customer's desires and therefore holds an impressive and growing fan club exceeding 230,000 worldwide. Their dedication to delivering a promise first rather than just the quality product has meant that buyers continue to return to invest in the brand throughout their sports car journey.
So where do you start when looking for your dream Porsche? This is highly subjective as each model has its own suite of variants, designed to suit motorist's individual needs and desires. Ultimately the decision to buy a coveted brand, such as Porsche, is that the vehicle should hold a strong value for years to come.
Tesla
Tesla makes up a significant portion of the EV market worldwide and they are noticeably more and more on our roads every quarter! What's impressive is that they actually don't really do any marketing at all, yet are of a growing trend in the automotive, luxury electric must have vehicle.
Something that really does top the electric market (EV) is the supercharger network and technology with priority charging abilities at their own Tesla charge points and their customer service focus at the heart of everything they do.
Of course, the driving experience in EVs are completely different to diesel and petrol engines as electric motors create torque as quickly as electricity can energise the magnets that cause rotational power, therefore the response is practically immediate!
Other popular brands include Ferrari, Bentley, Lamborghini, Aston Martin, Rolls Royce and McLaren.
I'm looking to fund my new car
If you're interested in buying your next car, we have four steps to help you into that dream vehicle:
Fill in our quote form or call us using the links on our website or at the bottom of this article. We will then assign your enquiry to your dedicated Account Manager here at Oracle. They will contact you shortly after to talk you though the process and take some details to understand your exact requirements.
We will research the funding options available, liaise with our lenders and provide you with the tailored funding options for your vehicle finance. Your dedicated Account Manager will work with you to find the most suitable solution for your needs.
Once you have agreed the right funding solution, our Business Control team will take care of all the relevant paperwork for you. This ensures it is completed efficiently whilst liaising with the lender on your behalf to ensure everything happens smoothly.
That's it! The dealer or seller receives the funds and you collect your new car! Our team will keep in touch with you to make sure all is going well and answer any questions you may have.
Oracle Car Finance
Oracle Finance are the UK's No.1 Funder for Prestige, Sports & Classic Cars. We specialise in funding prestige and high value vehicles. Our SAF qualified team of experts can fund vehicles from £25,000 through to multi-million pound classics and supercars and can help you fund a new or preowned vehicle from any UK motor dealer or private seller.
Our team of dedicated Account Managers are on hand to discuss these options alongside our range of finance products. To speak to an expert and get your free finance quote, call us on 0800 012 6666 or complete our short online form.
Contact our team of experts to discuss your options or get a free no-obligation quote.
Voted Best Specialist Car Finance Provider three years in a row at the Car Finance Awards 2020, 2021 and 2022 having funded over £1.5 billion.
Make sure you follow us on Instagram, LinkedIn and Facebook to keep up to date with what's happening in the market and to see some stunning photos and videos of the amazing cars we fund.

Ready to know more?
Let Us Put You in the Driving Seat
Whether you're looking to arrange the finance on your next car, refinance an existing agreement or release equity from your current vehicle, your dedicated Account Manager will find a funding solution that's perfectly tailored to your needs.